Friend or foe? PM faces a Boris problem
Cameron also under pressure from coalition partners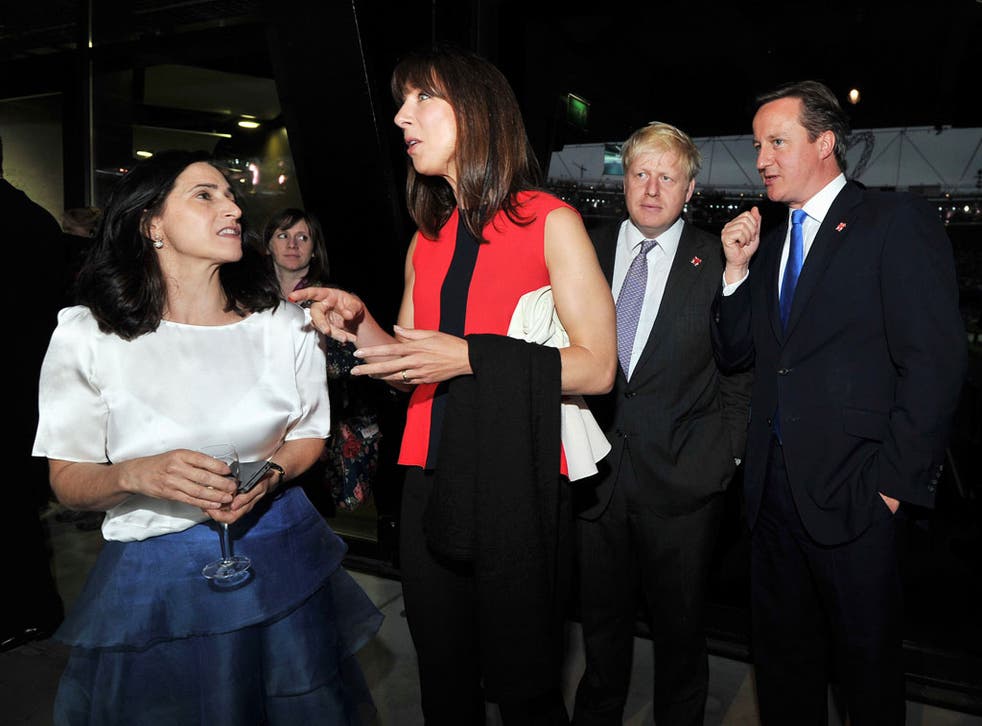 David Cameron faces a major showdown with Nick Clegg this week as the Prime Minister battles to rescue his hopes of securing a Tory majority at the next election.
Senior Conservatives say both Mr Cameron and George Osborne, the Chancellor, believe any hopes of winning outright in 2015 depend on plans to redraw constituency boundaries. The changes would secure an extra 20 seats for the Tories but Liberal Democrats are poised to jettison the idea in retaliation for Mr Cameron's failure to deliver reform of the House of Lords.
Amid growing calls on Mr Cameron to set out how he will secure victory, and mounting speculation that Boris Johnson could challenge him for the top job, Lib Dems threatened "serious consequences" if the reforms do not go through.
The Independent on Sunday understands Mr Cameron and Mr Clegg have held tense negotiations this weekend about how to rescue the coalition's programme. "Talks are ongoing," said a well-placed source. "It's not over yet but it is very difficult."
Mr Clegg wants to see the House of Lords cut to 450 peers, with 80 per cent being elected. But last month more than 90 Tory MPs rebelled against the plans and Mr Cameron has failed to win them over ahead of another vote due in September. "A deal is a deal," a senior Lib Dem source said. "The coalition agreement is a contract. We have delivered on our side of the deal; this would be the first time they have not delivered, and there will be serious consequences."
Mr Cameron is under pressure from the London Mayor Mr Johnson, who has secured a string of PR coups during the first week of the Olympics and is now seen as the major challenger to the Tory leader.
Mr Cameron was rocked last week by an opinion poll which showed his six-point deficit against Labour would be cut to just one point if Mr Johnson were leading the Tory party. While dismissed by some as unrealistic, the speculation about Mr Johnson's leadership ambitions has built a head of steam.
Last night Mr Johnson's aides rushed to downplay reports he discussed how to secure The Sun's support for a leadership bid with the media tycoon Rupert Murdoch.
Tim Montgomerie, editor of the influential Tory website ConservativeHome, wrote yesterday: "I understand that Rupert Murdoch and Boris Johnson met recently and there was discussion of a scenario in which David Cameron was replaced as Tory leader in 2014.
"The implication was that Mr Murdoch would throw the weight of The Sun behind Boris Johnson if he was in position to stand as Tory leader. Boris did not protest."
But the Mayor's spokesman said last night: "It's complete and utter nonsense. There wasn't, nor has there ever been, a discussion of that nature." The Conservatives had distanced themselves from the Murdoch empire in the wake of the phone-hacking scandal.
But since the end of the Leveson inquiry evidence sessions there have been growing signs of a rapprochement. On Friday night Mr Murdoch was Mr Johnson's guest at the Aquatics Centre.
Jeremy Hunt, the Culture Secretary, was also seen smiling and chatting with Mr Murdoch. Charlotte Church, the singer whose phone was hacked by Mr Murdoch's News of the World, re-posted a photo of the two men on Twitter, adding: "Smarmy pair of pricks!" Aides to Mr Hunt said it was an "exchange in passing".
The Labour MP Jim Sheridan, a member of the Commons Culture, Media and Sport Committee, said: "The relationship between the Conservative Party and the Murdoch empire still looks strong."
Senior Tories have suggested the Lib Dems could be bought off with the offer of reforming party funding or green policies. But the Lib Dems insist those measures are already part of the coalition agreement, and not an additional bargaining chip.
Tomorrow Mr Clegg will seek to draw a line under coalition wrangling over green policies. In a speech to a business summit, he will reassure investors that, despite public spats – particularly with George Osborne – over the Government's stance on subsidies for renewables, that there must be "no surprises; no rabbits out of hats".
"This Government is unreservedly committed to helping our low-carbon sector thrive – no ifs, no buts," he will say. "The coalition is sometimes presented, in the press, as if it is riddled with division with regard to greening the economy. That isn't the case."
Join our new commenting forum
Join thought-provoking conversations, follow other Independent readers and see their replies