Funding axed for clean-up of toxic land
Polluted sites could go untreated as cash-strapped councils have to foot the bill to investigate possible contamination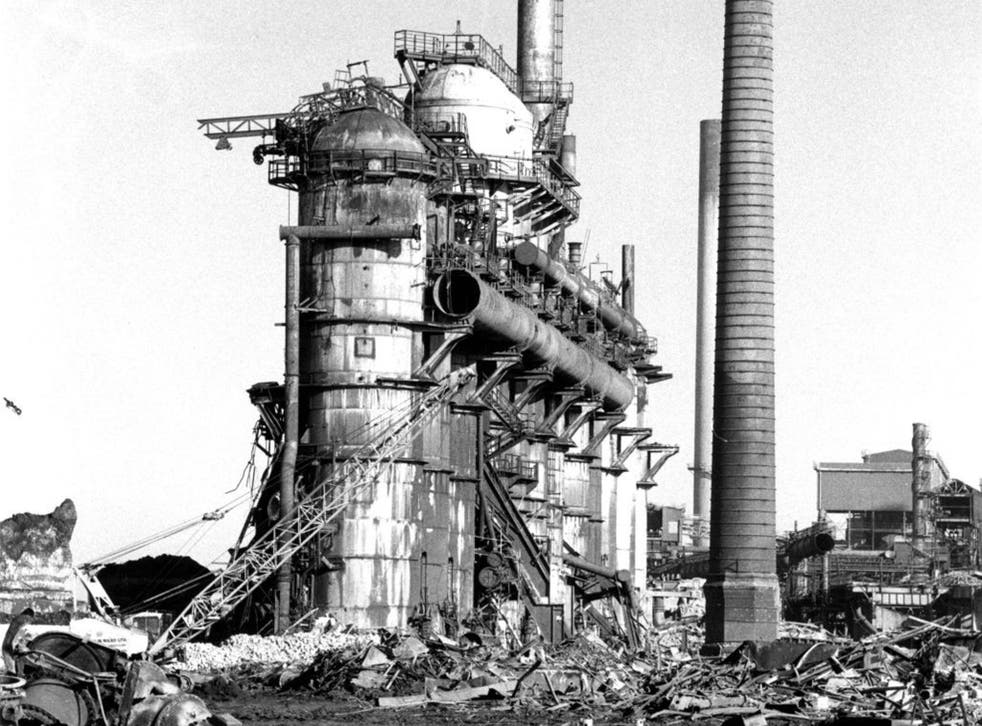 Experts are warning that land contaminated by toxic industrial waste will go undiscovered and untreated following a government decision to axe funding to local councils. The move could put thousands of people who live on or near polluted sites at further risk, they say.
Lord de Mauley, minister for natural environment and science, has written to local authorities informing them that the Government will "no longer be supporting the cost of investigating and remediating contaminated land".
The cost of testing and clearing up sites has meant that, until now, councils have used special funding from the Department for Environment, Food and Rural Affairs (Defra) to treat toxic land when no culpable polluter can be found. It is feared the move will deter local authorities from investigating potentially toxic land because they would not have the money to clean it up. This is contrary to their statutory duty under the Environmental Protection Act.
Typically, contaminated land cases involve houses built on land previously used for industrial or landfill sites where chemicals or gases have seeped into the surface. A 2009 investigation into the clean-up of a former steel works in Corby, Northamptonshire, found toxic waste left at the site caused birth defects in at least 30 children. Contamination also poses hazards including gas explosions, damaged ecosystems and risks to wildlife. David Rudland, chair of Environmental Protection UK's land quality committee, said that he "fear[s] that some ongoing schemes will simply not be completed" because of their costliness.
The Government has supported 1,100 contaminated land projects in the past 10 years, but funding has fallen from £17.5m in 2009 to £2m this year – applications for which totalled £6.3m. The decision to cut the grant, described by Defra as "regrettable but necessary", has left councils concerned about their ability to test potentially harmful land. Defra claims the cuts result in a more "stringent" approach where councils are able to "dismiss lower risk sites more quickly". Clean-up will be restricted to new planning applications, where developers will have to carry out testing at their own cost. However, local authorities say that contaminated land will inevitably go untreated as projects "grind to a halt".
One site in Newcastle-upon-Tyne, home to the St Anthony's Tar Works until 1983, was found to be contaminated in 2010. Tar seeps from the site into the River Tyne and it is deemed a risk to human health, with people reporting headaches when walking nearby. Defra has already spent about £400,000 investigating the site but will not fund a clean-up operation. Instead, the council has been given the task at a cost of £2m.
Phil Hartley, manager of Newcastle's land contamination section, said: "Without the funding, the remediation of St Anthony's cannot progress. The council has been landed with a project that's a risk to public health which it can't afford." The council may now have to abandon its statutory duty to clean up the site.
A Defra spokesperson said: "It remains the responsibility of local authorities to pay for the investigation and clean-up of contaminated land and to pursue liable people where possible." It intends to offer up to £500,000 annually for "absolute emergencies" and ongoing projects of "the highest priority".
Join our new commenting forum
Join thought-provoking conversations, follow other Independent readers and see their replies