Woman's right groups urge all election candidates to pledge to tackle gender inequality
'Women still do more unpaid care work which means we earn less, own less and are more likely to be poor. But we can do things differently,' says campaigner
Maya Oppenheim
Women's Correspondent
Tuesday 19 November 2019 15:22 Comments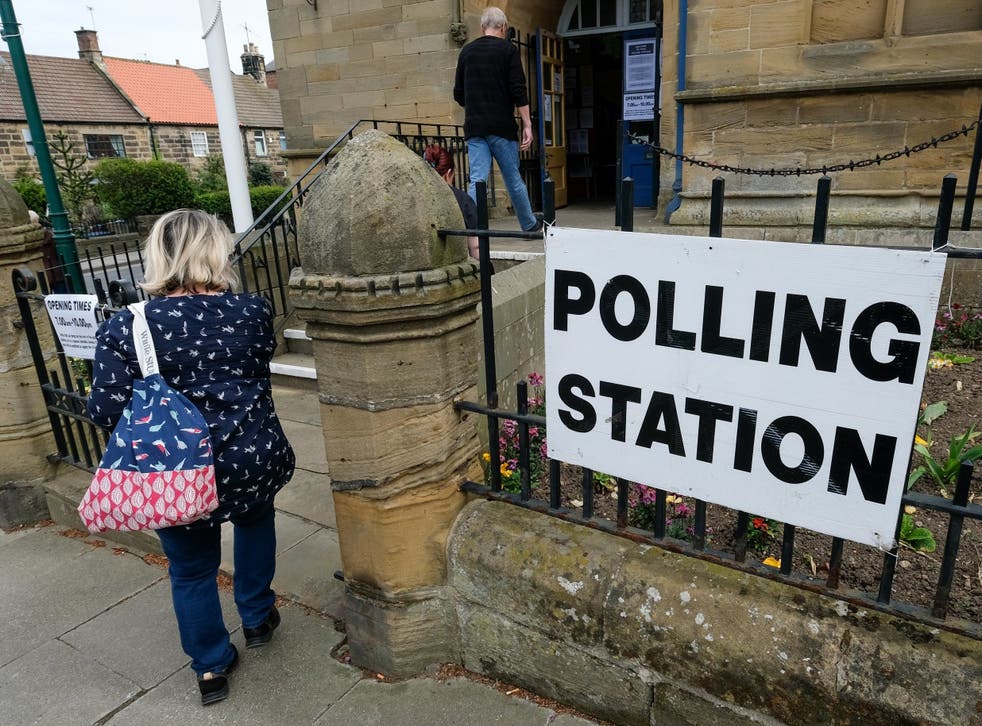 Leading women's rights organisations have called for all political candidates in the general election to pledge to end violence against women and girls and champion equality in work and at home.
The coalition of 29 women and human rights organisations from around the country have published a manifesto for women and girls ahead of the 12 December election.
Campaigners say the manifesto, which builds on their "collective experience" and takes an evidence-centred position, is intended to provide a jumping off point for discussions with political candidates about how to secure gender equality and tackle problems women and girls are shouldering.
The organisations are urging political candidates to commit to properly investing in public services – as well as pulling women and children out of poverty. Research by the House of Commons library previously found women are bearing 86 per cent of the burden of austerity.
"Women's lives have changed significantly in the last 50 years but there is still lots of work to do," says the manifesto. "We call on candidates from across the political spectrum to adopt policies to redress the imbalances in our society that harm all women and girls, especially those who are further marginalised by race, ethnicity, class, sexual orientation or disability."
UK news in pictures

Show all 50
The organisations are also asking candidates to commit to procuring the equal representation of women in politics – noting only a third of MPs were women in the outgoing parliament and just four per cent were black and minority ethnic women.
Dr Mary-Ann Stephenson, director of the UK Women's Budget Group, argued there is a "myth" that women have managed to achieve equality but noted the facts demonstrate this is "far from true".
She said: "Women still do more unpaid care work which means we earn less, own less and are more likely to be poor. But we can do things differently. That is why we have joined forces to set out the policies that women need at this election."
Campaigners hope members of the electorate will use the manifesto as a basis to influence conversations they have with candidates on the doorstep or at hustings and have called on people to use the hashtag #GE2019womenandgirls to communicate their views on it.
Sam Smethers, chief executive of the Fawcett Society, said: "This general election falls between 100 years since women got the right to stand in parliament and 50 years since the landmark Equal Pay Act. Yet, when women go to the polls in December, the pay gap means they will already effectively have stopped being paid for the year.
"Meanwhile violence against women is increasing, women still undertake the majority of unpaid care and, basic rights to healthcare, safety and housing are out of reach for many migrant women. At a time when women's voices are being marginalised in politics, this election presents an opportunity for women to raise their voices in unison about the issues that are important to them."
Fawcett Society, Young Women's Trust, Women in Prison, Latin American Women's Aid, Women's Budget Group, Southall Black Sisters, the End Violence Against Women Coalition, Maternity Action and Imkaan are just some of the organisations behind the manifesto.
Pragna Patel, director of Southall Black Sisters, noted minority and migrant women face mounting obstacles to basic rights like employment, housing, health, education, welfare support, protection and justice.
She added: "We have seen the ways in which minority and migrant women have been trapped in cycles of abuse, destitution and discrimination by for example, immigration and housing and welfare benefit rules. We call on the next government to nurture a public culture of unity, equality and justice. We ask that they put into place meaningful laws and policies to turn these principles into a reality for all women and marginalised groups."
Sarah Green, director of the End Violence Against Women Coalition, said it has never been more imperative for candidates to prioritise addressing violence against women and girls. Every week in the UK, two women are murdered by a partner or ex-partner.
Ms Green said: "We have the highest number of women losing their lives to domestic abuse for years, and we believe the collapse of rape prosecutions amounts to the effective decriminalisation of rape. The life-saving services in our communities which women rely on to access safety and support are struggling to meet demand because of persistent under-funding."
Register for free to continue reading
Registration is a free and easy way to support our truly independent journalism
By registering, you will also enjoy limited access to Premium articles, exclusive newsletters, commenting, and virtual events with our leading journalists
Already have an account? sign in
Join our new commenting forum
Join thought-provoking conversations, follow other Independent readers and see their replies