Alex Salmond contradicts Nicola Sturgeon by calling SNP election success a 'staging post' to another Scottish independence referendum
Sparks suggestions the former SNP leader is undermining his successor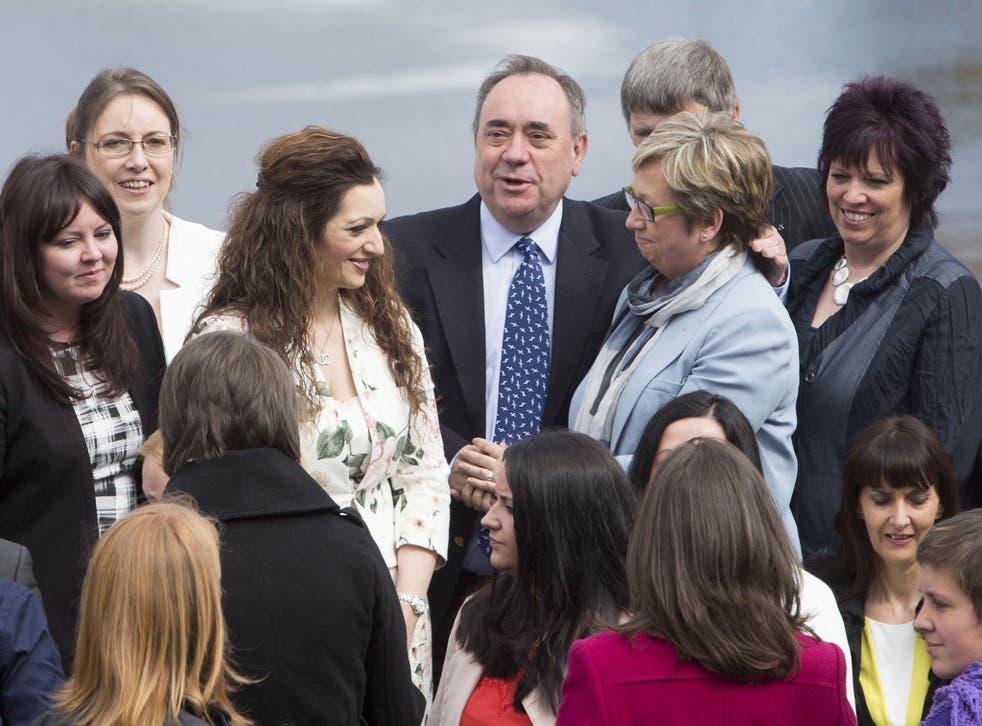 Alex Salmond has opened up the prospect of another referendum in Scotland, saying that the SNP's landslide victory in the general election was a "staging post" on the way to independence.
It was the first time a senior SNP member had suggested the party would use its newfound position of power in Westminster to push ahead with plans to break away from the rest of the UK.
The party took 56 of 59 possible seats in Scotland, and on Saturday the full tranche of its new MPs came together in Edinburgh for a meeting with leader Nicola Sturgeon.
In a speech, Ms Sturgeon said the result meant Scotland "will no longer be sidelined or ignored". She said she had spoken to David Cameron since the election, and told him "it simply cannot be and will not be business as usual when it comes to Westminster's dealing with Scotland".
Mr Salmond, the former SNP leader who was also speaking at the event in Edinburgh after he was elected MP for Gordon, said he "absolutely" believed he would see an independent Scotland in his lifetime.
He said the country was a "changed nation" after the election, and when asked if the independence was really a more immediate prospect said: "Scotland has seen a number of days that many people thought we would never see.
He said: "People thought there would never be a Scottish parliament; then some people thought there would never be an SNP government; some people thought there would never be a majority SNP government.
Best General Election 2015 quotes

Show all 10
"So this is the latest staging post in what seems progress for Scottish people."
Asked on the Andrew Marr Show if the SNP was "changing its tune" after claiming the election was not about independence, Ms Sturgeon said she didn't think Mr Salmond's comments were "particularly controversial".
But she said that another referendum was "not on the immediate horizon" and added that many who voted SNP on Thursday would not vote yes if a ballot on independence was held tomorrow.
The SNP has called for greater powers in terms of setting its own minimum wage, business taxes and other measures.
But amid speculation that the Prime Minister could offer Scotland full fiscal autonomy, Ms Sturgeon said: ""That's not what David Cameron indicated to me yesterday but that was a brief discussion that we'll follow up in the weeks to come."
Join our new commenting forum
Join thought-provoking conversations, follow other Independent readers and see their replies