David Cameron and Ed Miliband consider live internet debate
Labour leader has accused the Prime Minister of being "chicken"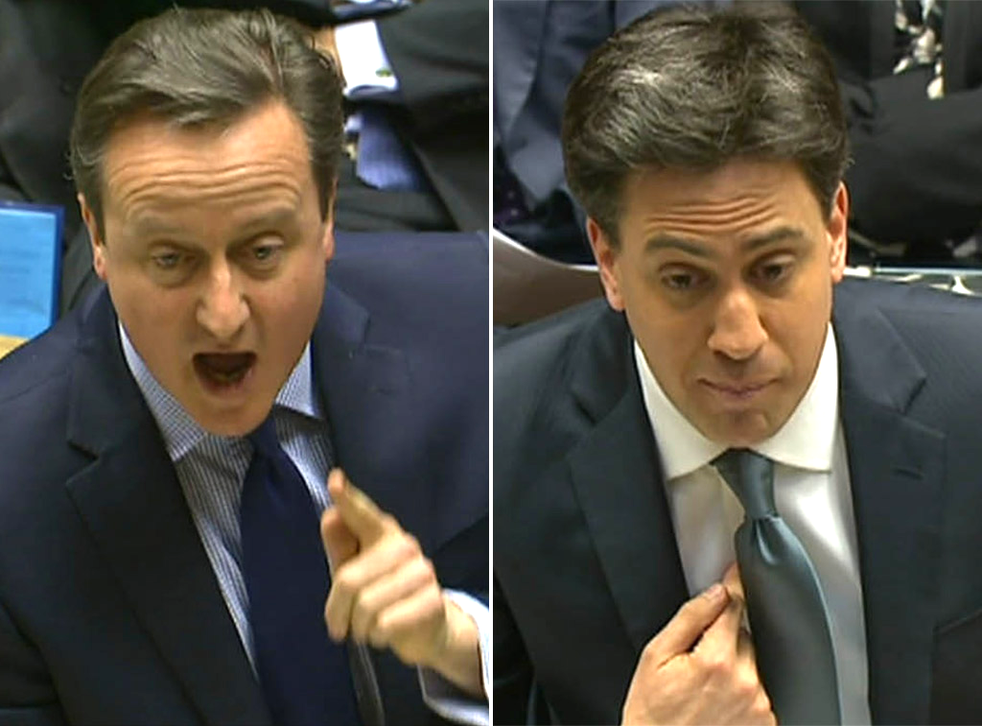 David Cameron and Ed Miliband have been considering a proposal to join a live internet "digital debate" ahead of the general election campaign.
The leaders of the Liberal Democrats, Ukip and the Greens have already accepted an invitation for to take part in the debate on 26 or 27 March. The Conservatives and Labour are examining the detailed joint bid by the Guardian, the Telegraph Media Group and Google, which owns YouTube.
The move to break the impasse over televised debates came as Mr Cameron and Mr Miliband swapped insults in the Commons over the issue.
The Labour leader accused the Prime Minister of being "chicken" by refusing to agree to a head-to-head debate with him.
Mr Cameron retorted that he should be facing off against Alex Salmond as the former SNP leader would be "calling the tune" if Mr Miliband made it to Downing Street.
Election Analysis: The Key Voters

Show all 6
Later Downing Street categorically ruled out the Prime Minister's participation in a head-to-head debate with the Labour leader. It stressed that his offer to join a seven-way debate with party leaders before the campaign gets underway on 30 March was his final position.
Meanwhile, Lord Hall, the BBC's director general, hit back last night at accusations the broadcasters were "bullying" politicians into taking part in televised election debates.
He said: "We want the debates to take place because the public wants the debates to take place."
He said the clashes would be an "important addition to democracy" and added: "Let us see if with a little bit of goodwill we can make something happen."
Lord Hall was responding to a claim by Lord Grade, the former chairman of the BBC and ITV, that broadcasters were breaching impartiality rules by threatening to stage the debates without Mr Cameron.
Join our new commenting forum
Join thought-provoking conversations, follow other Independent readers and see their replies