David Cameron makes another gaffe: 'This election is all about my career... sorry, I mean country'
The Prime Minister was addressing staff at Asda's headquarters in Leeds when he made his third slip of the tongue in a week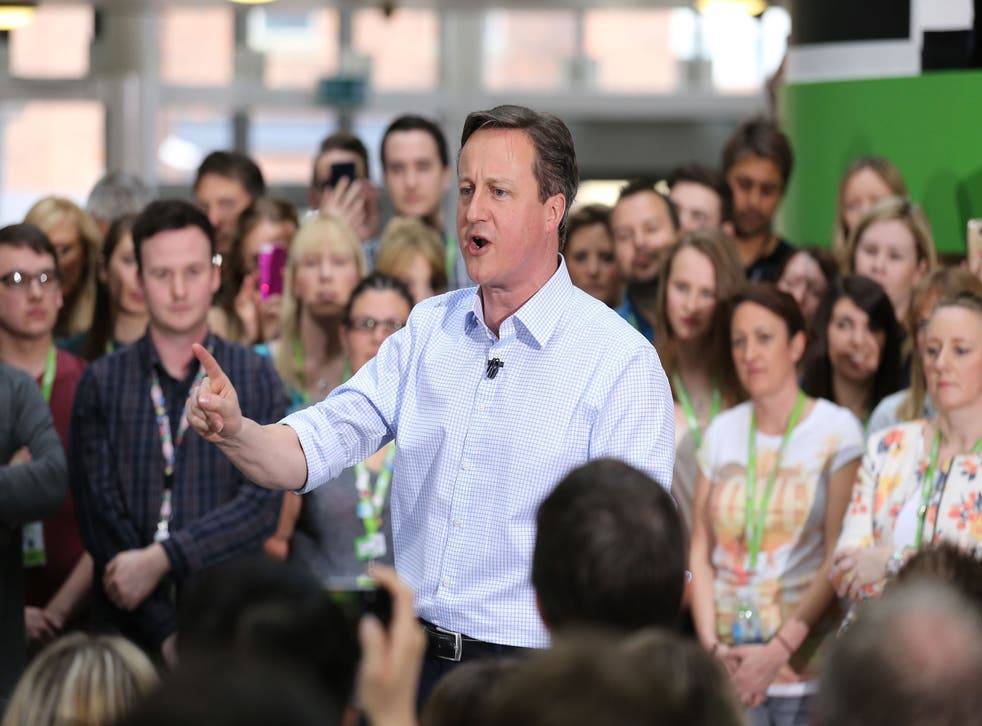 David Cameron has made another gaffe on the election campaign trail – this time saying how election was a "career defining" moment when he meant to say "country defining".
Labour pounced on his remarks, claiming it was proof that he "puts his career before the country". "It's all about Dave," the party tweeted.
If he fails to remain as Prime Minister after the election he would almost certainly be ousted as Tory party leader, so in reality this election this is "career defining" for him but to admit it in public is damaging as it makes him appear selfish.
Speaking to staff at Asda's headquarters in Leeds, the Prime Minister said: "Whatever your views and whichever party you support, please make sure you do vote on May 7.
"This is a real career-defining... country-defining election that we face now in less than a week's time."
Jon Ashworth, Labour's Shadow Cabinet Office Minister, said: "The problem with David Cameron is he always gets his priorities wrong. He puts his career before country, just as he puts a privileged few before working people."
David Axelrod, Labour's American election adviser who helped Barack Obama get elected to the White House, made a notably rare intervention in the campaign on Twitter:
General election 2015: The worst gaffes and controversies

Show all 36
---
The Independent has got together with May2015.com to produce a poll of polls that produces the most up-to-date data in as close to real time as is possible.
Click the buttons below to explore how the main parties' fortunes have changed:
All data, polls and graphics are courtesy of May2015.com. Click through for daily analysis, in-depth features and all the data you need. (All historical data used is provided by UK Polling Report)
Join our new commenting forum
Join thought-provoking conversations, follow other Independent readers and see their replies