Ed Miliband: Coalition Government has 'turned a blind eye to tax avoidance', Labour leader to tell conference
Lord Fink has dropped a threat to sue Mr Miliband for the charge of tax avoidance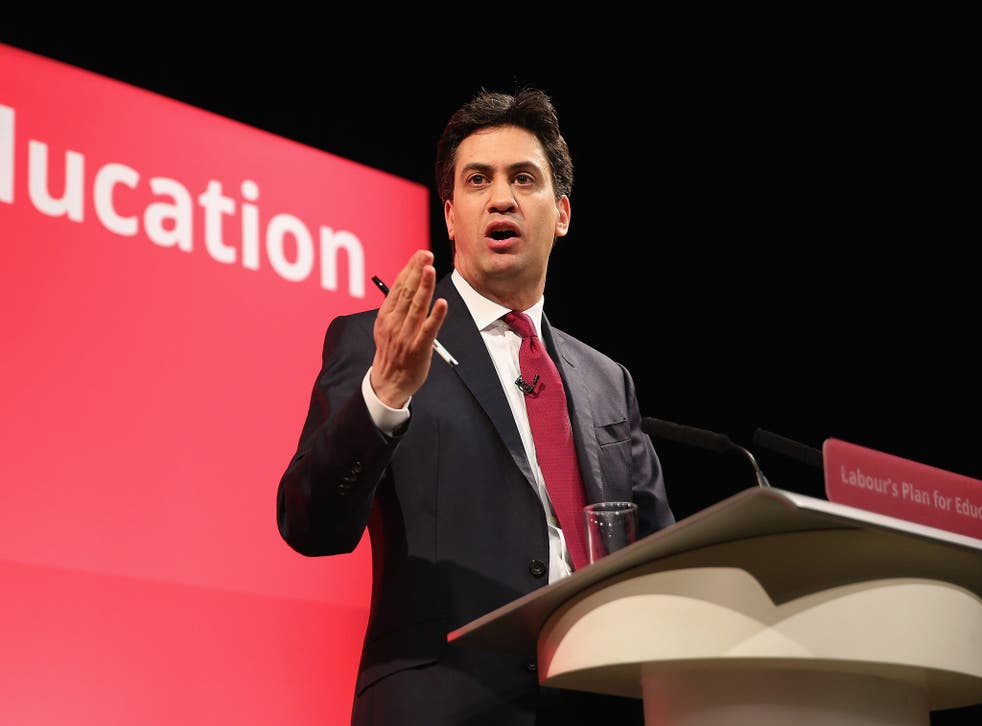 Britain is in danger of having "one rule for the rich and powerful" and another for everyone else, Ed Miliband will claim today.
The Labour leader will declare that he will not back down in his criticism of people accused of avoiding tax, including Conservative Party donors.
In a speech to the Welsh Labour conference in Swansea, he will seek to exploit the comment by Lord Fink, the former Tory treasurer, that "everyone does" tax avoidance.
Lord Fink has abandoned a threat to sue Mr Miliband if he repeats remarks about him made during Commons clashes with David Cameron over the scandal at HSBC's Swiss subsidiary, where Lord Fink had an account. Thousands of people in the UK and abroad are thought to have avoided paying tax by having secret accounts at the bank.
Mr Cameron has avoided media questions about Lord Fink since. Labour aides believe that the affair has highlighted the Conservatives' biggest weakness – that voters may judge that they care "for the few, not the many". Labour will position itself as "for the many, not the few" and "for the future, not the past" as it promises "a better plan, a better future".
Election Analysis: The Key Voters

Show all 6
Mr Miliband will claim that it is "no accident" that Mr Cameron's government has not tackled abuse of the tax rules. He will tell Labour activists: "It has turned a blind eye to tax avoidance because it thinks that so long as a few at the top do well, the country succeeds. It thinks that wealth and power fence people off from responsibility. It thinks the rules only apply to everybody else.
"It doesn't matter how much I get attacked for this, I'm not backing down … We will govern without fear and without favour. A Labour government led by me will ensure that the same rules apply to everyone, no matter how rich or how powerful they are."
He will insist the real issue is "something bigger and deeper about our society and kind of country we want to live in. When a few people are able to avoid paying their fair share, it threatens the fabric of society."
He will promise a package of measures to tackle avoidance in a Labour government's first finance Bill.
Yesterday Michel Sapin, the French Finance Minister, cast doubt on statements by the Treasury and HM Revenue and Customs that British prosecutors' hands were tied by limitations placed by France on the use of material about HSBC that it handed over in 2010. Only one person in the UK has been prosecuted for tax evasion as a result of the revelations. Mr Sapin told Le Monde: "I have not understood the comments made by the British authorities. The data on HSBC was transmitted to them in 2010, in the framework of the bilateral conventions that bind us. Nothing has been said to them since. These conventions do restrict the use of the information to tax purposes. But if the British tax office wants to bring court cases, it is entitled to do so. The rest is a matter of judicial co-operation."
David Gauke, the Treasury minister, told the Commons on Monday: "HMRC received the HSBC data under very strict conditions that limited the department's use of it to pursuing offshore tax evasion and prevented HMRC from sharing the data with other law-enforcement authorities. Under these restrictions, HMRC has not been able to seek prosecution for other potential offences."
Join our new commenting forum
Join thought-provoking conversations, follow other Independent readers and see their replies