Ed Miliband on his life experience outside of politics: 'I was an adviser for the Treasury'
The Labour leader listed work as an adviser and teacher at Harvard when asked the question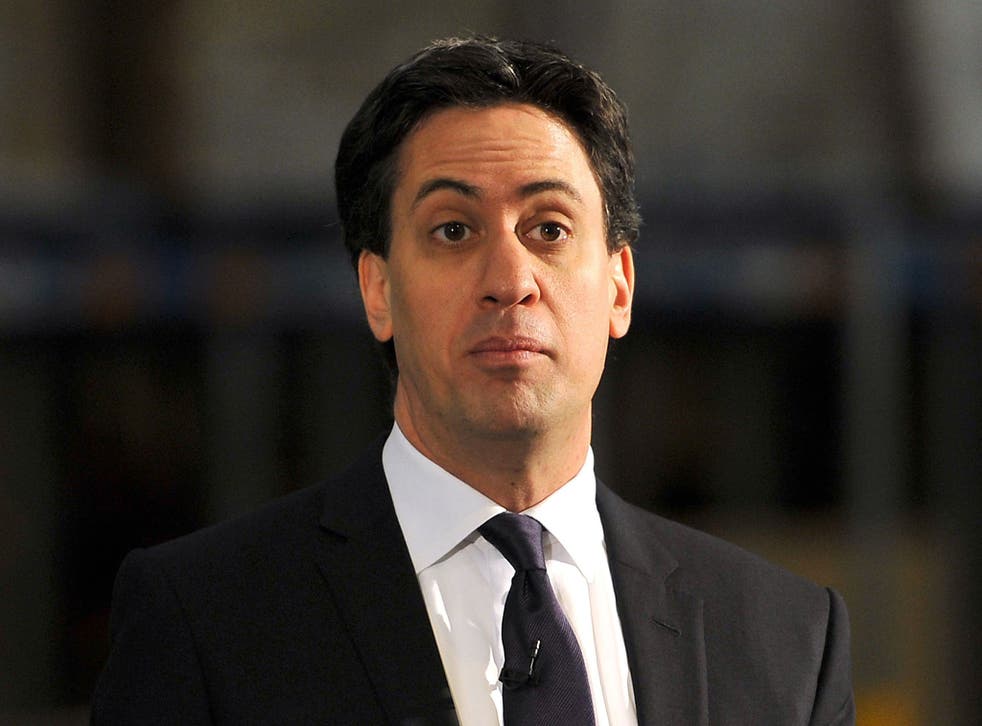 Ed Miliband was given the chance to speak on his "life experience" outside of politics today while being grilled by students on live television.
But the crowd of first-time voters seemed unimpressed by his reel of credentials in the corridors of power, including working as an economic adviser to Gordon Brown and teaching economics at Harvard.
The Labour leader was speaking to young voters during a question and answer session on Monday at Facebook's London offices called Stand Up Be Counted: Ask The Leaders.
When asked what experience "outside of politics" he had to "indicate that [he] should be the one to represent the people of Britain", he replied: "I've done a number of things which I think, I hope, are relevant to this.
"I was obviously an economic adviser to the Treasury. I think that's important because how we change our economy is at the heart of the country.
In pictures: Ed Miliband trying to look normal

Show all 18
"I've taught, I taught at Harvard University. I actually taught around government and economics.
"I think one of the things that did for me was actually the ability to be able, I hope, to listen and engage with people about what their issues are, what they're interested in."
The comments came after a series of embarrassments for the Prime Ministerial hopeful, including the infamous bacon sandwich incident, giving a beggar small change and apparently not knowing how much his weekly shop costs.
The Labour leader went on to talk about his family's background as refugees fleeing the Nazis and how that inspired him to enter politics.
"Why am I in politics, you might wonder? It's because I think it makes a difference to our country," he added.
"I was brought up by my parents to think 'you've got a duty to leave the world a better place than you found it'."
The session was part of Sky News's "Stand Up and Be Counted: Ask the Leaders" pre-election event, where David Cameron and Nick Clegg will also appear.
Mr Miliband also spoke out against tax evasion, graduate unemployment and unpaid internships during the session.
He started his career after graduating from Oxford University as a researcher on Channel 4's A Week in Politics before being recruited by Harriet Harman to her shadow department.
He was then promoted to work for Mr Brown, then the shadow Chancellor, before taking out to study for a masters degree at the London School of Economics.
Teaching at Harvard University came on a 12-month sabbatical from Whitehall in 2002. His stint at the prestigious US institution did not seem to impress critics on Twitter...
Register for free to continue reading
Registration is a free and easy way to support our truly independent journalism
By registering, you will also enjoy limited access to Premium articles, exclusive newsletters, commenting, and virtual events with our leading journalists
Already have an account? sign in
Register for free to continue reading
Registration is a free and easy way to support our truly independent journalism
By registering, you will also enjoy limited access to Premium articles, exclusive newsletters, commenting, and virtual events with our leading journalists
Already have an account? sign in
Join our new commenting forum
Join thought-provoking conversations, follow other Independent readers and see their replies