Ed Miliband vows Labour would bring in 'Turing's law' pardoning prosecuted gay men
Benedict Cumberbatch is among the celebrities who backed a campaign led by Alan Turing's family to pardon thousands of men prosecuted for being gay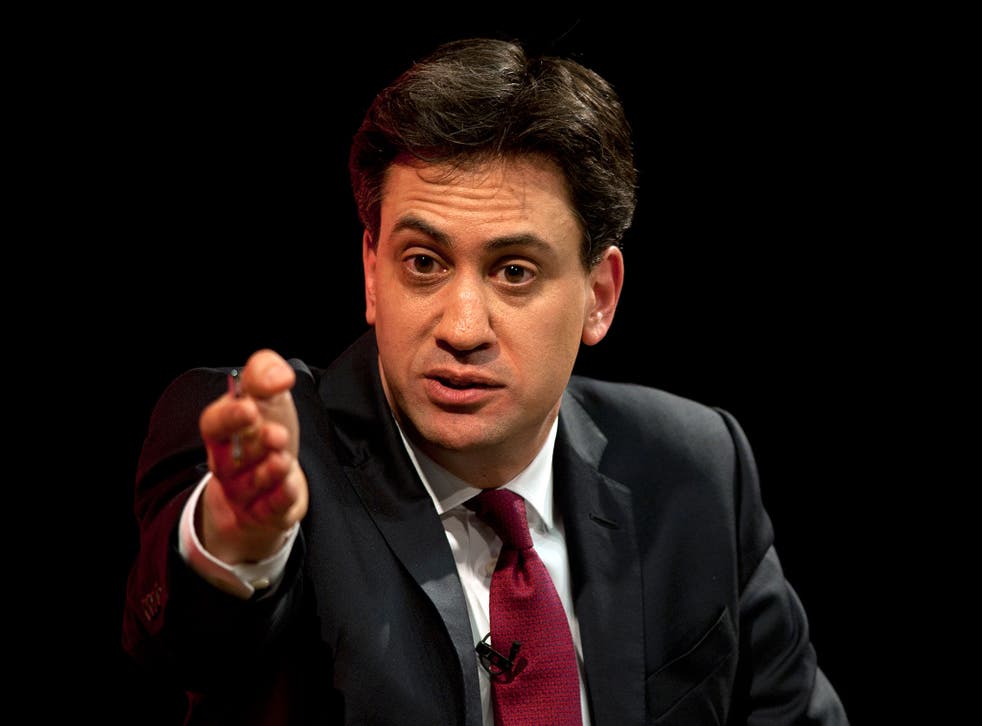 Ed Miliband has pledged that a Labour government would bring in a "Turing's law" granting posthumous pardons to gay men convicted under historic anti-homosexuality laws.
The legislation, which is named after scientist and mathematician Alan Turing, would allow the men's family and friends to apply to the Home Office to quash convictions under the now defunct "gross indecency" law and other legislation used to persecute people in consensual same-sex relationships.
Benedict Cumberbatch, who played Mr Turing in The Imitation Game, and Stephen Fry are among the numerous celebrity backers of a campaign started by his family to pardon thousands of men prosecuted for being gay.
Mr Turing, famed for breaking the Enigma code, was convicted in 1952 over alleged relations with a 19-year-old man and received a posthumous Royal pardon in 2013.
"What was right for Alan Turing's family should be right for other families as well," the Labour leader said.
"The next Labour government will extend the right individuals already have to overturn convictions that society now see as grossly unfair to the relatives of those convicted who have passed away."
Mr Turing was chemically castrated as part of his "gross indecency" sentence and died two years later, aged 41, having apparently committed suicide by eating an apple laced with cyanide.
His great-nephew, Nevil Hunt, great-niece, Rachel Barnes, and her son, Thomas, handed over a petition with almost half-a-million signatures demanding the new law to Downing Street last month.
Ms Barnes, 52, from Taunton, said: "I consider it to be fair and just that everybody who was convicted under the Gross Indecency Law is given a pardon. It is illogical that my great uncle has been the only one to be pardoned when so many were convicted of the same crime.
"I feel sure that Alan Turing would have also wanted justice for everybody."
Peter Tatchell, the prolific human rights campaigner, said a number of other laws were used to prosecute gay men, including those prohibiting "buggery", "procuring" and "soliciting and importuning".
"People think it was decriminalised in 1967 but these laws were in place until 2003," he told The Independent.
"I think the most important thing is a government apology...for all the men prosecuted for engaging in same-sex behaviour that is no longer a crime."
Mr Tatchell, who helped draw up the petition, said a generic pardon would not be appropriate because of the "very small minority" of convicts who committed crimes which would still be recognised, such as rape or having sex with minors.
He favours a system similar to that proposed where people would make applications to be considered on an individual basis.
"I think 49,000 is a low estimate of the men convicted," he added. "I would estimate somewhere between 50,000 and 100,000."
Join our new commenting forum
Join thought-provoking conversations, follow other Independent readers and see their replies