Election 2015 analysis: Pick your tribe and watch the parties tussle for your vote
Forget Pebbledash People. Until 7 May the leaders must woo the Harassed Hipsters and Neo-Greens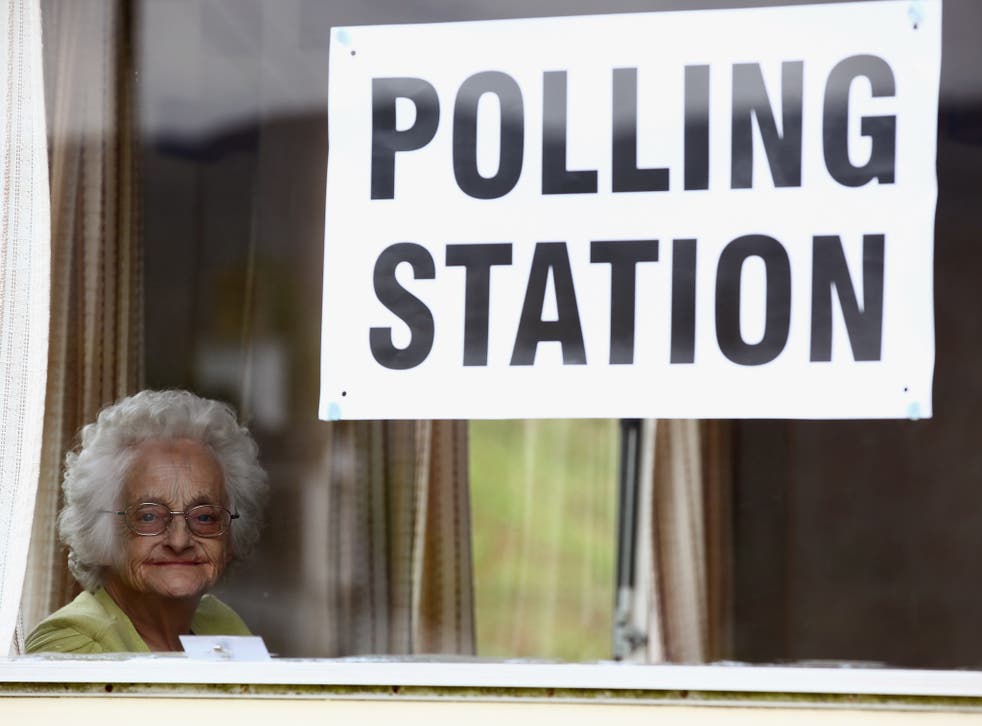 Are you a Harassed Hipster or a Squeezed Semi? Perhaps you are Aldi Woman or Glass Ceiling Woman – or both. Or maybe you are a Settled Silver, living comfortably in old age, resented by the Neo-Greens who feel their generation has been hard done by.
While this general election is impossible to call, the people whose votes the political parties are hunting are becoming easier to identify by the day. As David Cameron courts older voters, Labour is publishing new research showing two key groups that are crucial to getting Ed Miliband into Downing Street. And this week, Nick Clegg is to appeal to women forced to choose between career and children.
To help voters pick their way through the demography, The Independent on Sunday has created a handy tongue-in-cheek guide (below).
Ever since the phrase Basildon Man was first coined in Margaret Thatcher's time, politicians, pollsters and journalists have tried to reduce different types of voters into easy tribes to help explain how the coming election will be won. With so many different factors at play on 7 May, never before as this branding been more needed. Yet can anyone's vote really be predicted by the type of house they own, how much money they earn or – in the case of Mondeo Man, who was said to be crucial to Tony Blair's victory in 1997 – the car they drive?
Election Analysis: The Key Voters

Show all 6
In its new research, Labour says there are two distinct groups, in particular, that are over-represented in the 106 seats it is targeting – whom we have called Harassed Hipsters and Squeezed Semis. The common thread is families, say strategists. There is a total of 10 subgroups in those 106 seats, including families with many grown-up children still living at home, who live in cheaper suburban semis. Labour's Caroline Flint has already identified a third key swing voter – who is being wooed by her party and the Conservatives: Aldi Woman, while the Prime Minister and Ukip are targeting Settled Silvers. Mr Clegg will make a speech on Tuesday to the British Chambers of Commerce appealing to what we call Glass Ceiling Woman, while the Green surge is surely the result of the Neo-Greens.
The Green Party leader, Natalie Bennett, is expected to tailor her attacks on the main parties to appeal to their aspirational outlook – for a low-carbon economy, better housing and higher wages.
For the main parties, however, the broad electoral target, as at most elections, is once again families. Labour is to put childcare at the heart of its election campaign, saying that Mr Cameron's pledge five years ago to "be the most family-friendly government we've ever had in this country" has been undermined by figures from the Institute for Fiscal Studies showing that families with children have seen their incomes fall twice as far as the average voter.
Lucy Powell, the vice-chairman of Labour's election campaign, said yesterday: "Hard-working families are at the forefront of the cost-of-living crisis and are front and centre of Labour's election campaign.
"Childcare costs are rising while childcare places are plummeting, and those with children have seen their wages fall twice as far as the average. A squeeze on living standards has accompanied cuts to vital services."
The Conservatives insist they are the party for "hard-working families" and have tried to introduce affordable and easily accessible childcare. They will say that in government they have improved the quality and range of education and of childcare from birth to five years, while raising the income-tax threshold to £10,000 has lifted two million families out of tax altogether – although the Lib Dems also lay claim to this. The coalition has pledged tax-free childcare worth up to £2,000 a year to families.
The Tories have also been behind improving the qualifications of nursery teachers, which they say will help disadvantaged children in particular be better prepared for school.
In his speech on Tuesday, Mr Clegg will set out an ambition for one million more women to be in work by the end of the next Parliament. These women are, he will say, missing from the workforce because it is cheaper to stay at home than pay for nurseries or nannies. He will pledge that the Lib Dems will extend the hours and availability of free childcare if elected in May.
He will say: "We have started to crack the glass ceiling, but we are still a long way from smashing it. Too many women find their talents are wasted. Too many still face a heart-breaking choice between pursuing their career and caring for their family. And too many businesses let the status quo persist year after year. If we are to stand a chance of smashing that glass ceiling, we need British business to hold the hammer."
The Lib Dems are promising to extend childcare further, to 15 hours a week for all two-year-olds and 20 hours for children aged three and four.
Tribe guide
Settled Silvers
These are the comfortably-off over-60s, still in work or drawing a decent pension – or both – who are enjoying their entitlements such as the Winter Fuel Allowance, free bus passes and free TV licence. They are worried about immigration and Europe. Both the Conservatives – who are pledging to keep benefits for wealthier pensioners – and Ukip want their votes.
Squeezed Semis
Slightly older than the Harassed Hipsters, they are the second key group for Labour's family-focused election strategy. They are married couples on low to middle incomes who own unpretentious semi-detached homes in suburban areas. In 2001, these were the Pebbledash People sought by the Conservatives. Now the pebbledash is gone and a modest conservatory has been built at the back.
Aldi Woman
In 1997 and 2001 she was Worcester Woman – a middle-class Middle Englander shopping at Marks & Spencer and Waitrose. Today, the age of austerity means she still goes to Waitrose for her basic food shop but cannily switches to Aldi for her luxury bargains such as Parma ham and prosecco. Identified by Caroline Flint, she is a key target of both Labour and the Conservatives.
Glass Ceiling Woman
In her thirties or forties, she has an established career under her belt, perhaps in the "marzipan layer" – one position below the still male-dominated senior executive level. She is now, according to Nick Clegg, forced into making the "heart-breaking choice" between staying at home to bring up her children and going to work and forking out for high-cost, round-the-clock childcare.
Harassed Hipsters
One of the two key groups identified by Labour as crucial to hand Ed Miliband the keys to Downing Street. Well-paid professional couples, often with children, they live in diverse urban and metropolitan areas rather than the suburbs. More comfortably off than most swing voters, they are time poor – struggling to balance raising a young family with busy work schedules.
Neo-Greens
These are mainly first-time voters, though some are in their twenties – students and digital-age generation renters helping to fuel the "Green Surge". Idealists, but with no tribal loyalty to any party, they are anti-austerity, middle class, living in urban areas. Despite studying at university or recently graduated, they are struggling to find decent jobs and want cheaper housing and a higher minimum wage.
Twenty20 politics?
The public would be given the chance to contribute to and scrutinise legislation as it passed through Parliament under plans being considered by Labour. Angela Eagle, the shadow Leader of the Commons, said allowing voters a say through online evidence and public hearings would reconnect them with politics.
In an interview with The IoS, she also said Bills should be thrashed out on the floor of the Commons, rather than just in committee and the Lords, as they are now, which she said was a "democratic outrage". She compared it to the way Twenty20 cricket drew in wider audiences than Test matches because it was a "much faster-moving, interesting, dangerous way of doing things".
Register for free to continue reading
Registration is a free and easy way to support our truly independent journalism
By registering, you will also enjoy limited access to Premium articles, exclusive newsletters, commenting, and virtual events with our leading journalists
Already have an account? sign in
Register for free to continue reading
Registration is a free and easy way to support our truly independent journalism
By registering, you will also enjoy limited access to Premium articles, exclusive newsletters, commenting, and virtual events with our leading journalists
Already have an account? sign in
Join our new commenting forum
Join thought-provoking conversations, follow other Independent readers and see their replies