Election results: Left-wing lecturer attacked for comparing Tories to racists and sexists
Rebecca Roache compared support for Cameron's party to racism, sexism and homophobia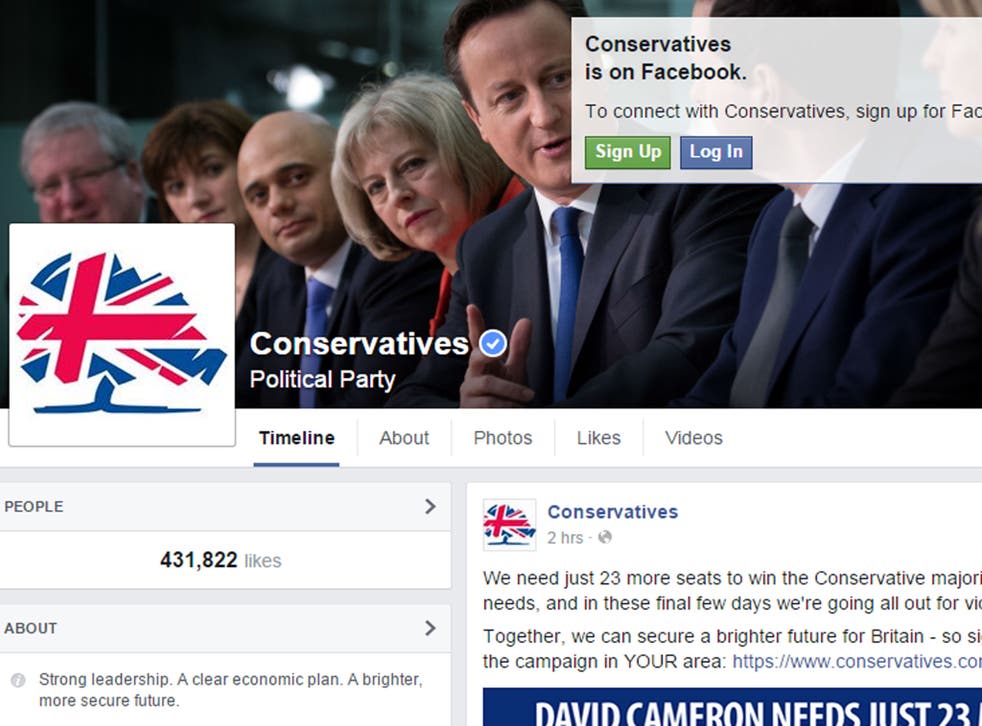 Britain's liberal intelligentsia normally tries to react to setbacks in the spirit of peace, love and understanding. But, for one member of this oft-scorned tribe, the Conservatives' shock victory in the general election and the thought of "shy Tories" lurking among her social media friends proved too much.
So philosopher Rebecca Roache decided to unfriend Conservatives, comparing support for David Cameron's party to racism, sexism and homophobia.
The backlash against her comments – on Oxford University's Practical Ethics blog and social media – was swift, with some suggesting she should face disciplinary action and questioning how she would deal with any openly Conservative students she teaches at Royal Holloway, University of London.
In her blog, Dr Roache, who is also an associate editor of the Journal of Medical Ethics, wrote: "One of the first things I did after seeing the depressing election news… was check to see which of my Facebook friends 'like' the pages of the Conservatives or David Cameron, and unfriend them. (Thankfully, none of my friends 'like' the Ukip page.)"
Openly supporting a political party "that – in the name of austerity – withdraws support from the poor, the sick, the foreign, and the unemployed while rewarding those in society who are least in need of reward" was "as objectionable as expressing racist, sexist, or homophobic views," she said. "They are views that lose you friends and respect... I don't want to be friends with racists, sexists, or homophobes. And I don't want to be friends with Conservatives either."
She added that the idea that liberals can bring about political change by "keeping debate open [with conservatives] is somewhat optimistic, and perhaps even deluded".
"We hand-wringing, bleeding-heart lefties need to change tack," she said, before asking whether unfriending was "okay" and concluding that it was.
However she told The Independent that she was not suggesting other people should unfriend anyone. She said she was defending her own decision and also wanted to challenge the idea that snubbing Conservatives, rather than debating with them rationally, was counterproductive.
She said she had unfriended three people and had not heard from them since.
Jim Everett, a social psychologist and philosopher at Oxford University, was among those to take issue with Dr Roache. Describing himself as a "gay, disabled, working-class Conservative" in his response to her post, Dr Everett said that the blog was in keeping with a bias in academia against the Tories.
"This appears to justify that it's OK [to hold] the idea that Conservatives are evil and therefore they are intellectually and morally inferior," he said. "As an academic, I find that worrying.
"I personally wouldn't like to see her face disciplinary action. What I do think she should do is apologise and modify her statement.
"She's obviously very clever, but far too biased and not applying the same rational standards of thinking that she usually does."
Conservative MEP Daniel Hannan said: "Good and sincere people can disagree, and holding an opposite view to someone isn't a sign of moral failure."
Join our new commenting forum
Join thought-provoking conversations, follow other Independent readers and see their replies