Election results: Nick Clegg's political career hangs by a thread despite holding his seat
Mr Clegg hints he will stand down as leader after dismal night for Liberal Democrats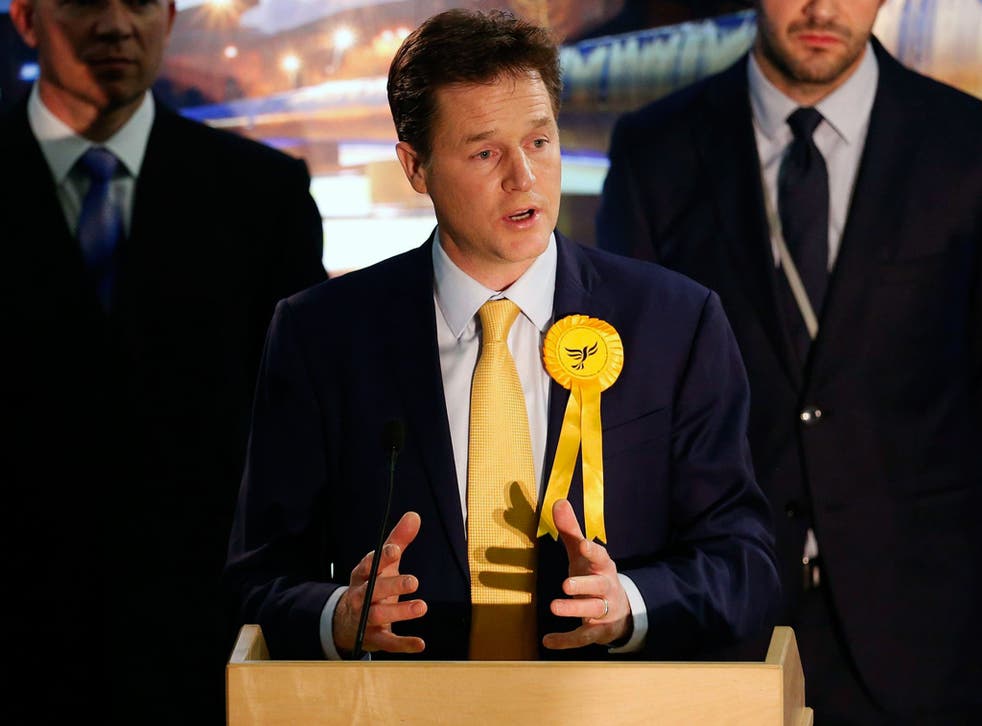 Nick Clegg's career in politics hangs in the balance this morning after the Liberal Democrats lost a string of leading ministers and MPs.
The Liberal Democrat leader clung on to his Sheffield Hallam seat but saw his 15,000 majority cut to just over 2,000 votes in the face of fierce competition from Labour's Oliver Coppard.
The number of Lib Dems left in Parliament is likely to end up in single figures and pressure will be on Mr Clegg to stand down as the party comes to terms with voters assessing its decision to go into Coalition with the Conservatives.
He said the election results had "profound consequences" for the Liberal Democrats as he spoke after winning his seat in Sheffield Hallam. However he hinted he would stand down, adding: "I will make further remarks about my position later this morning."
The major political figures who lost out in the General Election

Show all 16
Register for free to continue reading
Registration is a free and easy way to support our truly independent journalism
By registering, you will also enjoy limited access to Premium articles, exclusive newsletters, commenting, and virtual events with our leading journalists
Already have an account? sign in
Register for free to continue reading
Registration is a free and easy way to support our truly independent journalism
By registering, you will also enjoy limited access to Premium articles, exclusive newsletters, commenting, and virtual events with our leading journalists
Already have an account? sign in
Join our new commenting forum
Join thought-provoking conversations, follow other Independent readers and see their replies