Exit poll results: Forecast says Tories will win 316 seats - just 10 short of a majority, while SNP to take all but one seat in Scotland
Tories predicted to win 316, Labour set plummet to 239, Lib Dems to lose all but 10 MPs, while the SNP is set to win all but 58 seats and Ukip to win 2.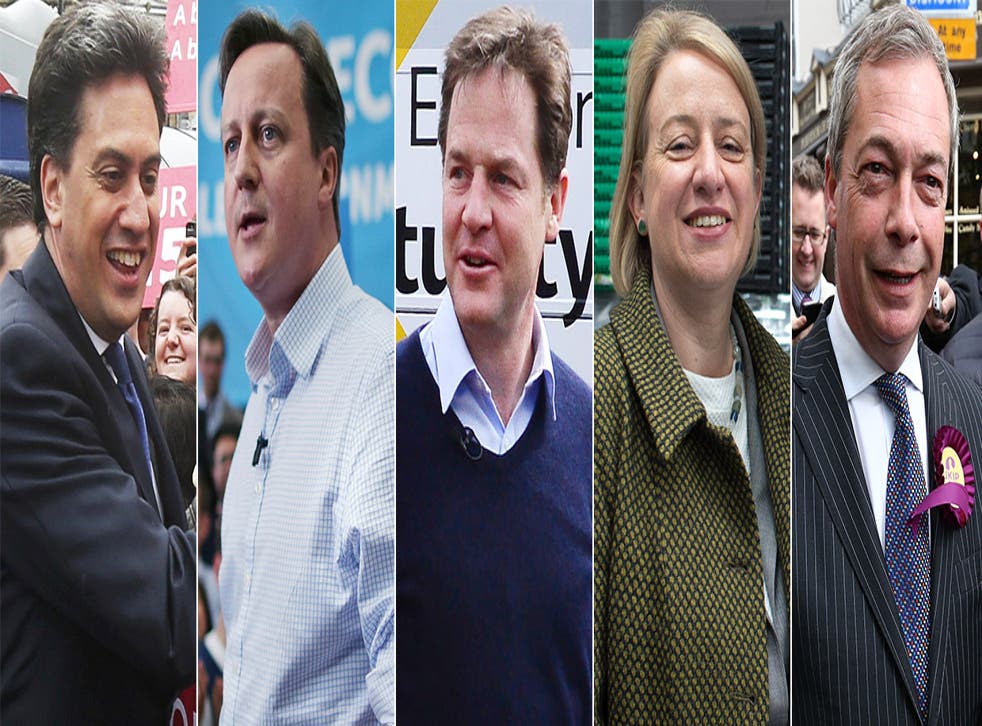 A shock victory for the Tories and disaster for Labour - that seems to be the likely outcome on an extraordinary night in which exit polls and early results predicted a hung Parliament with the Conservatives comfortably ahead.
The SNP is poised for an incredible result in Scotland, with early predictions putting them ahead in 58 of the 59 seats available in Scotland.
The Liberal Democrats are set to lose all but 10 of their MPs, according to the poll for BBC, ITN and Sky.
If the prediction is correct, it would leave Nick Clegg's party with just 10 MPs, but that would just about be enough to form a second Coalition with the Tories - taking the two parties to the slimmest of majorities of 326 seats.
But as the evening goes on, it seems increasingly possible that David Cameron may have enough legitimacy to try and form a minority government.
The 10pm exit poll put David Cameron on 316 seats - comfortably ahead of Labour, but 10 short of an overall majority.
Ukip is projected to win just two seats, despite the party expected to win around 13 per cent of the vote.
The exit poll is the most accurate poll of the election before the final results are announced in the early hours of Friday morning because it tells us how people have voted rather than how they will vote.
It is conducted by 140 researchers at 140 polling stations across the UK, with venues chosen that are seen to be representative of the constituency they are in.
Results are sent in to a central team of five pollsters, who use the data to generate a national prediction.
In 2010 the exit poll was very accurate, under-predicting Labour's seat share by three and over-predicting the Liberal Democrats by two.
But in 1992 the two exit polls for ITN and BBC wrongly predicted a hung Parliament - John Major had just about secured a majority for the Conservatives.
It could have been even worse for the BBC, had it not made a last-minute adjustment before David Dimbleby addressed the nation. Minutes before 10pm it was predicting a Labour majority.
This election could see a repeat of 1992 as the rise of smaller parties make it much more complicated to predict how some of the most marginal constituencies will swing.
Stay up to date with all the latest election developments as the results roll in with our live-blog.
Join our new commenting forum
Join thought-provoking conversations, follow other Independent readers and see their replies