'F*** off back to Eton': David Cameron serenaded by ukulele-playing busker
Video: The prime minister just smiled, walked on and posed for some selfies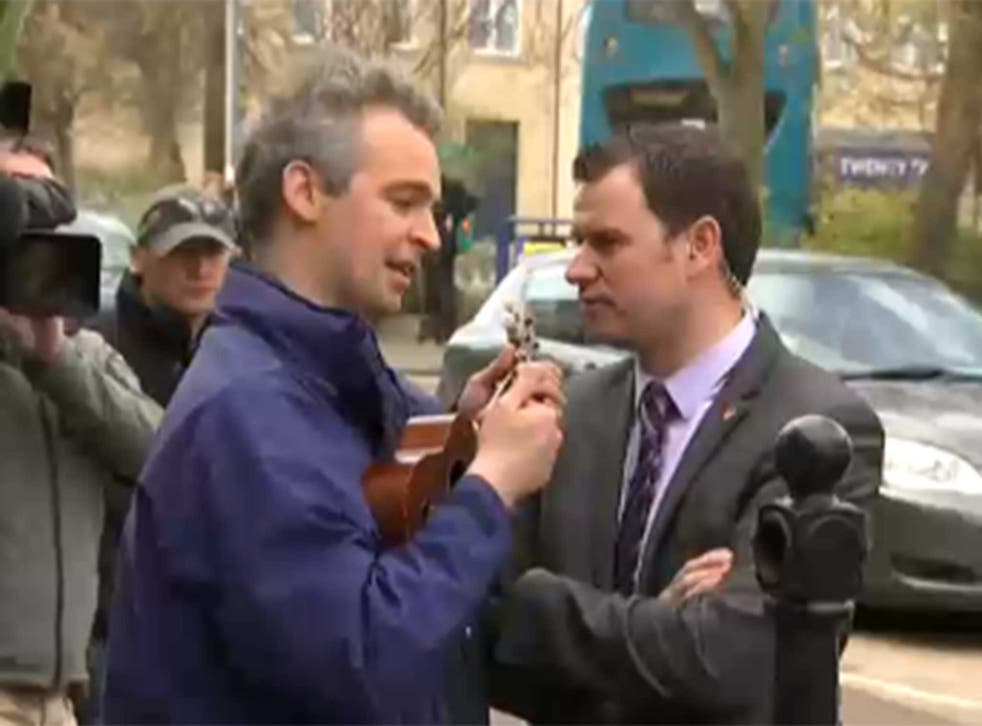 While Nigel Farage was busy having an awkward conversation with an Eastern European worker, the Prime Minister was being heckled by an irate busker on the ukulele: welcome to General Election 2015.
David Cameron was gearing up for his party's manifesto launch by strolling around the streets of Alnwick, Northumberland. However, his pleasant walk was somewhat ruined by a busker singing the tune, "f*** off back to Eton with all your Eton chums".
General election 2015: The worst gaffes and controversies

Show all 36
The prime minister smiled as he passed the heckler, preferring to pose for countless selfies with various residents of Alnwick rather than engage with him.
---
The Independent has got together with May2015.com to produce a poll of polls that produces the most up-to-date data in as close to real time as is possible.
Click the buttons below to explore how the main parties' fortunes have changed:
All data, polls and graphics are courtesy of May2015.com. Click through for daily analysis, in-depth features and all the data you need. (All historical data used is provided by UK Polling Report)
Join our new commenting forum
Join thought-provoking conversations, follow other Independent readers and see their replies