Former Nick Clegg ally Jeremy Browne blasts 'insipid' Lib Dem leader
Ex-minister delivers stinging criticism of the Deputy Prime Minister
Andrew Grice
Thursday 12 February 2015 23:11 Comments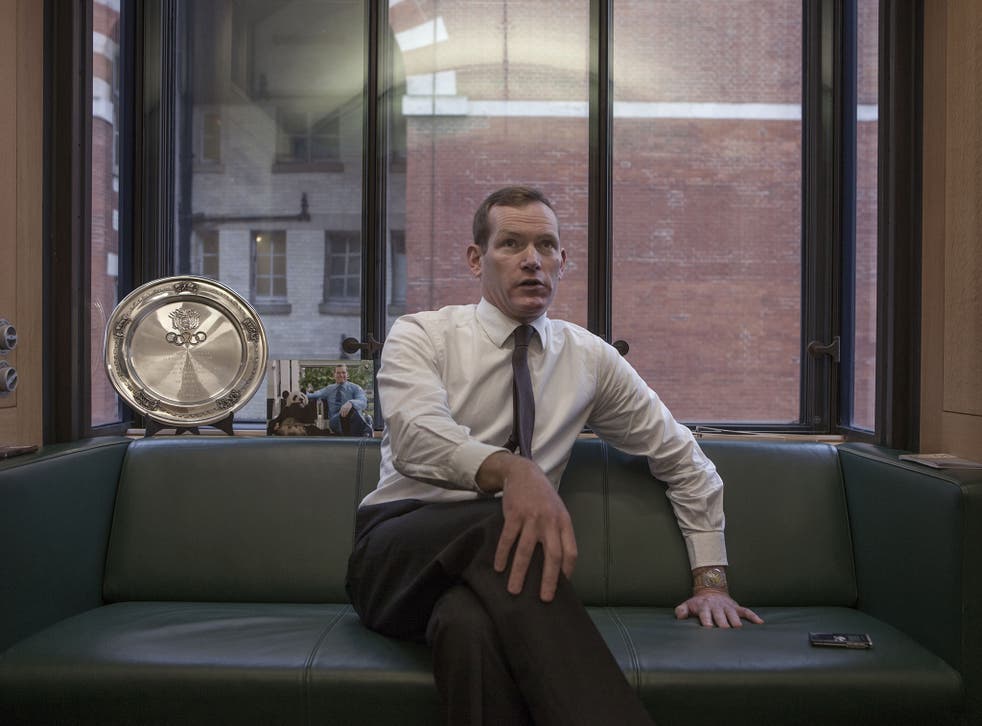 Nick Clegg has been accused by one of his senior MPs of offering voters "insipid moderation" and retreating to the Liberal Democrats' "comfort zone" by attacking their Conservative coalition partners.
In an interview with The Independent, former minister Jeremy Browne warned that the Lib Dems face losses at the May election from which it would be "very difficult to recover". He blamed their plight on Mr Clegg's 2012 decision to end his "pro-coalition" stance and to "differentiate" from the Tories – partly to head off any attempt to oust him as party leader. As a result, he said, the Lib Dems are getting "no credit" for the economic recovery.
Mr Browne said: "We are in no man's land. We don't have a distinctive proposition. We have sought to distance ourselves from a successful creation which has required a huge amount of effort and sacrifice by us to make it successful. That is the sad irony of our position."
He accused Mr Clegg of leaving the Lib Dems without a distinctive identity by repeatedly "splitting the difference" between the Tories and Labour. He said his party had become "entirely negative" and "the most 'small c' conservative party".
His stinging criticism of the Deputy Prime Minister is the most serious by a senior Lib Dem. Mr Browne, 44, was once a natural ally of Mr Clegg on his party's centre right and tipped as a possible future leader.
The six-party election: key figures

Show all 12
Mr Browne, who is standing down at the election, predicted the Conservatives would be the largest party afterwards and "may even be in touching distance of a majority". He believed the Lib Dems would reject the chance of a second coalition in another hung parliament, and Mr Clegg would then quit as leader.
"Being leader of a smaller party would feel unfulfilling and there would be a sense that his era had come to a natural conclusion," he said.
He forecast that Tim Farron, the Lib Dem foreign affairs spokesman, would be elected leader and take the party into opposition. But he argued that would not be in the party's best interests.
Mr Browne accused Mr Clegg of abandoning his mission to turn the Lib Dems into a party of government.
"We lost our way on that journey. We have gone from being a party of protest in opposition to often sounding like a party of protest in government," he said.
Claiming the party "lost our nerve", Mr Browne said: "Nick Clegg made a decision that he was going to look inwards and talk to his party and reassure it, rather than look outwards and talk to the country and appeal to it."
A senior Lib Dem source said Mr Browne's views were well known and not shared by the vast majority of Lib Dems at any level of the party, who "are proud of the policies we've delivered in government and are working hard to get as many Lib Dem MPs get elected so that distinctive Lib Dem policies get delivered next time around".
He said: "In 2010, 75 per cent of our manifesto policies became government policy. If we pull together, we can achieve the same in 2015 and keep Britain anchored in the liberal centre ground. A liberal voice is needed now in government, perhaps more than ever before."
Register for free to continue reading
Registration is a free and easy way to support our truly independent journalism
By registering, you will also enjoy limited access to Premium articles, exclusive newsletters, commenting, and virtual events with our leading journalists
Already have an account? sign in
Join our new commenting forum
Join thought-provoking conversations, follow other Independent readers and see their replies