The four utterly contradictory polls that tell the story of this election and why it is pointless trying to predict the outcome
Neither the Tories nor Labour can sustain a consistent lead in the polls, as four published in a day prove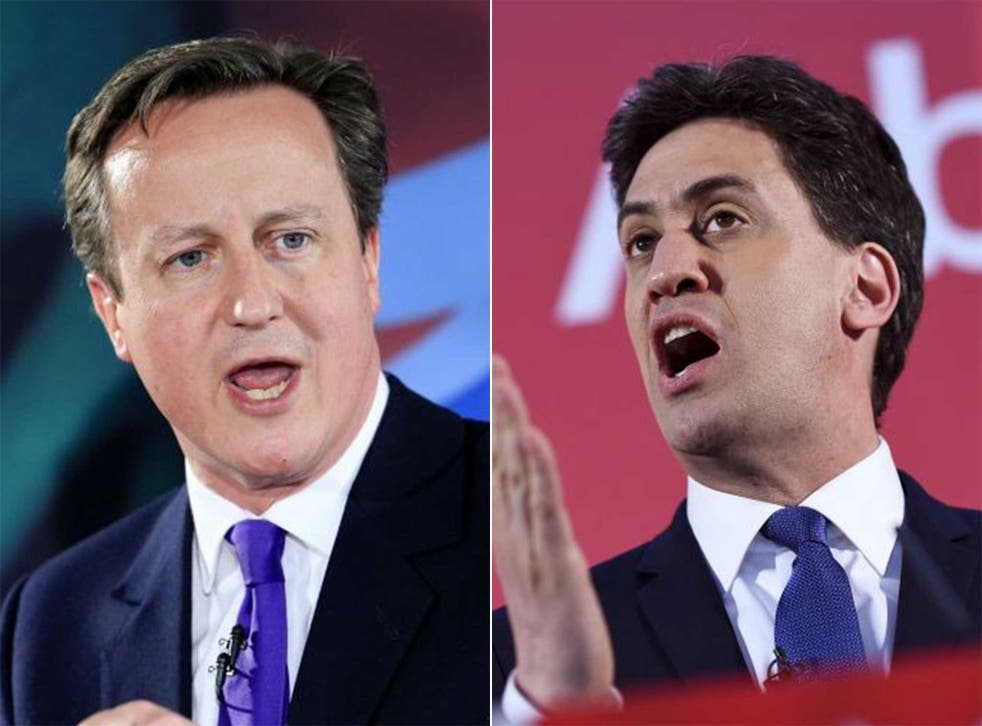 Four polls published on the same day have shown just how close and unpredictable this election campaign is.
Both Labour and the Conservatives were hoping to have opened up a consistent lead in the polls by now, but neither party is experiencing anything that resembles a trend.
This roller-coaster ride in the polls is repeated every day and is likely to continue for the next nine days before polling day.
These four charts show why it is simply pointless trying to predict what will happen on May 7.
This last poll will not only send jitters to Labour, but also to Ukip. Nigel Farage's party has dropped by two points from last week's Lord Ashcroft poll and suggests David Cameron's strategy of trying to win back Ukip defectors by warning of the danger posed by a Labour/SNP pact is working.
In pictures: Experts' predictions for the General Election - 26/04/15

Show all 10
---
The Independent has got together with May2015.com to produce a poll of polls that produces the most up-to-date data in as close to real time as is possible.
Click the buttons below to explore how the main parties' fortunes have changed:
All data, polls and graphics are courtesy of May2015.com. Click through for daily analysis, in-depth features and all the data you need. (All historical data used is provided by UK Polling Report)
Join our new commenting forum
Join thought-provoking conversations, follow other Independent readers and see their replies