General Election 2015: 100 leading doctors sign letter accusing Government of 'withering away' NHS in England
The Conservatives called the letter a "Labour stitch-up"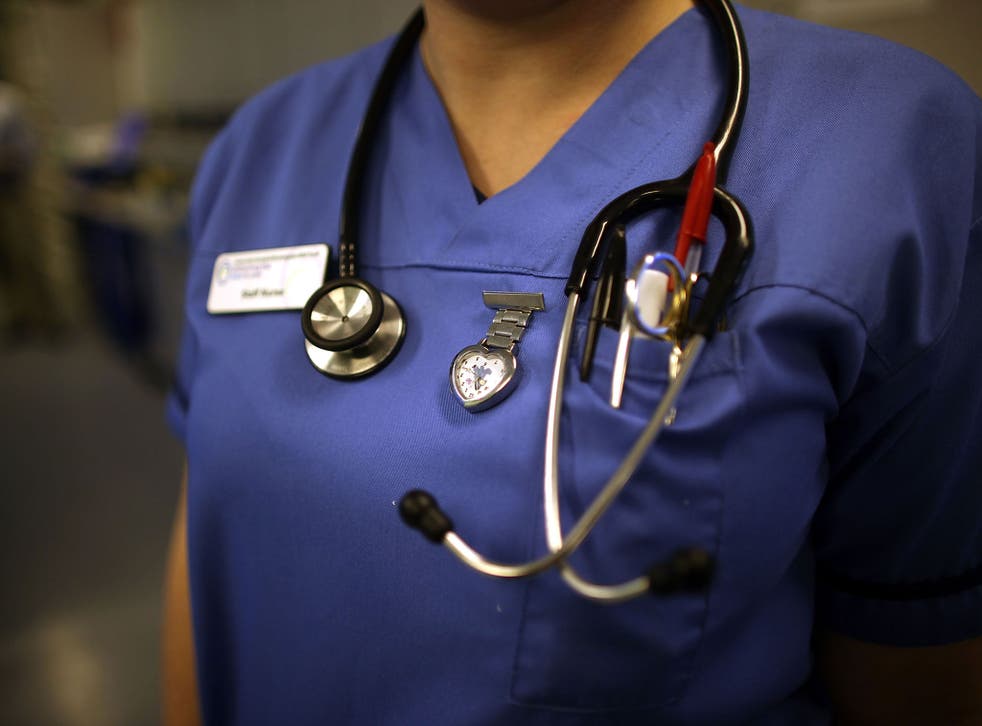 More than 100 leading doctors have signed a letter accusing the coalition Government of endangering the NHS in England.
The doctors have described how the NHS is "withering away", and warned that patients would be faced with higher costs but lower standards due to the increasing involvement of commercial companies in the health service.
The esteemed professional also launched a scathing attack on the reforms of the Health and Social Care Act 2012, which were driven through by Conservative former health secretary Andrew Lansley.
"Privatisation not only threatens co-ordinated services but also jeopardises training of our future health care providers and medical research, particularly that of public health," it reads.
"Lansley's Act is denationalising healthcare because the abolition of the duty to provide a NHS throughout England, abdicates government responsibility for universal services to ad hoc bodies (such as clinical commissioning groups) and competitive markets controlled by private sector-dominated quangos."
In pictures: Experts' predictions for the General Election - 04/04/15

Show all 10
The doctors continued: "People may be unaware that under the coalition, dozens of accident and emergency departments and maternity units have been closed or earmarked for closure or downgrading.
"In addition, 51 NHS walk-in centres have been closed or downgraded in this time, and more than 60 ambulance stations have shut and more than 100 general practices are at risk of closure."
The signatories to the letter include Dr Clare Gerada, a former chair of the Royal College of General Practitioners; Prof John Ashton, retired director of public health; epidemiologist professor Michel Coleman; and Simon Capewell, professor of public health in Liverpool.
Trisha Greenhalgh, professor of primary care at Oxford; Martin McKee, professor of European public health, and Raymond Tallis, emeritus professor of geriatric medicine in Manchester, also gave their names to the document.
The Daily Telegraph, which supports the Conservatives, published the letter compiled by Dr Clare Gerada in an apparent bid to pre-empt its release by the health professionals.
It follows an open letter that 100 leading business figures sent to the newspaper backing the Government's economic policies.
The Conservatives responded to the doctors' letter by accusing Labour of orchestrating it in an attempt to "weaponise" the NHS – a charge David Cameron put against Ed Miliband in the leader's debate last week.
A Conservative spokesman said: "Ed Miliband wants to 'weaponise' the NHS for his own political gain. A small number of doctors - many paid up Miliband supporters - are now trying to scare voters about our record on the NHS.
"This is just the latest example of Labour trying to turn the NHS into a political football. But the facts are clear: we have cut the number of managers and increased funding for the NHS so we can have 9,500 more doctors and 6,900 nurses treating patients.
However, Dr Gerada denied that the letter had been orchestrated by Labour, and that she had put it together the letter with "a few other medical leaders".
"I'm not doing this from a party political point of view. My views on the health service and the health and social care act go back and are well-known. This letter was drafted by me and some others," she told The Daily Telegraph.
"I am a Labour party member now, but I'm not an activist in the Labour party. This is a view of many doctors who have serious concerns about the state of the NHS as it is now."
Jamie Reed, Labour's Shadow Health Minister, said of the letter: "It says everything about the Tories that they are complaining about being held to account by NHS professionals rather than apologising for their failing plan which is letting down patients. The doctors are clearly worried about what five more years of David Cameron would mean for the NHS.
"The NHS needs Labour's better plan for 20,000 more nurses and 8,000 more GPs, paid for with a £2.5bn a year time to care fund, and guaranteed GP appointments within 48 hours."
Additional reporting by PA
Join our new commenting forum
Join thought-provoking conversations, follow other Independent readers and see their replies