General Election 2015: 2 charts that show why this election is too close to call
Two polls in two days are mirror images of each other - one puts Labour four points ahead, the other gives the Tories a four point lead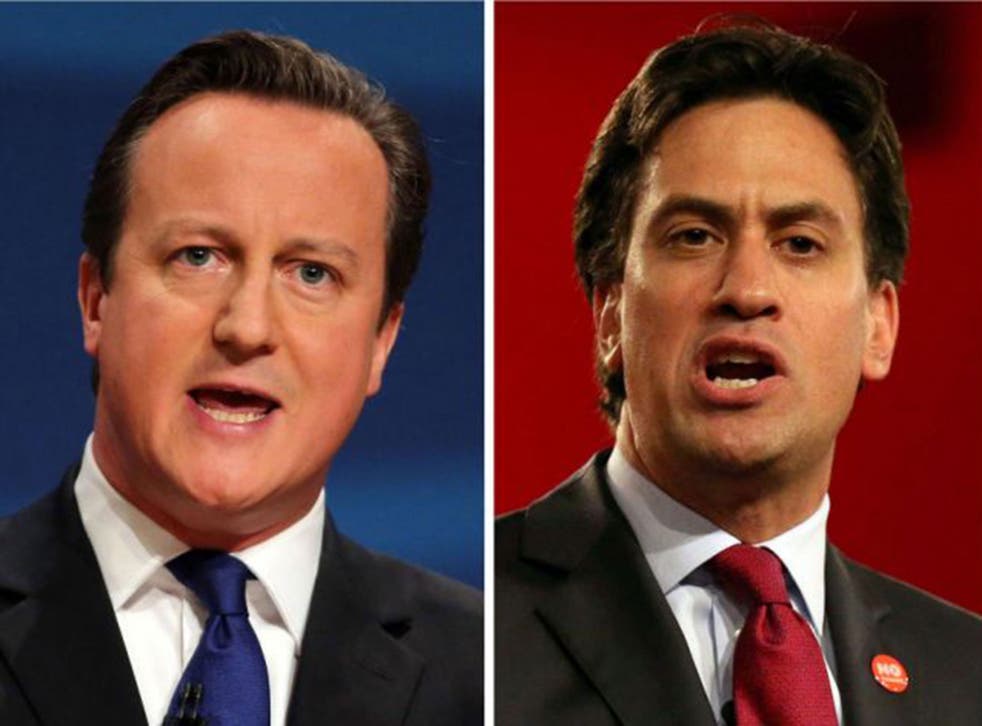 Two polls in two days have shown why we're in for a roller coaster ride with 38 days to go until the election.
Yesterday's YouGov poll put Labour four points ahead on 36 per cent of the vote, with the Conservatives on 32 per cent.
But today's ComRes poll gives the Tories a four-point lead on 36 per cent - a mirror image of yesterday.
This is why it's too close to call:
While Labour and the Conservatives have had mixed successes with opinion polls over the past few days, Ukip's appeal appears to have dropped off as their ratings have fallen to their lowest since December 2013.
Now, it's anyone's guess what will actually happen on 7 May.
Campaigning officially began at midnight last night, when Parliament was dissolved, and this morning, David Cameron had a symbolic final audience of his term in office with the Queen.
Hours into campaigning, David Cameron accused Labour of planning a £3,000 tax hike for every working family, while Labour made its position on the EU clear with a full page advert in the Financial Times.
The six-party election: key figures

Show all 12
Launching the Opposition's business manifesto, leader Ed Miliband said a Tory victory poses a "clear and present danger" to jobs and prosperity and promised to "return Britain to a leadership role" in Brussels.
Earlier, Deputy Prime Minister Nick Clegg fulfilled his obligation as Lord President of the Privy Council, and followed Mr Cameron into the Palace for a separate private audience with the Queen. He later focused on the NHS at a Midlands seat the Liberal Democrats are fighting to hold.
Meanwhile, Ukip leader and MEP Nigel Farage - who is hoping to claim his first Parliamentary seat, claimed today that his is the most diverse political party and "quite reflective of what modern Britain is" as he announced the party's "pledge to Britain".
The Green party, which has regularly outscored the Liberal Democrats in recent national opinion polls and welcomed a huge throng of new members, appealed for the support of voters "sick of business-as-usual politics".
Party leader Natalie Bennett said today: "We're the only ones demanding a genuinely public NHS - free from profit-making companies. And, of course, we promise the bold steps required to tackle the looming climate crisis."
Additional reporting by PA
Register for free to continue reading
Registration is a free and easy way to support our truly independent journalism
By registering, you will also enjoy limited access to Premium articles, exclusive newsletters, commenting, and virtual events with our leading journalists
Already have an account? sign in
Register for free to continue reading
Registration is a free and easy way to support our truly independent journalism
By registering, you will also enjoy limited access to Premium articles, exclusive newsletters, commenting, and virtual events with our leading journalists
Already have an account? sign in
Join our new commenting forum
Join thought-provoking conversations, follow other Independent readers and see their replies