General Election 2015: Blukip – would it be a deal or no deal? Tories have 'no appetite' to 'get into bed with Ukip,' says Michael Gove
Nigel Farage said he would be willing to strike a deal with Conservatives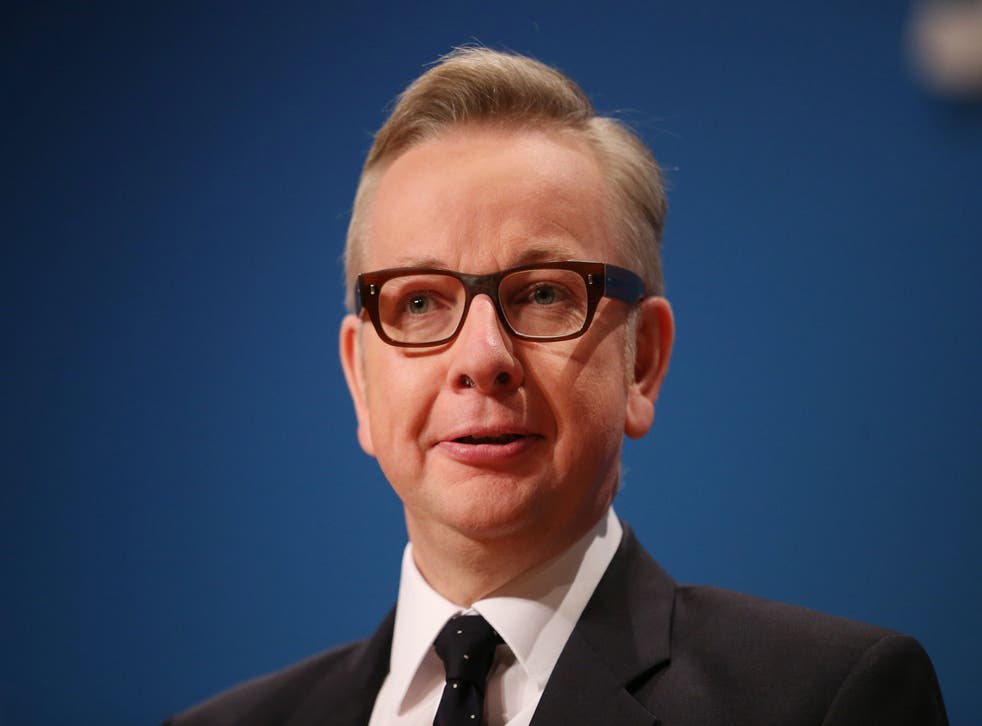 The Tories have ruled out any prospect of making a deal with Ukip after the General Election in the event of a hung parliament, according to chief whip Michael Gove.
Ukip leader Nigel Farage suggested this week that a deal could be struck with the Tories, but only if the party agrees to a swift referendum on Britain's membership of the European Union.
But Mr Gove, speaking to The Daily Telegraph, said that – although he appreciates Mr Farage's offer – he has "no appetite" in doing a deal with any party and especially one that he believes may lose its few existing MPs after May 7.
He said: "It's very nice of [Farage to say he would do a deal]. I don't want to say anything disobliging about Nigel Farage or about people in Ukip, but I've got no appetite, interest or inclination towards doing a deal with anyone."
"I don't think there will be many Ukip MPs – if any – after the election," he added.
The top ten verbs from a politician's name

Show all 10
Conservative Party leader David Cameron has been "forced" into making a "not a very sincere" pledge on an EU referendum, Mr Farage said on Wednesday after launching the Ukip manifesto.
But Mr Farage continued to say that he wants a "proper" referendum before 2017 and has vowed to increase defence spending as one of his key priorities, which will be made clear in any deal that he would make with the Tories.
However, Mr Gove has dug his heels in and is adamant that they will not consider any offers, even though the Tories are again neck and neck with Labour in voting polls and would need a fresh surge in support or a coalition to be handed back the reins.
He said: "We're not going into talks with them, no. I'll be perfectly civil with any member of Parliament from any party after the next General Election and if they want to vote for Conservative policies, then great. But we're not going to get into bed with them, no."
The new government is in "very real danger" of being led by right-wing parties, according to the Liberal Democrats.
A Lib Dem spokesman said: "It is clear that David Cameron and Ed Miliband won't win this General Election outright.
"Michael Gove knows full well that there is a very real danger that Blukip – a bloc of right wingers from Ukip, the Conservatives and the DUP could hold the balance of power.
"David Cameron has already called for Ukip supporters to come home to the Conservatives and his right wing backbenchers have been waiting for their moment to reclaim their party for years."
However, this power struggle could also be won by a left-wing merger.
Ms Sturgeon offered Mr Miliband the chance to "lock David Cameron out of Downing Street" during the live BBC debate on Thursday.
A Labour-SNP union is becoming increasingly likely with strong backing for Ed Miliband and Nicola Sturgeon, despite Mr Cameron saying that it would be a "coalition of chaos".
Join our new commenting forum
Join thought-provoking conversations, follow other Independent readers and see their replies