General Election 2015: Bullingdon tailor prevents access to picture of David Cameron posing in his best attire
Ede & Ravenscroft have advised the toilet in which the 1988 picture of Cameron is located is 'for staff only'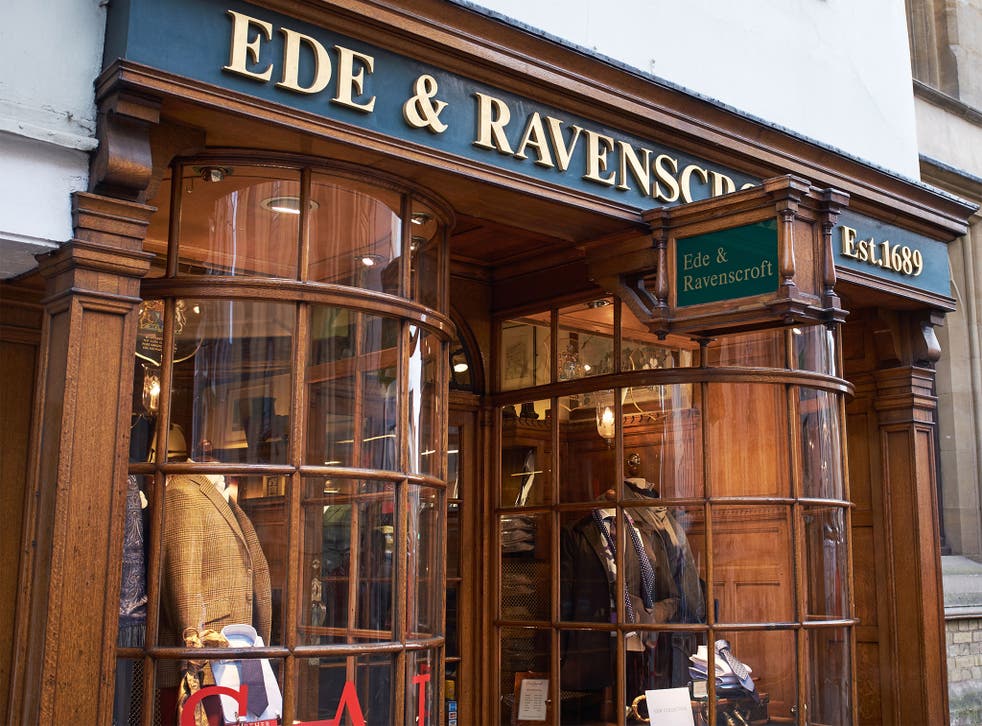 He may have his critics, but it appears that in the Oxford branch of Ede & Ravenscroft, robe makers to the Queen, David Cameron has a friend.
A day after The Independent reported on the discovery of a new photograph of the Prime Minister in his Bullingdon Club finery, tucked away in the corridor leading to the shop's toilet, Oxford's most respectable gentleman's outfitters has barred the public from its restroom.
Customers who wish to use the Ede & Ravenscroft toilet, passing on their way the 1988 photograph of Mr Cameron proudly posing in the bow tie and tails of the all-male, elitist Bullingdon Club, were respectfully advised that the toilet was "for staff only".
Asked yesterday by a reporter posing as a member of the public how long this redesignation of the customer toilet had been in place, a member of staff replied enigmatically: "Not long."
Pressed as to whether the change in the loo's status had anything to do with the story in that day's Independent, the staff member was equally enigmatic.
"Yes and no," he said.
When pressed as to exactly what was going on, he politely replied: "I'm sorry. I can't talk about it."
There had been no such awkwardness about two weeks ago when a reporter from the Oxford student newspaper VERSA had been politely directed to the toilet and looked at the corridor wall to discover the Cameron image and a series of other Bullingdon photographs stretching back to 1951.
Ede & Ravenscroft had yet to comment last night on how and why the decision was taken to close off the corridor.
It is likely, however, that the Prime Minister will be grateful for the discretion of the tailoring company, which traditionally makes the navy tailcoats with brass monogrammed buttons and mustard waistcoats of Bullingdon Club members – at a current reported cost of £3,000 per gentleman.
Restricting public access to the image, which The Independent cannot publish for legal reasons, might yet spare Mr Cameron the difficulties he faced going into the 2010 election, when attention focused on an image of him posing for the 1987 Bullingdon Club photo.
He had admitted, in 2009, to being "desperately, very embarrassed" about that photograph, but still found himself campaigning for austerity and proclaiming "We're all in this together", while associated with a club immortalised by Evelyn Waugh as "The Bollinger Club".
It did not help that photos had also surfaced of George Osborne posing in his own Bullingdon Club finery in the early Nineties. Nor that another prominent Conservative, Boris Johnson, the London Mayor, had appeared with his fellow Old Etonian Mr Cameron in the 1987 photograph.
When asked about the club's reputation for smashing up restaurants, in 2013 an older and wiser Mr Johnson told the BBC: "Yes. And the abiding memory is of deep, deep self-loathing."
Mr Johnson added: "This is a truly shameful vignette of almost superhuman undergraduate arrogance, toffishness and twittishness.
"But at the time you felt it was wonderful to be going round swanking it up."
Join our new commenting forum
Join thought-provoking conversations, follow other Independent readers and see their replies