General Election 2015: David Cameron's right-to-buy in Conservative manifesto condemned by housing groups
There are warnings that the plans could potentially deepen the housing crisis for young people in the future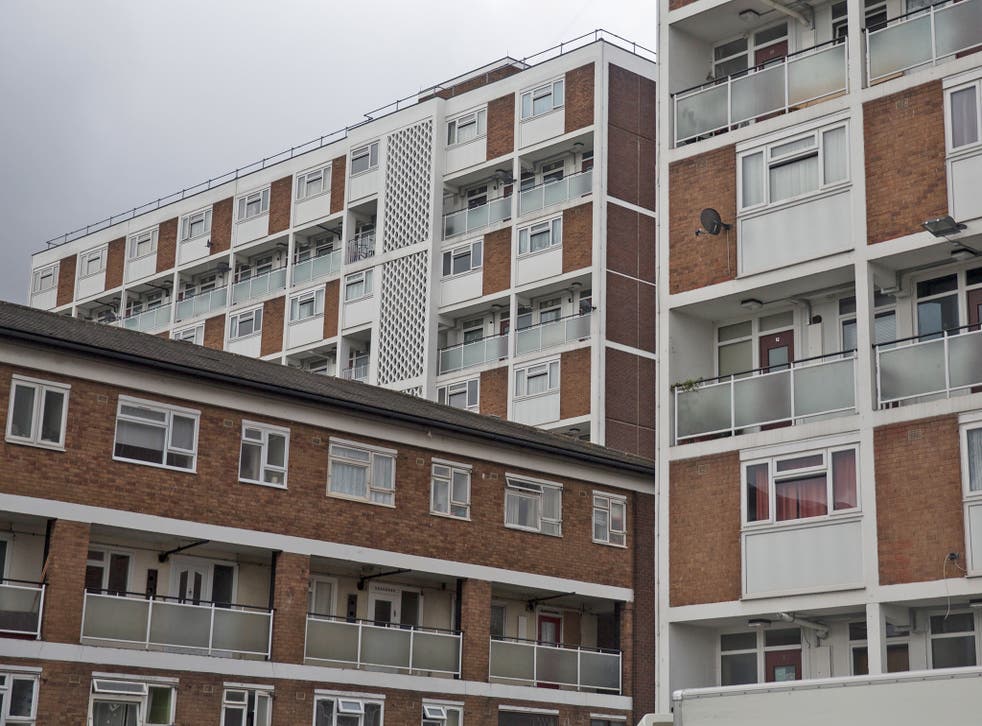 David Cameron was accused of knocking "another nail in the coffin" of social housing after he announced plans to give 1.3m housing association tenants the right to buy their homes.
Housing groups dismissed the Conservatives' pledge that every home sold to tenants would be replaced by a new one to ensure the social housing stock would not shrink. They claimed that only one in 10 council properties bought by tenants had been replaced despite a similar "one for one" promise.
There were also warnings that many of the housing association homes sold to tenants would later be bought up by private landlords, who would charge much higher rent than today's low rent on the same property – deepening the housing crisis for young people.
Unveiling the Tories' election manifesto, the Prime Minister struck an upbeat and positive note after criticism that his party was running a negative and lacklustre campaign based on the economy and attacking Ed Miliband. A ComRes survey for ITV News last night found that 30 per cent of people regard the Tory campaign as "dirty", while only 20 per cent said the same about Labour's.
Mr Cameron, who did not mention Labour in his speech in Swindon, said he did not come into politics to be a "high-powered accountant" to balance the nation's books. He spoke of the "compassionate Conservatism" he espoused when he won the Tory leadership in 2005, and referred 10 times to "the good life" the Tories could now offer the voters.
"We are on the brink of something special in our country. These past five years have been a critical period. We have drawn on all the resources of our nation to turn a great recession into a great recovery," he said. "The next five years are about turning the good news in our economy into a good life for you and your family."
In pictures: Experts' predictions for the General Election - 11/04/15

Show all 10
Mr Cameron also positioned the Tories as "the party of working people." He promised a law to ensure that someone working 30 hours a week or less on the national minimum wage would not pay income tax. He trumped Labour by announcing that a Tory government would double the current 15 hours a week of free childcare for the three and four-year old children of working parents, which would be worth £5,000 a year by 2017.
But the Institute for Fiscal Studies (IFS) criticised the Tories for not spelling out how they would clear the deficit by 2017-18. "That requires very dramatic spending cuts or perhaps tax increases," said Paul Johnson, the IFS director. The Tories had given "almost no sense at all" about how they would make such cuts.
Labour claimed the Tory manifesto included £24.9bn of unfunded commitments, including tax cuts and an extra £8bn for the NHS. It warned that working people would "pay the price" through tax rises. The Tories replied that voters should "look at their record" of cutting both spending and taxes since 2010.
Tory officials insisted that their extension of Margaret Thatcher's flagship right to buy policy to housing associations would not reduce the amount of social housing because "one-for-one" replacement would be guaranteed by law.
But Toby Lloyd, head of policy at Shelter, said the Tory plan to fund the giveaway by forcing councils to sell off their most expensive homes when they became vacant would create "affordable housing deserts in the parts of the country where it is needed most."
He said: "You can't solve an affordable home shortage by selling off affordable homes. This proposal is a double assault on genuinely affordable housing: one in three council homes will be forcibly sold off in order to fund giving away the other half of the social stock owned by housing associations. It is another nail in the coffin of social housing."
A study by the GMB union found that two out of five council houses sold in Wandsworth, London, in the 1980s, are now owned by private landlords. The union warned that private landlords would reap a similar "rich harvest" from the Conservatives' new policy.
David Orr, chief executive of the National Housing Federation which represents housing associations, said: "Surely we should be building more homes, not giving great chunks of money to people who are already well housed."
---
The Independent has got together with May2015.com to produce a poll of polls that produces the most up-to-date data in as close to real time as is possible.
Click the buttons below to explore how the main parties' fortunes have changed:
All data, polls and graphics are courtesy of May2015.com. Click through for daily analysis, in-depth features and all the data you need. (All historical data used is provided by UK Polling Report)
Register for free to continue reading
Registration is a free and easy way to support our truly independent journalism
By registering, you will also enjoy limited access to Premium articles, exclusive newsletters, commenting, and virtual events with our leading journalists
Already have an account? sign in
Register for free to continue reading
Registration is a free and easy way to support our truly independent journalism
By registering, you will also enjoy limited access to Premium articles, exclusive newsletters, commenting, and virtual events with our leading journalists
Already have an account? sign in
Join our new commenting forum
Join thought-provoking conversations, follow other Independent readers and see their replies