General Election 2015: Ed Miliband avoids watching The Thick of It because 'it's too much like reality'
Labour leader borrowed the phrase 'omnishambles' from the satirical TV show but it reminds him of work too much to be able to watch it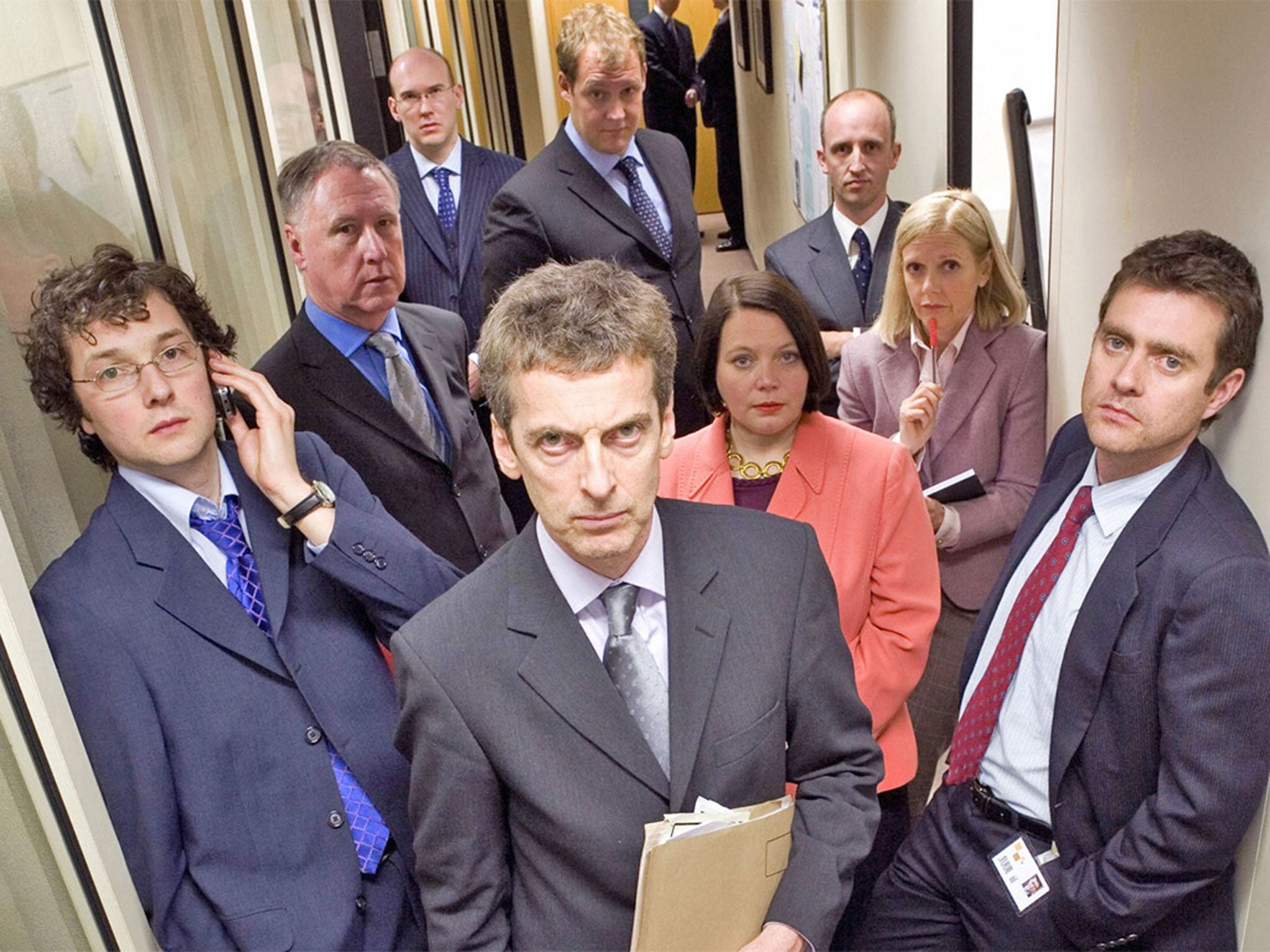 Ed Miliband has admitted his experience of British politics is just like that depicted in the satirical TV programme The Thick of It.
He avoids watching it because "it's too much like reality," he said in an interview with Radio Times, adding it was "good that Spitting Image isn't on".
But that did not stop him from borrowing a phrase from The Thick of It to sum up George Osborne's 2012 budget.
"Even people within Downing Street are calling it an omnishambles Budget," the Labour leader said in 2012.
The show's creator, Armando Iannucci, rejoiced at Mr Miliband quoting from his script:
The now-famous "omnishambles" phrase was coined by The Thick of It's co-writer Tony Roche, who gave the line to the star of the show Malcolm Tucker, the Prime Minister's fierce chief spin-doctor, who told a struggling minister she was an "omnishambles".
Mr Miliband tries to avoid watching any politics on the TV, even the BBC News.
"I tend not to watch the news, actually, he said in the interview." But then he backtracked, realising what he had just said:
"That will sound a little strange. Look, I tend not to spend much time watching myself on TV. Obviously, I do watch the news. But I tend not to shout at the screen."
Asked which TV shows he watched as a youth, he said: "Dallas is the one that comes to mind. And I used to watch Grange Hill. Also Not the Nine O'Clock News and Spitting Image. Frasier and Ben Elton on Channel 4."
Pressed on more serious TV issues, the Labour leader said he had no plans to scrap the BBC TV licence fee, which is currently under review.
"I think it's incredibly important that we protect the BBC. It's recognised around the world and is a benchmark for standards in Britain," he said.
Asked whether the BBC needs to spend more on making programmes rather than management, Mr Miliband said: "There needs to be a balance. And the BBC needs to take seriously the issue of management salaries: all organisations should. But I think [BBCDirector-general] Tony Hall is taking it seriously. Obviously, people have their frustrations about the BBC, but that doesn't take away from its importance."
Join our commenting forum
Join thought-provoking conversations, follow other Independent readers and see their replies