General Election 2015: Gordon Brown warns of 'chilling SNP plan for second independence referendum'
Former PM says party only wants more Westminster representation to force the vote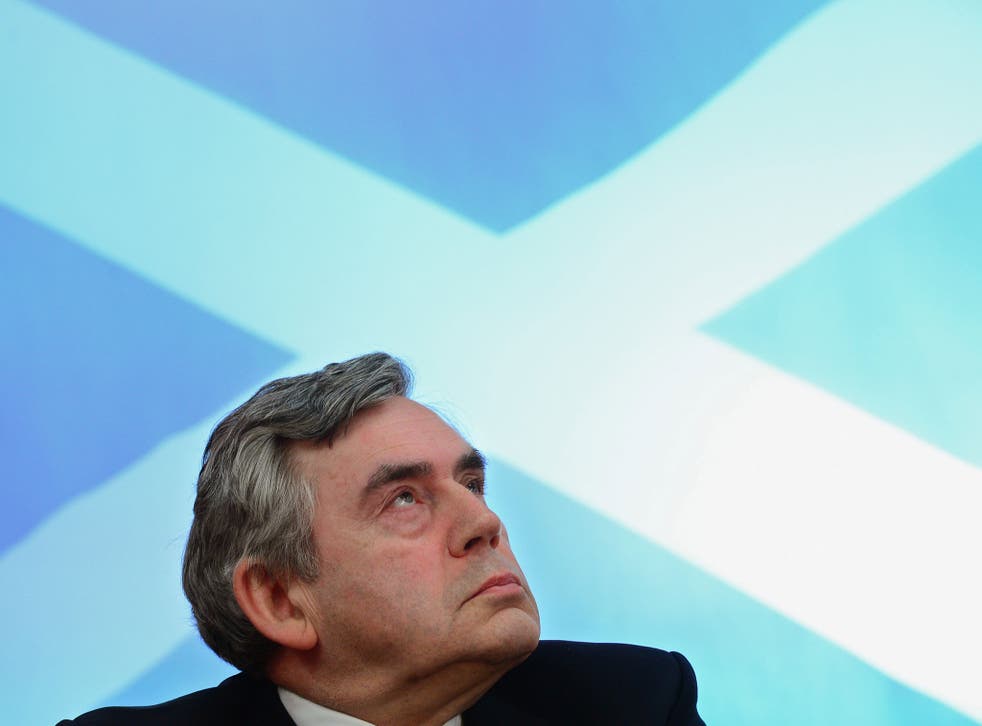 The former Prime Minister, Scottish MP Gordon Brown, has warned that the SNP will have a "chilling plan" for a second independence referendum.
Campaigning in Renfrewshire, Brown said the SNP only want more representation in Westminster so they can force a second referendum.
He said their mission was not to "deliver social justice" but "deliver chaos and constant crisis."
In footage captured by the Press Association, he quoted the SNP's candidate, Mhairi Black, for the constituency and said: "There is an SNP candidate in this constituency. She says vote SNP, get SNP MPs at Westminster and we will twist their arms and get another referendum."
"Remember what the SNP used to say - the referendum was once in a generation, then it changed a little to once in a lifetime, then it was once every 15 years and now when you ask Ms Sturgeon about this her answers are all evasion. She cannot give a straight answer to the question."
---
Are you undecided about who to vote for on 7 May? Are you confused about what the parties stand for and what they are offering? Take this interactive quiz to help you decide who to vote for...
---
During his speech, Brown insisted that being patriotic did not necessarily mean being nationalistic and Labour were the only party that could satisfy "proud, patriotic Scots desperate for change."
It comes as Nicola Sturgeon launched the SNP's "women's pledge" and said this election was "not about independence".
In pictures: Experts' predictions for the General Election - 19/04/15

Show all 10
She joined actor and campaigner, Elaine C Smith in Glasgow to launch the pledge which commits the party delivering policies that promote equality.
Sturgeon said: "SNP MPs at Westminster will stand up for gender equality at every turn. We will work for an end to austerity, for equal pay, more and better jobs and to end the barriers that still block the aspirations of too many women in Scotland and across the UK."
Register for free to continue reading
Registration is a free and easy way to support our truly independent journalism
By registering, you will also enjoy limited access to Premium articles, exclusive newsletters, commenting, and virtual events with our leading journalists
Already have an account? sign in
Register for free to continue reading
Registration is a free and easy way to support our truly independent journalism
By registering, you will also enjoy limited access to Premium articles, exclusive newsletters, commenting, and virtual events with our leading journalists
Already have an account? sign in
Join our new commenting forum
Join thought-provoking conversations, follow other Independent readers and see their replies