General Election 2015: Greens are on course to win 'strong group' of MPs
The Greens offer a "message of hope and real change"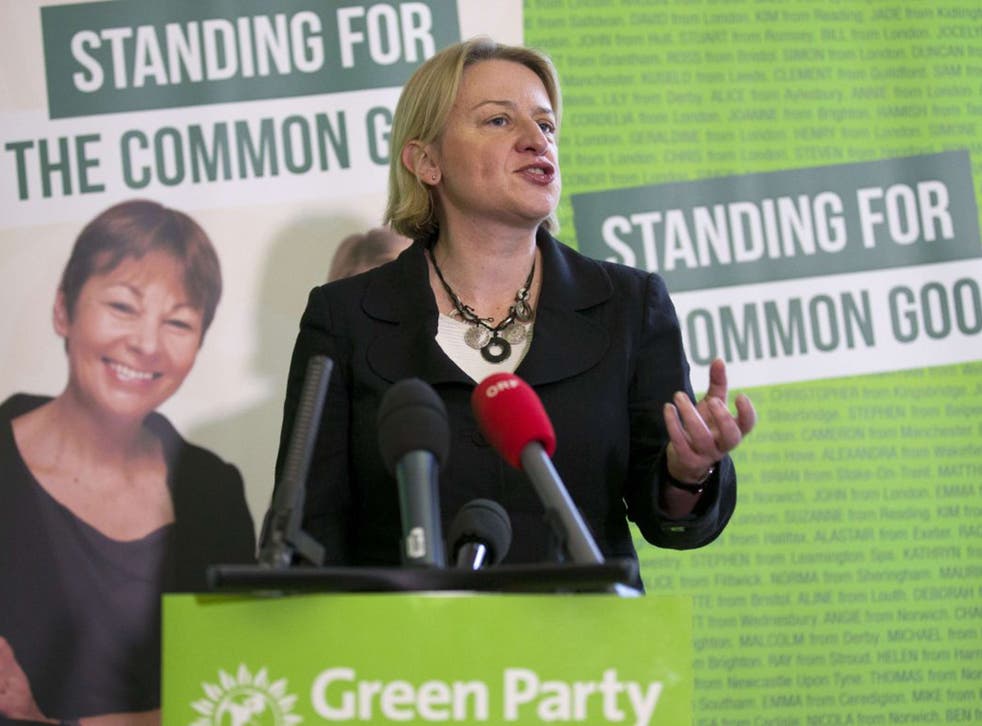 The Greens are on course to win a "strong group" of MPs at the general election in May, the party's leader will tell activists today.
Natalie Bennett will insist that only the Greens offer a "message of hope and real change" when she opens the biggest gathering in the party's history.
More than 1,300 supporters are expected to head to Liverpool for its spring conference. The Greens, who have enjoyed a membership surge to 55,000 in England and Wales, are set to contest more than 90 per cent of seats at the general election.
Ms Bennett will focus on the economy, climate change and the National Health Service and tell supporters the party is determined to create "a political system that puts the public first".
Caroline Lucas, the MP for Brighton Pavilion, will say: "We have the chance to forge a new grouping in Parliament, a progressive alliance."
Join our new commenting forum
Join thought-provoking conversations, follow other Independent readers and see their replies