General Election 2015: Has the tide turned for Ukip in Grimsby?
The former fishing town has few migrants, but plenty of economic problems. Jamie Merrill sees Ukip's northern ambitions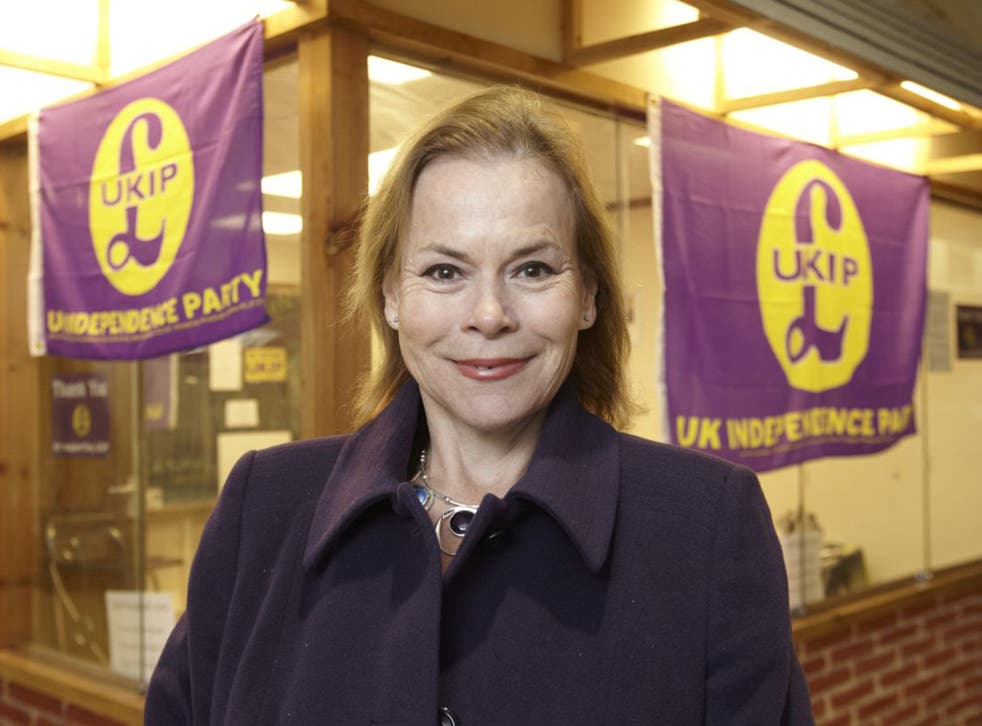 Handing out purple leaflets and dressed head to toe in purple, Victoria Ayling looks every inch the Ukip candidate. But she's not chasing Tory votes in Essex and Kent; she has her sights set at Labour in its once safe seat of Great Grimsby in Lincolnshire.
Commentators and pollsters have identified the constituency as a key target in the general election. Most of the attention has focused on Nigel Farage in South Thanet, but it's here in the North, where the party is seeking to win Labour votes, that Ukip has one of the best chances of winning.
Ms Ayling is standing by the town's memorial which commemorates fishermen lost at sea as she bemoans the loss of fishing jobs, when she is stopped in her tracks by Doreen Campbell, 79, a pensioner who wants to tell Ms Ayling that she'll be voting Ukip in May.
"This town is like a sinking ship with old politicians running an old town," she says, while Ms Ayling looks on in delight. "And I'm worried about the same thing as everyone else in this town – and that's the Poles."
The Ukip candidate is quick to agree, lamenting the loss of the vast majority of the 50,000 fishing jobs that the deprived town once boasted. She's soon mobbed by a small group of pensioners with their shopping piled high on their mobility scooters.
David Gowen, 83, who has lived here all his life, grabs her arm to say that's he an admirer of "Nigel", and like many of his friends he used to vote Labour, but he's "flipping angry" with the "current lot" in Westminster, who "only care about themselves" and have let "too many foreigners in".
Ms Ayling doesn't escape heckles of "end the austerity" from one die-hard Labour voter as she moves through the centre of town, but Ukip obviously has high hopes in the constituency, which Labour has held since 1945.
In fact, according to a Lord Ashcroft poll last year, Ukip makes up 34 per cent of the vote, just 1 per cent behind Labour. For her part, Ms Ayling is clearly popular, she came within 700 votes of winning the seat for the Conservative party in 2010 before defecting to the anti-European Union party. "I might originally be from south London," says Ms Ayling, who has previously been recorded saying "send the lot back" in reference to immigrants. "But I've lived and worked around Grimsby for decades and we are quite literally at the end of the line up here, and people are suffering. We need to shake things up and get out of Europe."
Others in the town are puzzled by the rise of Ukip, especially because, unlike other areas of Lincolnshire there has been very little immigration; the last census recorded the population as 96 per cent white British. What the town is though, is old, working-class and poorly educated. The latest figures from the Core Cities think-tank also show that it is a youth employment black spot with 25 per cent of young people on benefits, and that its population is stagnating.
From the shuttered-up homes by the once bustling fish market to derelict harbour-side factories, politicians of all stripes admit privately that the east coast town alternates between being forgotten and taken for granted in Westminster.
It's a narrative that Ukip is pushing hard and one that the town's veteran Labour MP, Austin Mitchell, who is stepping down at this election, unwittingly reinforced by telling The Independent on Sunday that Labour would win the seat "even" if they selected a "raving alcoholic sex paedophile".
It was a poorly judged parting shot from an MP who says people in the town – and the east of England generally – are "pissed off" at the successive governments that have overseen the rise of a "new society based on low wages, unstable employment and poverty" – and it was seized upon by Ms Ayling. "It's insulting to the great people of Great Grimsby," she said. "And it's exactly the sort of 'take them for granted' attitude that is turning people away from the establishment parties".
Mr Mitchell is still popular in the constituency, but Ukip will be facing his successor, Melanie Onn, 35. She was selected from an all-female shortlist after working for the Labour Party in London and working locally as a trade union campaigner for the living wage.
She is clearly exasperated by her Labour colleague's comments, describing them as "awful". But she does admit that people on the doorstep tell her that they feel as if "they've been taken for granted by all parties". Her challenge is to convince Labour voters that she will address their issues.
Her biggest advantage is probably that she has a positive forward-looking outlook, focusing on hi-tech jobs and wind energy, while Ms Ayling looks back, wanting to bring the fishing industry "back from the ashes".
Ms Onn calls Ukip an "unusual phenomenon" and refuses, she says, to "pander" to it on immigration or fishing policy, but she knows she's up against a challenge in a town where there is a yearning for new opportunities. In many ways she's something of a technocrat, in stark contrast to the policy-light Ms Ayling who at a Question Time-style debate last week, asked what would happen "when renewable energy runs out" to much guffawing from the audience.
Though the gaffe may have brought national derision for Ms Ayling, she took it on the chin, maybe confident that this is a constituency where it's not policies that are most important, but being able to convince alienated, angry voters that you are the one on their side.
Join our new commenting forum
Join thought-provoking conversations, follow other Independent readers and see their replies