General Election 2015: Jim Murphy 'hung out to dry' after Westminster contradicts him over claims Scotland would be protected from further cuts under Labour
SNP leader Nicola Sturgeon seized on the confusion and said Labour in Scotland would be a 'branch office'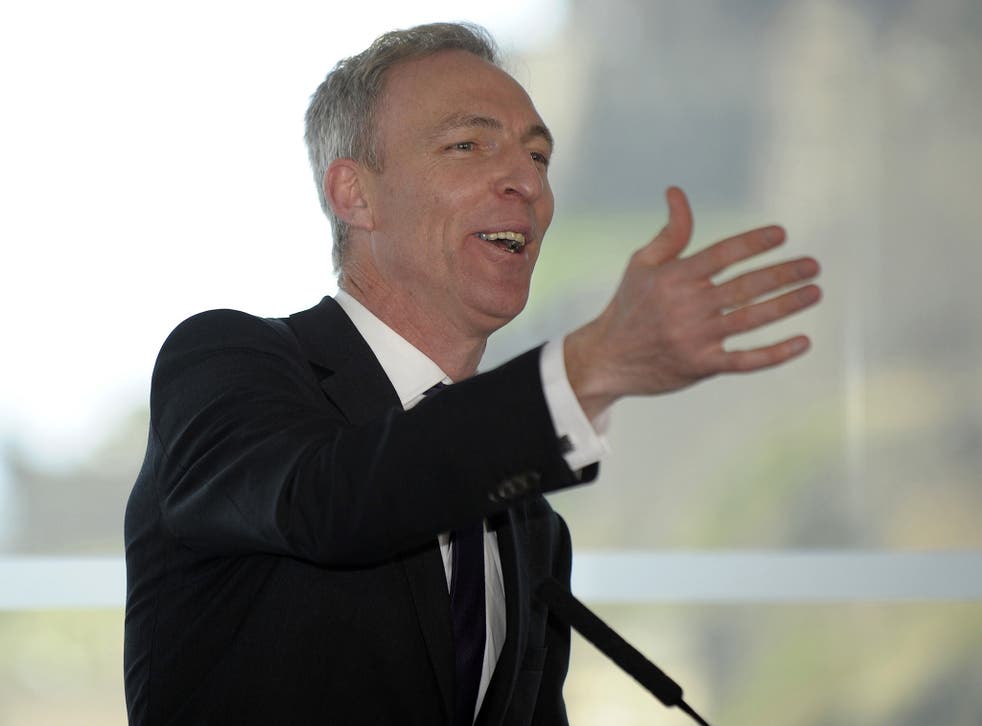 Jim Murphy's promise that a Labour government would protect Scotland from future spending cuts was contradicted by three of his senior colleagues on Monday, leading to claims that he had been "hung out to dry" by his party's Westminster leadership.
The Scottish Labour leader's pledge that further cuts in Scotland would not be necessary after 2016 were disowned by Ed Miliband, Ed Balls and Chuka Umunna on the day that the party launched its general election manifesto.
In pictures: Experts' predictions for the General Election - 11/04/15

Show all 10
The confusion was immediately seized upon by the SNP leader, Nicola Sturgeon, who said it proved that Labour in Scotland would "continue to be no more than a branch office" of its main Westminster operation if the party was elected next month.
In last week's Scottish leaders' debate on STV, Mr Murphy cited a report by the Institute for Fiscal Studies which said Labour could increase spending and still meet its fiscal targets, saying it had been "very clear" that further cuts in the future would not be necessary.
But on Monday Mr Balls confirmed that cuts in unprotected budgets during the next parliament would affect Scotland. "We will have cuts in our non-protected areas, outside health and education, as part of getting the deficit down…Those spending cuts are, of course, UK wide," he said.
Labour leader Ed Miliband later reiterated the point during a question and answer session at the party's manifesto launch, before Chuka Umunna put it even more bluntly. "The leader of the Scottish Labour Party will not be in charge of the UK budget," he said.
Reacting to their comments, Ms Sturgeon said: "The truth is out about Labour spending cuts. Jim Murphy's false claims in the TV debates have been rubbished by his own party bosses at Westminster, who have hung him out to dry.
"Labour would impose swingeing spending cuts on Scotland and the rest of the UK, carrying on with austerity where the Tories left off…It sweeps away Jim Murphy's pretence, and leaves him devoid of any credibility in this campaign."
Responding to the apparent contradiction, a Scottish Labour spokesperson said: "Jim Murphy and Ed Balls have always been very clear that we will balance the books in a fair way – through tax rises on the wealthiest few, making work pay to increase tax revenues, and making sensible savings.
"Jim has said this several times before and the Tories and Nationalists have reacted this way each time. They are doing it again because their own plans for fiscal austerity and for unfunded NHS spending are falling apart."
The SNP received another boost on Monday when a poll suggested it has almost doubled its lead over Labour in the general election race in Scotland. More than half of those questioned (52 per cent) said they would vote SNP, with only 24 per cent backing Labour, the TNS poll found.
Register for free to continue reading
Registration is a free and easy way to support our truly independent journalism
By registering, you will also enjoy limited access to Premium articles, exclusive newsletters, commenting, and virtual events with our leading journalists
Already have an account? sign in
Register for free to continue reading
Registration is a free and easy way to support our truly independent journalism
By registering, you will also enjoy limited access to Premium articles, exclusive newsletters, commenting, and virtual events with our leading journalists
Already have an account? sign in
Join our new commenting forum
Join thought-provoking conversations, follow other Independent readers and see their replies