General Election 2015: Meet the crop of first-time candidates hoping to claim seats in Westminster
Niel Kinnock's son, a former DPP and a woman inspired to run by the London riots of 2011 are among the high-flying hopefuls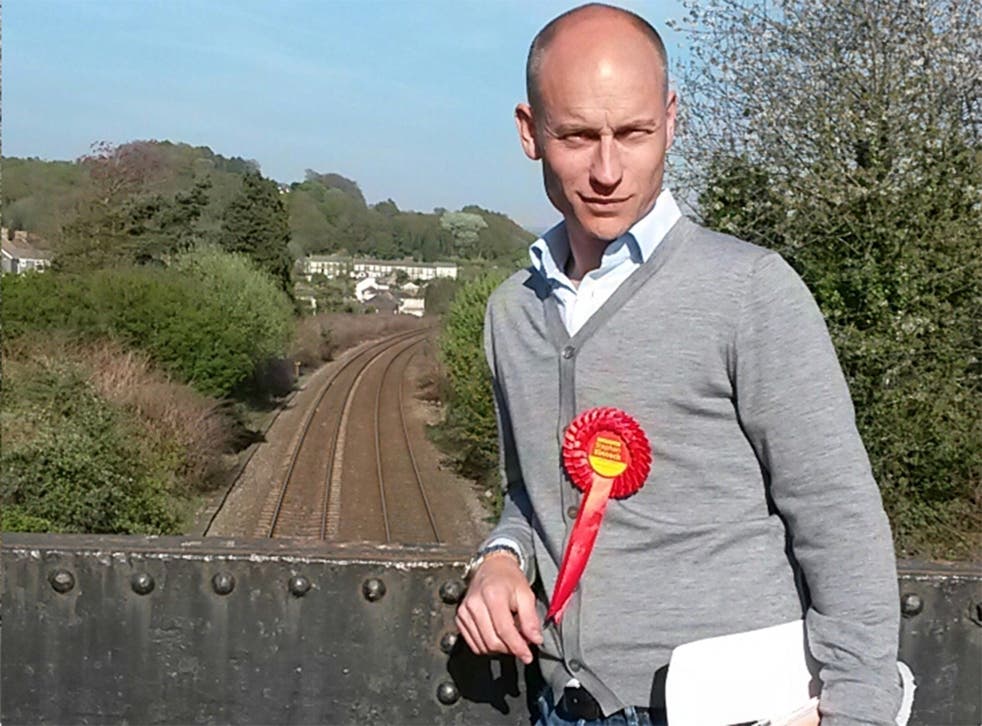 Stephen Kinnock (Lab)
The next Kinnock to occupy a Welsh constituency is set to be the former Labour leader's son Stephen, who is contesting Aberavon, where the party's vote is weighed rather than counted.
Kinnock junior has spent much of his career abroad, working variously for the European Parliament, the British Council and the World Economic Forum in Brussels, Russia, Sierra Leone and Switzerland. He can speak French, Spanish, Russian and Danish and is promising to learn Welsh.
Despite his famous father, the "red prince" is best known for another family member – his wife, Helle Thorning-Schmidt, who is the Danish Prime Minister.
Her experience could prove invaluable to Labour. Although her party came second at the last election, in terms of seats, she heads a minority government.
James Cleverly (Con)
A high-profile member of the London Assembly since 2008, he is the son of an English surveyor and a midwife mother from Sierra Leone.
He is set to take over in the Braintree seat vacated by Brooks Newmark, who resigned after sending explicit pictures to an undercover reporter. Mr Cleverly, 45, who has a background in online publishing, served as a Territorial Army major during the Iraq war.
During his time on the assembly, where he was Tory group leader, he was appointed the Mayor's youth ambassador by Boris Johnson, who is an admirer of his ability to produce results. He has chaired the capital's Waste and Recycling Board and its Fire and Emergency Planning Authority.
He was forced to apologise to the Liberal Democrat deputy leader, Simon Hughes, after calling him a "dick" who should "bugger off to Labour". Mr Cleverly conceded he had been a "bit childish".
Sir Keir Starmer (Lab)
The former Director of Public Prosecutions, who is standing in Holborn and St Pancras, is Labour's best-known new candidate.
Sir Keir, who was named after the Labour leader Keir Hardie, was a highly respected human rights lawyer before taking charge of the Crown Prosecution Service.
During his time in office he navigated several tricky cases, including the decisions to prosecute the Cabinet minister Chris Huhne for perverting the course of justice and not to prosecute the police officer Simon Harwood over the death of the newspaper seller Ian Tomlinson.
On stepping down as DPP, he announced he would head an inquiry for Labour into bolstering the rights of victims.
If Ed Miliband wins the election, Sir Keir looks certain to be fast-tracked into a legal post.
Heidi Allen (Con)
The Tory candidate for the South Cambridgeshire seat previously held by Andrew Lansley says she had not considered a parliamentary career until the London riots four years ago. Heidi Allen explains: "So worried was I that our country was in danger of total breakdown that I felt I had to do something."
Ms Allen, a Yorkshire-born businesswoman with an astrophysics degree, has for six years run a company that makes paint for motorcycles.
Last year she was embroiled in controversy after losing the Conservative nomination for the adjoining constituency. She later discovered that a mix-up meant she had won, but local Tories decided to stick with the candidate who had come second.
However, now apparently ensconced in a safe seat, she is being tipped by senior Conservatives for a spot on their front bench in the near future.
---
Layla Moran (Lib Dem)
It is no accident that Nick Clegg's party chose to launch its election campaign in the ultra-marginal constituency of Oxford West and Abingdon, which it lost by only 176 votes five years ago.
The Liberal Democrats' hopes of wresting it back lie with Layla Moran. A physics teacher by training, she works with an Oxford-based education company which supplies revision courses.
Her mother is a Christian Arab from Jerusalem and her father is a British European Union ambassador, and she has lived in countries including Ethiopia, Jamaica and Jordan.
Ms Moran is highly regarded by the Liberal Democrat leadership, which is conscious of her party's dismal record in getting women into the House of Commons.
Tasmina Ahmed-Sheikh (SNP)
She may have been an active member of the Conservative and Labour parties before switching allegiance, but Tasmina Ahmed-Sheikh is now one of the SNP's most prominent candidates.
The solicitor, who has also been a soap opera star in Pakistan, is contesting Ochil and South Perthshire, where Labour's 5,187 majority looks likely to be swept away by the Nationalist tide.
Ms Ahmed-Sheikh narrowly missed out on a European Parliament seat last year and was on the board of the Yes Scotland campaign during the independence referendum campaign. She is now the SNP's women's and equalities officer. A practising Muslim, her mother is half-Welsh and half-Czech, while her Indian-born father was elected in Tory colours as the first Asian councillor in Scotland.
Liz Saville Roberts (Plaid Cymru)
Barring disaster, a college lecturer from south-east London will become Plaid Cymru's first female MP. Liz Saville Roberts is standing in Dwyfor Meirionnydd, the Welsh Nationalists' safest seat, in succession to the party's leader in Westminster, Elfyn Llwyd.
She started learning Welsh when she moved to Aberystwyth as a teenage student to study languages and has lived in Wales ever since, serving for the past 11 years as a councillor.
Ms Saville Roberts hopes her background will help broaden Plaid's appeal from its traditional heartlands, saying she wants to reach out to those who are "Welsh by birth or by choice, Welsh-speaking or Welsh-learner or not".
Her imminent return to the city of her birth will ensure she is Plaid's second-best-known female politician after its leader, Leanne Wood.
In pictures: Experts' predictions for the General Election - 03/05/15

Show all 10
Register for free to continue reading
Registration is a free and easy way to support our truly independent journalism
By registering, you will also enjoy limited access to Premium articles, exclusive newsletters, commenting, and virtual events with our leading journalists
Already have an account? sign in
Register for free to continue reading
Registration is a free and easy way to support our truly independent journalism
By registering, you will also enjoy limited access to Premium articles, exclusive newsletters, commenting, and virtual events with our leading journalists
Already have an account? sign in
Join our new commenting forum
Join thought-provoking conversations, follow other Independent readers and see their replies