General Election 2015: Miliband gets his only chance to cross swords with Cameron on TV at the Leaders' debate
The Labour leader knows it offers him another crucial opportunity to persuade the public that he is a prime minister in waiting
Nigel Morris
Thursday 02 April 2015 11:35 Comments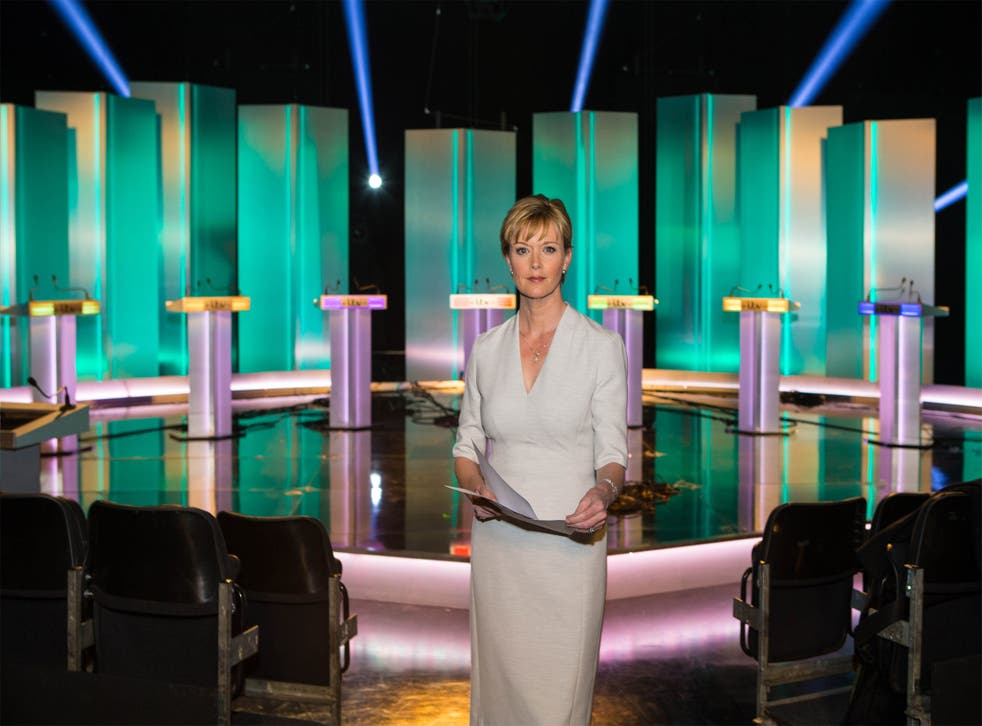 Ed Miliband will get his only chance to cross swords directly with David Cameron during the general election campaign as they appear in a seven-way live clash between Britain's political leaders.
The Labour leader has already spent many hours rehearsing for the ITV debate, knowing it offers him another crucial opportunity to persuade the public that he is a prime minister in waiting.
With the overwhelming majority of polls pointing to a hung parliament, the performance of the leaders of the smaller parties will come under intense scrutiny. So what's at stake for the participants?
David Cameron (Conservative)
Hopes: He cuts a prime ministerial figure – referring to his experience in world politics – and wins public sympathy as all the others take aim at him.
Fears: He loses his composure as the combined impact of his rivals' onslaught and jibes about his posh background leaves him a diminished figure.
Nick Clegg (Liberal Democrat)
Hopes: He is able to win plaudits for the Lib Dems' influence on Coalition policies as he sets out his "progressive centre" vision.
Fears: His voice is drowned out by the new kids on the political block.
Nigel Farage (Ukip)
Hopes: He touches a populist nerve, particularly on immigration and Europe.
Fears: Sustained criticism from the others leaves his party looking extreme, while Cameron wins some Ukip voters back to the Tories.
Natalie Bennett (Green Party)
Hopes: She uses her rare national platform to attract left-wing voters through her opposition to austerity.
Fears: A faltering performance intensifies questions about her leadership qualities.
Ed Miliband (Labour)
Hopes: He builds on last week's strong debate performance to boost his low standing with voters by getting the better of Cameron.
Fears: The SNP, Plaid and Green leaders attract left-leaning voters by accusing Labour of pursuing a watered-down austerity measures.
Nicola Sturgeon (SNP)
Hopes: She consolidates her position as Scotland's most popular politician by landing blows on Westminster's leaders.
Fears: A sceptical English audience is not as receptive to her message as Scots voters.
Leanne Wood (Plaid Cymru)
Hopes: She raises her profile across the UK and gives fresh impetus to her party's campaign in Wales by positioning Plaid to the left of Labour.
Fears: Her relative inexperience on a national stage shows as she struggles to project a distinctive message and ends up on the fringes of the debate.
The Independent has got together with May2015.com to produce a poll of polls that produces the most up-to-date data in as close to real time as possible.
Click the buttons below to explore how the main parties' fortunes have changed:
All data, polls and graphics are courtesy of May2015.com. Click through for daily analysis, in-depth features and all the data you need. (All historical data used is provided by UK Polling Report)
ITV Leaders' Debate: Who's in it?

Show all 6
Pictures courtesy of Getty Images
Register for free to continue reading
Registration is a free and easy way to support our truly independent journalism
By registering, you will also enjoy limited access to Premium articles, exclusive newsletters, commenting, and virtual events with our leading journalists
Already have an account? sign in
Join our new commenting forum
Join thought-provoking conversations, follow other Independent readers and see their replies