General Election 2015: Nigel Farage is heading for defeat, according to latest poll
Ukip leader, who has pledged to quit if he fails to win seat, is trailing two-points behind Tory candidate in his fight to be elected as MP for South Thanet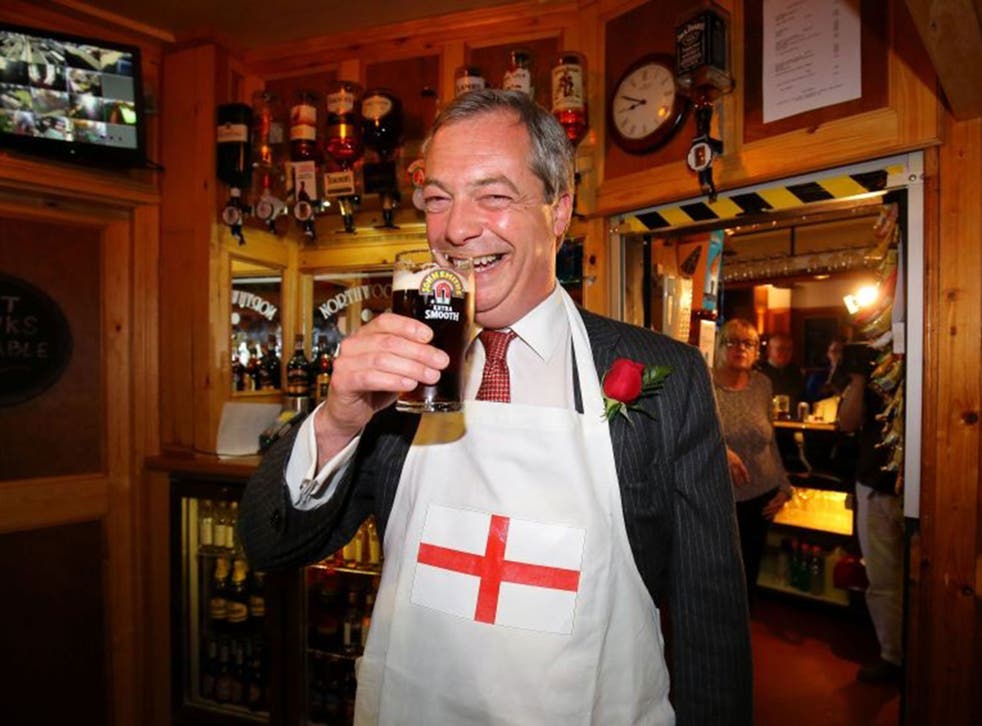 Nigel Farage is set to fail in his bid to become an MP, according to the latest constituency polling by Lord Ashcroft.
The Ukip leader trails two-points behind the Conservative candidate Craig Mackinlay for the Tory-held South Thanet constituency.
Mr Farage has pledged to quit as Ukip leader if he fails to win the seat.
Lord Ashcroft's polling data shows the Tories have increased their lead in the seat by one point from his last poll in November and with the Labour vote falling, it suggests Labour supporters will vote tactically to keep Mr Farage out.
However Mr Farage is ahead by two points before a weighting for turnout and 'don't know' answers are taken into account.
The data also shows that Ukip has made the most contact with voters in the constituency, suggesting he is the most likely to win over the undecided and apathetic voters over.
It is also worth remembering that Lord Ashcroft does not name candidates when asking the polling questions and a poll last week suggested he was on course to become an MP with a Survation poll giving him a 9 per cent lead.
Mr Farage announced in his memoir The Purple Revolution he would resign as party leader if he did not win a seat in the House of Commons. He said it would "frankly just not credible for [him] to continue to lead the party without a Westminster seat of [him] own."
Responding to Lord Ashcroft's latest South Thanet polling results, a Ukip spokesman said: "What this poll shows is that before re-weighting back to 2010, Nigel is ahead, even without being named as the candidate, which we know adds several points to the end result.
"It's no surprise that the methodology of this poll also predicts that Nick Clegg would lose his seat, as it doesn't name him as the candidate. Overall, we think the top line has been achieved via slightly suspect methods, but on the raw numbers, without being named, we're winning."
In pictures: Experts' predictions for the General Election - 26/04/15

Show all 10
---
The Independent has got together with May2015.com to produce a poll of polls that produces the most up-to-date data in as close to real time as is possible.
Click the buttons below to explore how the main parties' fortunes have changed:
All data, polls and graphics are courtesy of May2015.com. Click through for daily analysis, in-depth features and all the data you need. (All historical data used is provided by UK Polling Report)
Join our new commenting forum
Join thought-provoking conversations, follow other Independent readers and see their replies