General Election 2015: Is Nigel Farage losing his grip on South Thanet?
Ukip hopes his star status will carry him into Parliament, but if the latest poll commissioned by Lord Ashcroft is correct, the seat is slipping out of his hands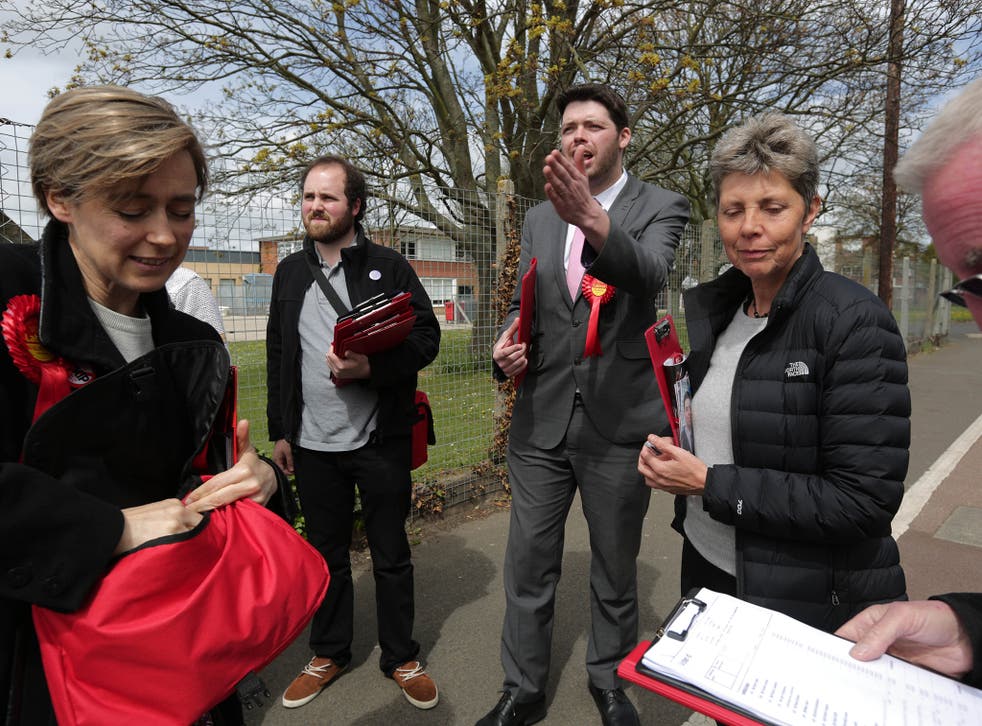 Nigel Farage believes that one of his party's strengths is that it can reach voters who do not care very much for politics and would not be inclined to vote at all were it not for Ukip. And George Keen, who is 22, is just the kind of supporter they could be proud to recruit.
"Nigel Farage, yeah. I mean I don't know very much about it, but from what I do know about him, I'd vote for him, because I'm a British man. He's all about getting the immigrants, is that right?"
The conversation took an unexpected turn, when George's 23-year-old partner, Jodie Hedges, exclaimed: "What! You're going to vote Ukip?" They had obviously talked about many things, but not this. She expounded: "I don't know much about it either, but I'd vote for Labour. I think Ukip's a bit racist."
---
Are you undecided about who to vote for on 7 May? Are you confused about what the parties stand for and what they are offering? Take this interactive quiz to help you decide who to vote for...
---
"Yes, it is a bit," George concurred.
"If you come to this country and you work for a living what's wrong with that?" she asked.
"Yes, it's alright if they want to work. But if you come to this country to sponge off people like us, we don't want you. People can come here to take advantage.
"Obviously, if I was needing a life-saving operation and the doctor was an immigrant, then fair play to him. I'm contradicting myself a bit here. I'd say the same thing about people who come from this country who don't want to work."
"What, if we have a child and that child grows up and doesn't work, we're going to throw him out of the country?" said Jodie.
"If he's my child, he's going to work," said George.
In pictures: The rise of Ukip

Show all 8
I could not help but feel that as this conversation progressed, on one of Ramsgate's busiest streets, that Ukip was slowly losing a voter, while the Labour vote, in this minuscule sample, was holding firm.
When Nigel Farage comes to South Thanet, whose MP he hopes to be by next Friday, he is likely to be mobbed. He is one of the few politicians who could not walk through Ramsgate unrecognised.
Ukip hopes his star status will carry him into Parliament, but if the latest poll commissioned by Lord Ashcroft is correct – and it is the most reliable guide we have – the seat is slipping out of his hands.
Farage's multiple roles as candidate, Ukip leader and working MEP, limit the time he can spend in the constituency. While his main rivals, the Conservative Craig Mackinlay and Labour's Will Scobie, are electioneering every day, Farage is absent for days at a time. His party does not have experienced volunteers to match the main parties.
The Independent caught up with Mr Mackinlay in Cliftonville, Margate, where he was doing what is called targeted canvassing. The Tories had a list of residents who they believed could be persuaded to vote for them, on the basis of previous telephone or door to door canvassing.
Not every encounter bore fruit. Mr Mackinlay spent a very long time locked in conversation with a former National Front voter who was planning to switch to UKIP, trying in vain to coax him to come further into the political mainstream – but it was, still, efficient use of a candidate's time.
Robert Brown, a 79 year old French polisher – French being a description of his trade, not his origins – has seen a lot since his boyhood in Bermondsey. His wife is interested in Ukip, but he thinks that Farage is going to lose. "I don't know why I think that: it's just a feeling," he said.
There were volunteers at work in the main Ukip office, in Ramsgate town centre, including Sarah White, who left the BBC to join Ukip earlier this year. "Sorry, we're not doing anything for the media today," she said.
Farage's other vulnerability is that while he is a star to some, he provokes fierce opposition. The Green candidate in South Thanet, Ian Driver, a keen advocate of the legalisation of cannabis, has even urged Green supporters to vote for Mackinlay and his Tory campaign to stop Farage.
Lord Ashcroft's poll suggested that Labour supporters are also thinking of voting tactically, though Mr Scobie is adamant that Labour is taking at least as many votes from the Conservatives here as it is losing to them.
And Nigel Farage's celebrity has its limits. In the street outside the Ukip office, a young woman was resting on the bench. She is 18, she has a vote, she lives in the constituency and went to school in it. What did she think of Nigel Farage?
"Oh, no, sorry, I don't know who he is."
Join our new commenting forum
Join thought-provoking conversations, follow other Independent readers and see their replies