General Election 2015: No income tax, national insurance or VAT rises for the next five years under a Tory government, pledges Cameron
But economists warn the 'five-year-lock' could restrict the Treasury's room for manoeuvre in the event of any unforeseen economic emergency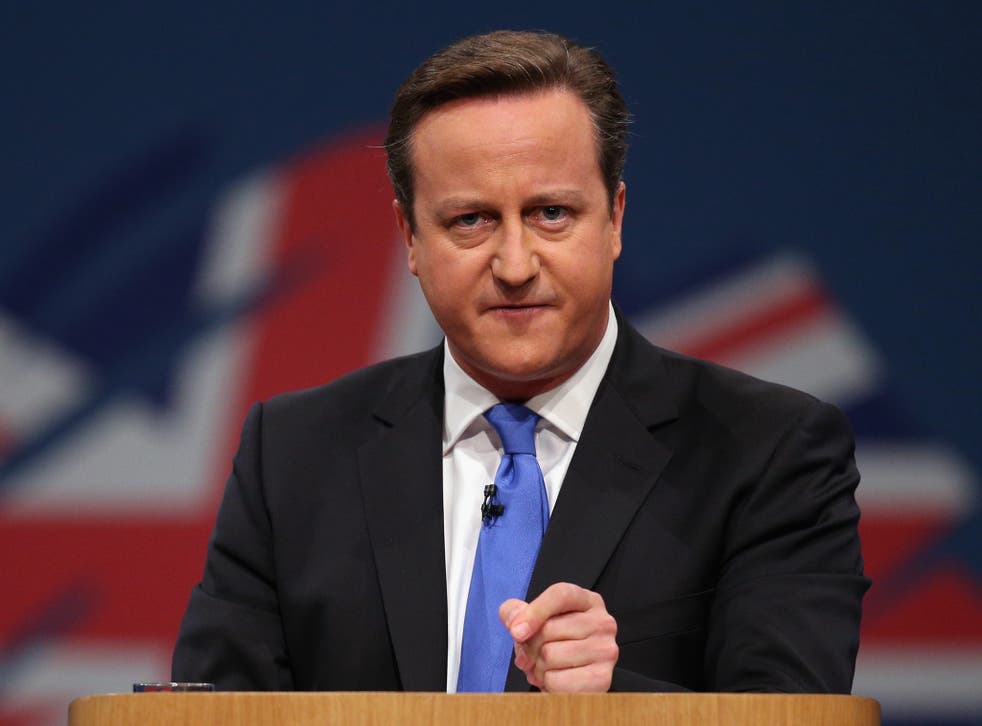 There will be no income tax, national insurance or VAT rises for the next five years under a Tory government, David Cameron will promise as he attempts to generate a final surge of campaigning momentum before the general election.
The so-called "five-year-tax lock" will be enshrined in law within the first 100 days of a Conservative term. The highly unusual announcement in what is thought to be one of the party's final "big package" offers voters before 7 May.
"We know it's your money, not Government money. You've worked for it, you've earned it, you should be able to keep it," he will say.
The speech in the West Midlands will see Mr Cameron attempt to clearly carve the Conservative's position as the party of low taxes.
But economists warn the five-year-lock could restrict the Treasury's room for manoeuvre in the event of any unforeseen economic emergency. If, for instance, Chancellor wanted to break the commitment before May 2020 they would have to remove the law from the statute books. Labour said the announcement was a "desperate last minute gimmick".
Mr Cameron will also highlight manifesto policies of raising personal allowance to £12,500 over the next parliament, lifting the 40p tax threshold to £50,000, ensuring no-one working 30 hours on the minimum wage pays income tax, and taking estates worth up to £1 million out of inheritance tax.
---
Are you undecided about who to vote for on 7 May? Are you confused about what the parties stand for and what they are offering? Take this interactive quiz to help you decide who to vote for...
---
"Beyond the plain facts, it also comes down to gut instinct. When you're standing in the polling booth, ask yourself: on the things that matter in your life, who do you really trust?," he will say.
Ed Miliband meanwhile will attempt to shift the debate onto living standards with the promise that a Labour government will lift tax credits by at least inflation every year in the next parliament. He will say that the Tories plans for £12bn of welfare cuts would mean a £3.8 billion raid on tax credits.
Speaking in central London he will warn that family budgets are "at risk" from a second Tory-led government. "No government led by me as prime minister will cut the tax credits that working people rely on, while giving tax breaks to the richest. Instead, a Labour government will raise them at least in line with inflation in every Budget."
---
The Independent has got together with May2015.com to produce a poll of polls that produces the most up-to-date data in as close to real time as is possible.
Click the buttons below to explore how the main parties' fortunes have changed:
All data, polls and graphics are courtesy of May2015.com. Click through for daily analysis, in-depth features and all the data you need. (All historical data used is provided by UK Polling Report)
Register for free to continue reading
Registration is a free and easy way to support our truly independent journalism
By registering, you will also enjoy limited access to Premium articles, exclusive newsletters, commenting, and virtual events with our leading journalists
Already have an account? sign in
Register for free to continue reading
Registration is a free and easy way to support our truly independent journalism
By registering, you will also enjoy limited access to Premium articles, exclusive newsletters, commenting, and virtual events with our leading journalists
Already have an account? sign in
Join our new commenting forum
Join thought-provoking conversations, follow other Independent readers and see their replies