UK general election: Is it illegal to take a selfie in a voting booth – and why is the TV coverage so boring?
Are selfies banned? Can I vote while drunk? What will Nigel Farage do on polling day? All the important questions answered with our helpful guide
Matt Dathan
,
Katerina Kravtsova
Thursday 07 May 2015 11:25 Comments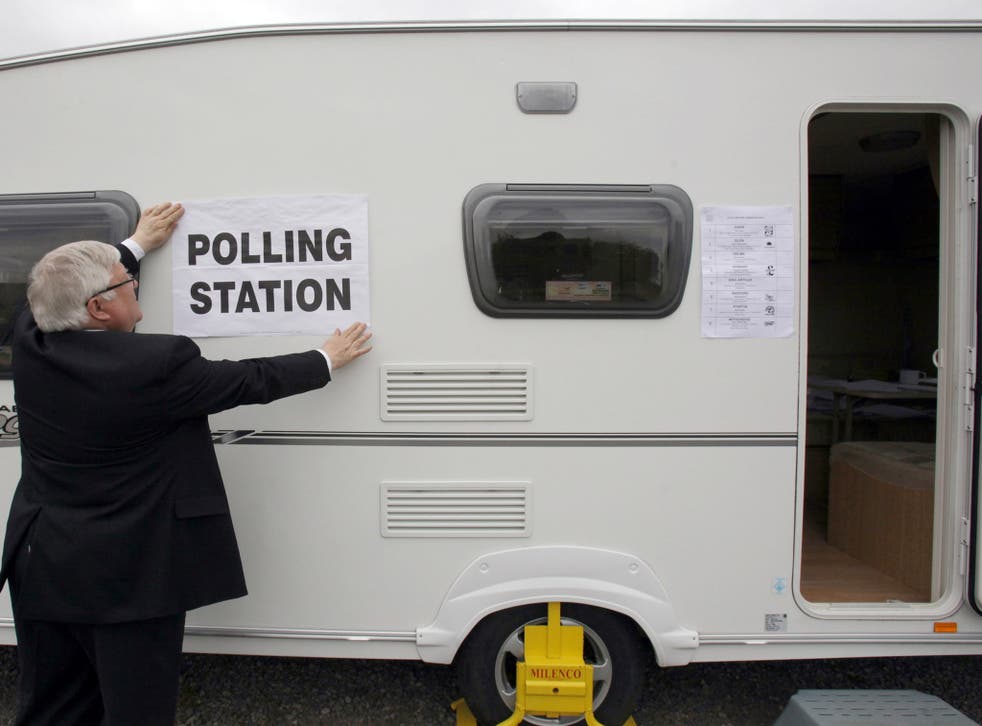 How we vote in the UK has not changed very much over the years, but new technology and social trends, such as Twitter, selfies and 24-hour rolling TV coverage has triggered many challenges to our archaic system.
To overcome the obstacles and to answer some of the more mysterious questions of polling day, read our guide to get you through the day.
Is it illegal to take a selfie in the voting booth?
Technically there is no law banning selfies and photos inside a polling stations, but you can breach the law if you - even accidentally - reveal how someone else votes.
The punishment can be tough, with voters at the last year's European elections being warned that they could face a fine of £5,000 or six months in prison. Revealing a ballot paper's unique identification number is also against the rules. So it's safer to follow the recommendation of the Electoral Commission to take pictures outside the polling station.
Is the Queen going to vote?
The law does not ban the Queen from voting but she and the royal family don't vote to keep the political neutrality.
Why is the TV coverage so boring?
Radio and TV stations have to restrict coverage on polling day to factual accounts.
However the same rules do not apply to social media sites such as Twitter, Facebook and email and political parties are planning to bomard millions of people on these platforms to maximise their vote.
So don't switch on your TV to help you decide who to vote for - use our helpful guide instead.
Why has the entire election campaign been so boring?
Some believe that it is because the election campaign itself has been tedious. 51 per cent of people polled by YouGov in April said they found the election campaign to be boring.
Headlines of some foreign newspapers and websites dubbed the May 7 election as "the end of the UK's boring election campaign." Even Ed Miliband said last week that he had agreed for an interview with the comedian Russell Brand to make the election campaign more interesting.
Is Nigel Farage going to go to the pub?
It is very likely he will fit in a pint or two on polling day, after months of tiresome campaigning. But he will be feeling the pressure after pledging to stand down as Ukip leader if he fails to become an MP and will want to make sure he is as fresh as possible for the count in the early hours of Friday, when he will be the centre of attention.
If he succeeds, expect him to visit as many pubs as he can set his eyes on throughout Friday, emulating last year when he celebrated his party's triumph in the elections to the European Parliament at at the Westminster Arms pub in London.
How to find out where to vote?
When registering to vote, you must have been assigned a polling station. A polling card that you should have received by post from your local election office also says where your polling station is located.
If you don't have the card you can check the location of your polling station at About My Vote website by entering your postcode.
You can also contact your council to double-check where your polling station is. Polling stations are usually organised in public buildings, such as libraries, schools and churches.
If you can't go to the polling station in person due to a medical or any other emergency reason, you can apply to vote by proxy vote by 5pm on polling day. Application forms can be found at About My Vote website.
What should first-time voters do?
First turn up to your local polling station between 7am and 10 am. Tell your name and address to the staff there and they will give you a ballot paper.
After that go to the polling booth and read the instructions on the ballot. It usually says to place a cross against the name of the candidate that you've chosen.
Other marks, such as a tick, are usually acceptable, but no other marks must be put on other parts of the ballot or your voice will not be counted. Fold your ballot paper in half and put is in the ballot box.
Are voters allowed to wear religious clothing that covers their face?
Yes. Polling station staff are on the lookout for people who are trying to vote more than once by hiding their face or pretending to be someone else on the electoral register, but there is no requirement for voters to show their face.
Rob Connelly, head of electoral services in Birmingham City Councill, said: "If you can't see someone's face we can ask them the statutory questions - things like their name and address. We wouldn't stop someone voting if they're wearing a hoodie or a burka."
Is it legal to be drunk while voting?
Yes. Polling station staff can eject voters who are being disruptive but cannot refuse a voters imply because they are drunk or under the influence of drugs.
What to do if you still don't know who to vote for?
Don't panic and take a look at our guide on what all major parties stand for on major issues or play our interactive quiz to find out what party would be the best choice for you.
---
The Independent has got together with May2015.com to produce a poll of polls that produces the most up-to-date data in as close to real time as is possible.
Click the buttons below to explore how the main parties' fortunes have changed:
All data, polls and graphics are courtesy of May2015.com. Click through for daily analysis, in-depth features and all the data you need. (All historical data used is provided by UK Polling Report)
Register for free to continue reading
Registration is a free and easy way to support our truly independent journalism
By registering, you will also enjoy limited access to Premium articles, exclusive newsletters, commenting, and virtual events with our leading journalists
Already have an account? sign in
Join our new commenting forum
Join thought-provoking conversations, follow other Independent readers and see their replies