Does the Green Party really want to scrap the Grand National?
Greens leader Natalie Bennett also spoke about a 60p tax rate for high earners
Andy McSmith
Sunday 12 April 2015 13:13 Comments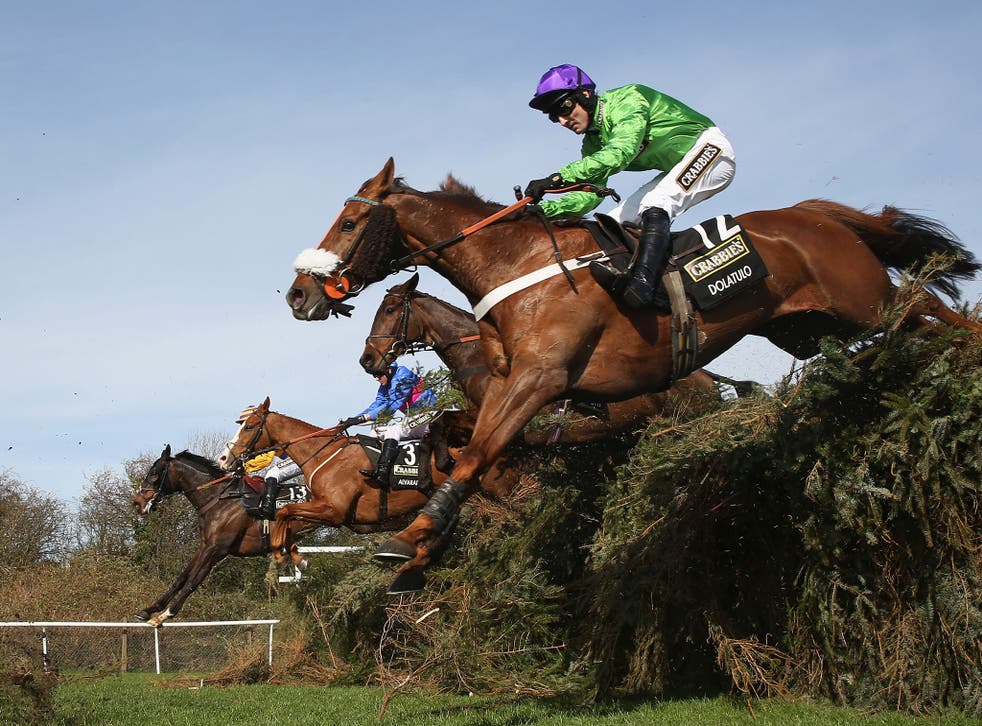 Yesterday's Grand National could be the last ever, in the unlikely event that the nation elects a Green Party government next month.
Natalie Bennett – the Australian-born former journalist who would be Prime Minister after a Green landslide – announced yesterday that the party is conducting a "complete review" of horse and dog racing – and pointedly did not rule out the possibility that they will opt for a complete ban on animal races.
The Grand National, one of the nation's favourite sporting events, was watched on television by 8.5 million people in 2014. Yesterday's viewing figures have been published yet, but are likely to be roughly the same.
But the event was marred this time by the death of the racehorse, Seedling, who fell at the second to last fence, and was apparently killed instantly. It was the first fatality at the Grand National since 2012, when a horse had to be put down after a fall.
Grand National 2015 in pictures

Show all 8
Asked several times by the BBC's Andrew Marr whether the Greens proposed to ban the Grand National, Ms Bennett said: "I can give you an exclusive preview of our manifesto which says we want a complete review of all horse and greyhound racing."
She added: "There are clearly animal protection issues there which need to be addressed."
Natalie Bennett's performance as party leader during the election campaign has been criticised, particularly because of the notorious "brain freeze" when she was questioned on radio about party policy, and the threat to the Grand National is likely to be added to the list of her alleged gaffes.
However, it could make political sense at the time when the Greens are seeing their support ebbing away, because it will galvanise the minority of animal lovers who consider that forcing animals to race for human entertainment is cruel.
The issue overshadowed what was meant to be the main Green announcement today. Ms Bennett went on the Andrew Marr programme to trial the Green's new policy of a 60p tax rate for high earners. "Some people are taking too much out of our society, they need to pay back," she said.
The Greens have calculated that the tax would raise £2 billion a year, and they believe that it would be a disincentive to companies "paying excessively high salaries".
Register for free to continue reading
Registration is a free and easy way to support our truly independent journalism
By registering, you will also enjoy limited access to Premium articles, exclusive newsletters, commenting, and virtual events with our leading journalists
Already have an account? sign in
Join our new commenting forum
Join thought-provoking conversations, follow other Independent readers and see their replies