General Election 2015: Tories hunt for a more positive message in last-minute manifesto rewrites
Exclusive: Drafts of the manifesto were still being rewritten over the Easter weekend and a finalised version has yet to be signed off by Cameron
Oliver Wright
Tuesday 07 April 2015 06:44 Comments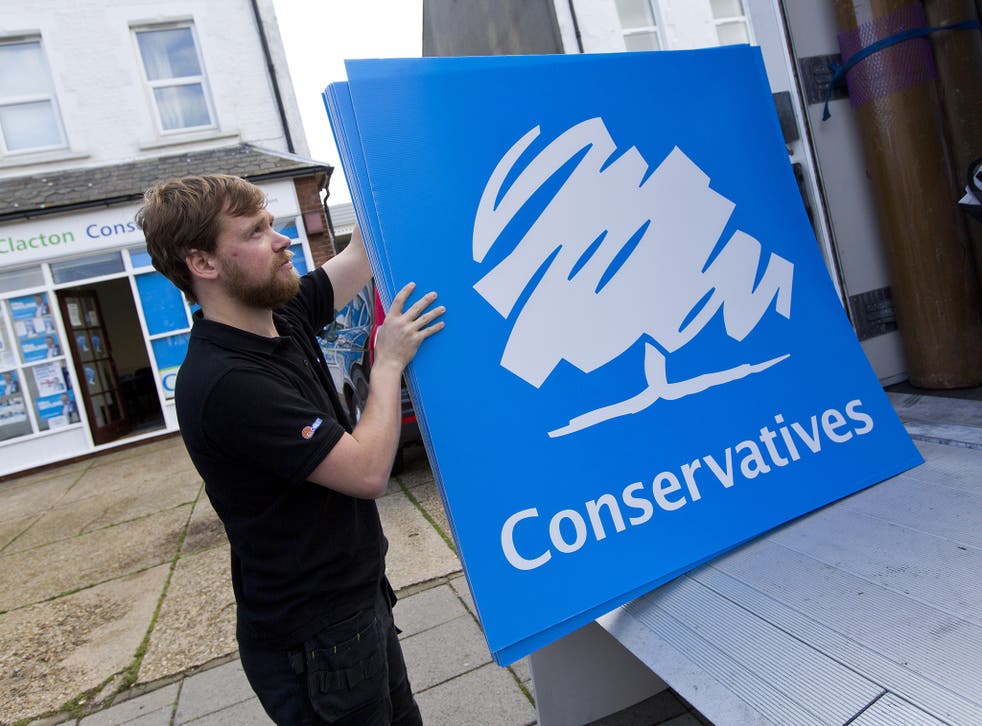 The Conservatives have yet to finalise their manifesto less than a week before it is due to be launched, amid concern among some Tory MPs that the party is not putting forward a positive enough message to the electorate.
The Independent understands that drafts of the document were still being rewritten over the Easter weekend and that a finalised version has yet to be signed off by David Cameron. One source suggested that, even at this late stage, Tory strategists were casting around for new "positive and eye-catching" policy pledges to include.
However other people in involved in the process denied this and said it was a question of "tinkering with the language" to make the Conservative message more accessible and appealing.
The last-minute alterations come as some Tory MPs have privately questioned the strategy of the Conservative election chief Lynton Crosby to make economic competence the cornerstone of the party's attempt to get re-elected. They fear that the constant attacks on Labour and the lack of a positive vision for Britain under a future Conservative government is putting off potential voters.
One asked: "Where are the sunny uplands? It is all very well attacking Ed Miliband and warning that he will wreck the economy but we need to give a positive reason for people to vote for us as well."
This was echoed by another senior Conservative MP who said: "We have got a problem with the Crosbyisation of our campaign.
In pictures: Battle Buses

Show all 5
"It is all about narrow political advantage and tactics. He does not understand the politics of passion and belief and that is demotivating.
"If I have one particular problem it is the failure to adjust from the language of austerity to the language of hope.
"David has got himself trapped by the campaign that Crosby devised. We should have known by now what was in the manifesto because it should be the culmination of an intellectual journey. The fact that it is still being worked on tells you all you need to know. If it is a list of surprises it is just going to cause us more problems."
While Tory MPs are reluctant to criticise the tone of the campaign in public – some have appeared to come quite close. In an article for the Tory website Conservative Home yesterday Nadhim Zahawi, a member of the party's policy board, appeared tacitly to criticise the campaign's lack of vision.
"In this campaign our message to the electorate is, 'Stick with us and we'll finish the job'," he wrote.
"It's a good opening line but we also need to say why we want to finish the job: to create work for all who want it, a better life for our children and security for families."
When contacted by The Independent Mr Zahawi insisted he was not in any way being disloyal and said he was merely repeating what David Cameron had told Conservative MPs himself.
But another senior backbencher was blunt about the failure so far to articulate that message effectively: "I think we can all agree that we would like to have a clearer, more compelling vision and so far we have failed to set the world alight."
However he added: "Personally I don't think manifestos make much difference. If you haven't persuaded people by now you're not really going to persuade them so close to an election."
The MP added they did not really see it as a criticism of Lynton Crosby, rather of the strategies of both main parties to direct their message to their core vote.
"It's not really inspiring politics," they added.
At the start of last month The Spectator reported that Mr Cameron had rejected a first draft of the manifesto prepared by the Conservative MP Jo Johnson and the No 10 policy unit. He is said to have called for a less "wonkish" policy document with a crisper, more political style and suggested there needed to be "a bit of something you wouldn't expect in it".
The Conservatives are expected to launch their manifesto at the start of next week.
A Tory source dismissed criticism of the campaign. "There is nothing more optimistic than a job, a home of your own, dignity and security in retirement and a great education for your children," they said. "These are all core elements of the offer we are putting to voters."
The Independent has got together with May2015.com to produce a poll of polls that produces the most up-to-date data in as close to real time as possible.
Click the buttons below to explore how the main parties' fortunes have changed:
All data, polls and graphics are courtesy of May2015.com. Click through for daily analysis, in-depth features and all the data you need. (All historical data used is provided by UK Polling Report)
Register for free to continue reading
Registration is a free and easy way to support our truly independent journalism
By registering, you will also enjoy limited access to Premium articles, exclusive newsletters, commenting, and virtual events with our leading journalists
Already have an account? sign in
Join our new commenting forum
Join thought-provoking conversations, follow other Independent readers and see their replies