General Election 2015: UK will be 'run for the wealthy and powerful' if Tories retain power, Labour warns
Labour's American strategist David Axelrod discloses how the party plans to limit the damage of Tory claims about a deal between Labour and the SNP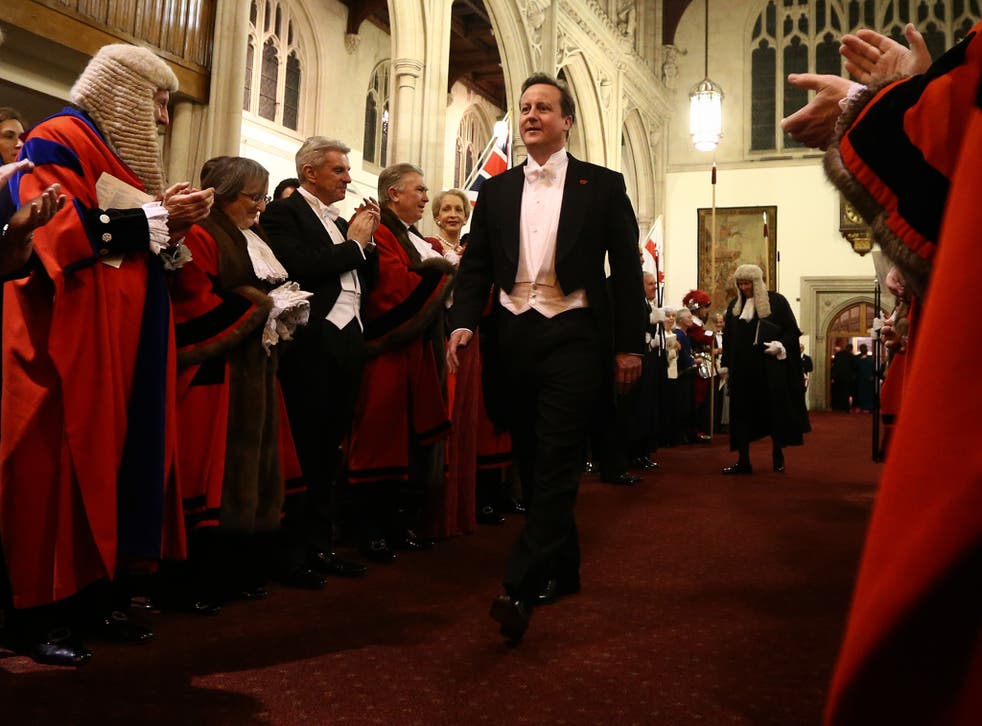 Ed Miliband will try to turn the tables on David Cameron in the final days of the election campaign by denying the UK would be "run for Scotland" under Labour and claiming it would be "run for the wealthy and powerful" if the Conservatives retain power.
In an interview with The Independent, David Axelrod, the American strategist who helped Barack Obama win two presidential elections and is now advising Mr Miliband, disclosed how Labour plans to limit the damage of Tory claims about a post-election deal between Labour and the Scottish National Party.
"The question is: who is this country going to be run for?" Mr Axelrod said. "Cameron is absolutely right about the question. But it is not a question of whether the country is going to be run for Scotland. It is a question of whether the country is going to be run for the wealthy and powerful interests, who have thrived and prospered under Tory policies while everyday working people have struggled just to keep up."
Mr Axelrod, a 60-year-old former Chicago Tribune journalist, is a veteran of more than 150 local, state and national election campaigns. He was speaking at Labour's Westminster HQ in his only British media interview during a week-long visit to London in which he helped devise the tougher "no deals with the SNP" line Mr Miliband adopted during the BBC's Question Time programme on Thursday.
---
Are you undecided about who to vote for on 7 May? Are you confused about what the parties stand for and what they are offering? Take this interactive quiz to help you decide who to vote for...
---
According to Mr Axelrod, Mr Cameron is playing the SNP card against Labour because it is "a shiny object of distraction" from the real choice at the election. He explained: "They [the Tories] have been reduced to this strategy. They are hoping the spectre of the SNP and anti-Scotland resentment will be enough to shrink the Ukip vote in key marginals to allow them to win."
Conceding that the Tories' move could harm Labour, he said: "I think that is maybe the best strategy left to them, and to a desperate man. It can have some impact, but ultimately it cannot erase the record of the last five years and the reality that the next five years would be more of the same and accelerated."
His advice to Labour for the final lap is to "keep the focus on the choice." He went on: "There is a fundamental difference between the two parties and candidates. Miliband believes the measure of the strength of an economy and a country is whether working people can get ahead, and Cameron believes if you give big tax breaks to the wealthy and cut government to its irreducible core, including services like the NHS, then everyone will prosper. That experiment has been tried for five years and been found wanting. That is why he is eager to deflect attention."
Perhaps surprisingly, Mr Axelrod will not remain in London until Thursday's election but is heading back to Chicago, where he founded the Institute of Politics at Chicago University. "It really does not matter where I sit in order to offer advice," he insisted. He has made "five or six visits" to London since his appointment a year ago but keeps in regular contact via emails and conference calls. The arrangement raised some Labour eyebrows, especially when it was reported that Mr Axelrod's firm would be paid £300,000. "I don't know where that figure came from," he said. Labour's official line is that he will receive "a six-figure sum."
Some Labour sceptics doubt the skills which helped Mr Obama win translate across the pond. Mr Axelrod admitted there are big differences: election races in his homeland are much longer; the absence of paid-for TV advertising in the UK means parties must get their message an "aggressive news media—a minefield you have to negotiate" and Britain now has a multi-party system.
General election 2015: The worst gaffes and controversies

Show all 36
But he pointed to some parallels: Ralph Nader, the Green candidate, helped to stop Al Gore beating George Bush in the 2000 presidential election. Mr Axelrod said that progressives who voted for Mr Nader got the opposite of what they wanted with the Iraq War. He urged UK voters tempted by the Greens to think again, as their 5-6 per cent of the vote could deny Labour victory in some marginal seats.
Playing down his own importance, Mr Axelrod said: "People in my line of work tend to get mythologised. Either your candidate has it or he doesn't. Either they believe things, or they don't. People are smart enough to figure it out. My philosophy is to get to the core of the candidate, what they stand for, and amplify that."
He said the Tories badly underestimated Mr Miliband because they believed the "cartoon character" drawn of him. "The reason Ed is in the race is his fundamental convictions about how the country should work and his sense of fairness. My job is just to help translate that into words and strategies," he said.
His relationship with the US President, a friend for 20 years, was different to his one with Mr Miliband because he knew Mr Obama well before working for him. But he sees some similarities – notably how the two men grew in stature under the pressure of their first major election. "I did not know Ed well. But now I feel the same sense of excitement. He has had his tests, his ups and downs and in the last five years. But when the pressure came and the campaign started we saw him respond with the same kind of grace and strength [as Mr Obama]," he said.
The man called "Axe" by some Democrat and Labour colleagues believes elections are decided mainly by the national message or "air war" . But he said the "ground war", in which Labour has more troops than the Tories, could prove crucial in the final few days of the campaign in marginal seats. The upbeat mood in Labour's war room smells of victory to him.
His most important piece of advice to Mr Miliband? After that bacon sandwich moment, Mr Axelrod smiled: "When you are out for lunch in public, order egg salad."
Join our new commenting forum
Join thought-provoking conversations, follow other Independent readers and see their replies