General Election 2015: Ukip candidate faces sack after describing Islam as an 'evil cult'
Stephen Latham, who is fighting a seat in the Black Country, made the remarks on Facebook but says he cannot recall writing the post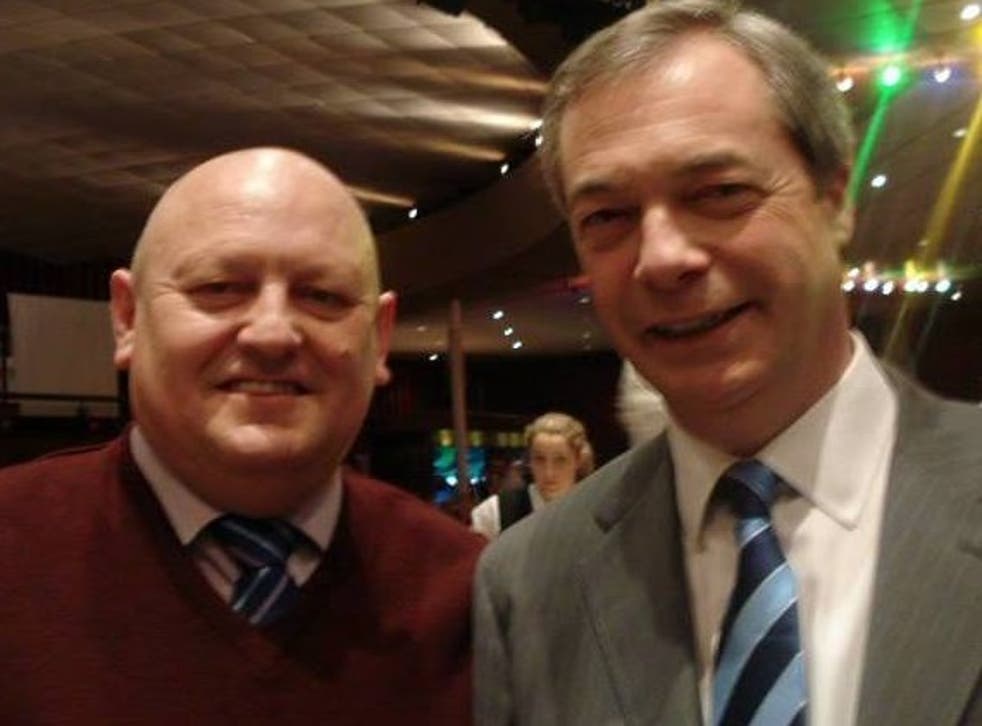 A Ukip candidate standing for Parliament faces being sacked by the party after describing Islam as an "evil cult".
Stephen Latham, who is fighting the West Bromwich East seat, made the remarks in a Facebook post and linked to an old article about claims the Labour party had been infiltrated by a fundamentalist Muslim group.
In the post he wrote: "So the Muslims have infiltrated the Labour party. What a surprise. Who would have guessed such a thing was possible? The Labour Party of Diane Abbott and Harriet Harman infiltrated by the evil cult of Islam. Wow."
He was referring to an article from 2010 about a then Labour minister claiming his party had been infiltrated by the fundamentalist Muslim group – the Islamic Forum of Europe – that believes in sharia law.
Last night Mr Latham apologised for the remarks and claimed he was criticising extremists and not Muslims in general. But he added that he did not remember writing the post.
"I wouldn't have meant it about Islam itself. It would have been about the people causing problems," he told the Express & Star.
"It's just the extremists. And there are extremists in all faiths. All I can do is apologise. I meant no disrespect."
A Ukip spokesman said the party was conducting an internal investigation and Mr Latham could be sacked. But with just three weeks to go until the General Election, it would be too late to replace him with another candidate as nominations closed on April 9.
Sandwell Council's Labour leader Darren Cooper condemned the remarks, saying: "This is an outrageous statement to make about someone else's religion. I call on Nigel Farage to suspend Steve Latham as a Parliamentary candidate."
The Black Country is a key area for Ukip, with the party having gained a string of councillors in Dudley, Wolverhampton, Sandwell and Walsall last year.
Dudley North is a key Ukip target seat at the election, where the party is hoping to topple Labour MP Ian Austin.
General election 2015: The worst gaffes and controversies

Show all 36
---
The Independent has got together with May2015.com to produce a poll of polls that produces the most up-to-date data in as close to real time as is possible.
Click the buttons below to explore how the main parties' fortunes have changed:
All data, polls and graphics are courtesy of May2015.com. Click through for daily analysis, in-depth features and all the data you need. (All historical data used is provided by UK Polling Report)
Join our new commenting forum
Join thought-provoking conversations, follow other Independent readers and see their replies