General Election 2015: Voters 'would not know what they were voting for' if they opted for Labour's spending plans, according to IFS chief
Damning comments by Paul Johnson undermines Labour's manifesto launch as he criticises party for lack of detail over spending cuts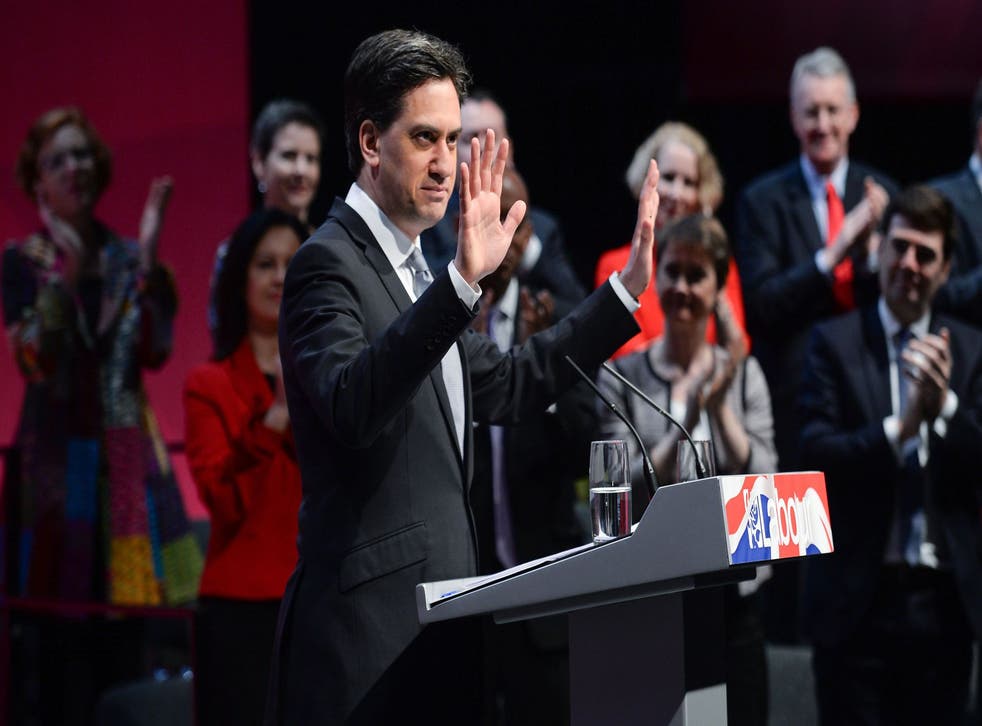 Voters are being left in the dark over Labour's spending plans, according to the respected Institute for Fiscal Studies think tank.
Minutes after Ed Miliband unveiled Labour's manifesto, Paul Johnson said voters "would not know what they were voting for" if they opted for his party due to their failure to spell out in detail how it planned to clear the current deficit.
The manifesto, launched earlier today, commits a Labour government to eliminate the deficit "as soon as possible" in the next Parliament, but definitely before 2020.
Mr Johnson said this gave the party a significant degree of flexibility over their spending plans but clouded their plans for cuts in mystery.
"We don't really have much in the way of spending plans. I think that's part of the problem. The Labour party have repeated what they said over the last several months which is that they want to get to current budget balance as soon as they can.
"It really matters how soon that is – if they want to get there within three years, which is sort of what they might be thought to have signed up to in the fiscal responsibility charter earlier this year – that's a really significant amount of spending cuts or tax rises over the next three years.
"If they are happy to wait until the end of the parliament, which is also sort of consistent with what they signed up to, then actually we don't need any spending cuts over the next five years. Which one of those paths we are on really, really matters. We have no additional clarity today as to whether we would be signing up to significant spending cuts or tax rises, or not.
"It gives them an enormous amount of flexibility; it allows them to say well we would be cutting very little, but also that we would be cutting. But it really makes a big difference, there's a huge difference between £18bn of cuts over the next three years and no cuts. Literally we would not know what we were voting for if we were going to vote for Labour."
General election 2015: The worst gaffes and controversies

Show all 36
Rival parties reacted with predictable comments, with Nick Clegg dismissing the Labour manifesto as "as "not worth the paper it is written on" and David Cameron describing it as a "con".
Mr Clegg said: "The Labour Party saying they have no plans for additional borrowing is like an alcoholic who consumes a bottle of vodka every day, saying they have no plans to drink more vodka.
"It's a dangerous addiction and the Labour Party have no plan and no date by which to clear the decks, wipe the slate clean and deal with the deficit."
Meanwhile SNP leader Nicola Sturgeon said the manifesto proved there would be more cuts in Scotland if Labour won power.
"Labour has admitted today that if there is a Labour government there will be more cuts in Scotland.
"Ed Balls has said that, in direct contradiction to what Jim Murphy has been trying to say over the past week.
"I think that is the wrong choice. Yes, we need to get the deficit down, but we need to do that in a way and at a pace that allows us to invest in infrastructure, in skills and innovation, in things that get the economy growing.
"We need to invest in protecting our public services and we need to have policies that drive people out of poverty, not drive them deeper into poverty.
"There is a very clear choice at this election: you can have more austerity with Labour, the Tories or the Liberals, or you can have a clear alternative to austerity with the SNP."
The Independent has got together with May2015.com to produce a poll of polls that produces the most up-to-date data in as close to real time as possible.
Click the buttons below to explore how the main parties' fortunes have changed:
All data, polls and graphics are courtesy of May2015.com. Click through for daily analysis, in-depth features and all the data you need. (All historical data used is provided by UK Polling Report)
Join our new commenting forum
Join thought-provoking conversations, follow other Independent readers and see their replies