General Election TV debate: The real winner? Jeremy Paxman
Sky News' Kay Burley however faced a backlash over her handling of the section of the debate where the leaders faced questions from a studio audience
Nigel Morris
Friday 27 March 2015 21:47 Comments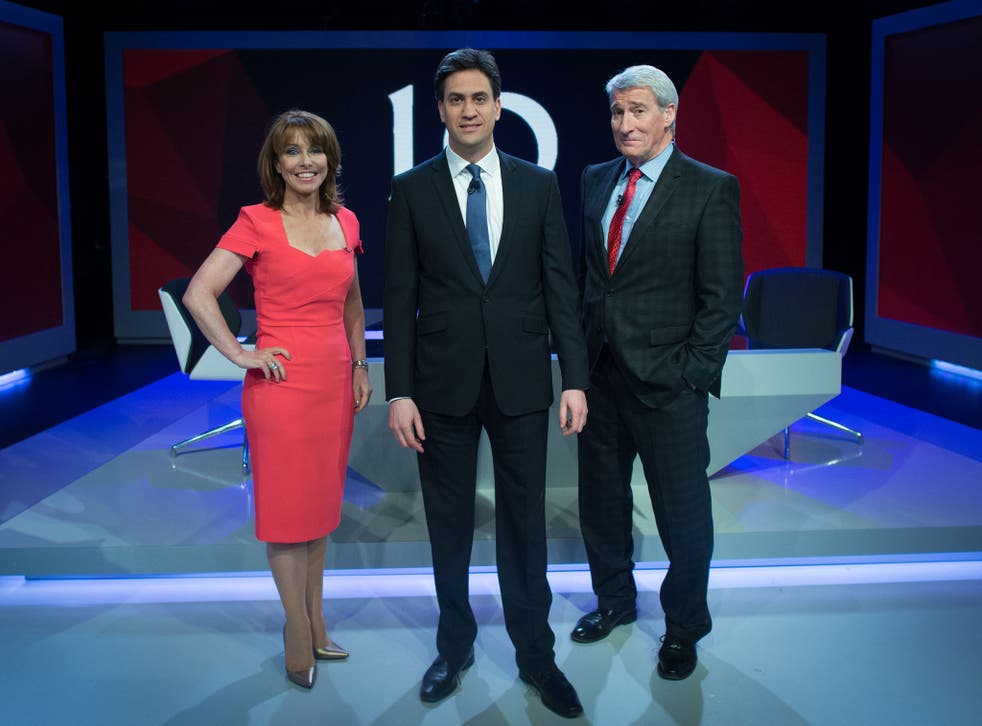 While Tory and Labour spinners wrangled over which leader triumphed in the election debate, there was consensus over who the real winner was – Jeremy Paxman. The former Newsnight presenter returned to political interviewing after a nine month break by wrong-footing Mr Cameron over the economy, immigration and poverty.
He then went on to label Mr Miliband a "north London geek" and express his scepticism about Labour's spending plans. At the end of their encounter, the veteran interviewer was heard asking: "Are you OK Ed? Are you all right?"
The sports presenter, Jake Humphrey, was among hundreds who expressed their admiration for Paxman's style. He tweeted: "Jeremy Paxman is very, very bloody good. Takes no prisoners. David Cameron dealt with him well, how's Ed feeling right now."
Columnist Owen Jones said: "Most would prefer being flayed alive to a Paxman interrogation. But to be honest, think Miliband is doing alright here."
Jeremy Paxman's best one-liners

Show all 12
By contrast Kay Burley, the Sky News presenter, faced a backlash over her handling of the section of the debate where the leaders faced questions from a studio audience.
Channel 4 presenter Krishnan Guru-Murthy tweeted: "Am confused whether Kay Burley is supposed to ask supplementaries? She didn't with Cameron but does with Miliband."
Ofcom received more than 200 complaints that she had shown bias against Mr Miliband, repeatedly interrupting him and several times asking him about his relationship with his brother David.
Ms Burley took on her critics on twitter. In a tweet after the debate she said: "I see JP and I are being alternately accused of being pro and anti both Cameron and Miliband. Our work here is done."
Register for free to continue reading
Registration is a free and easy way to support our truly independent journalism
By registering, you will also enjoy limited access to Premium articles, exclusive newsletters, commenting, and virtual events with our leading journalists
Already have an account? sign in
Join our new commenting forum
Join thought-provoking conversations, follow other Independent readers and see their replies