General Election TV debate: Two polls show Cameron narrowly beat Miliband
Their findings flew in the face of the consensus on Twitter and the verdict of most commentators, including those with Tory sympathies
Nigel Morris
Friday 27 March 2015 21:39 Comments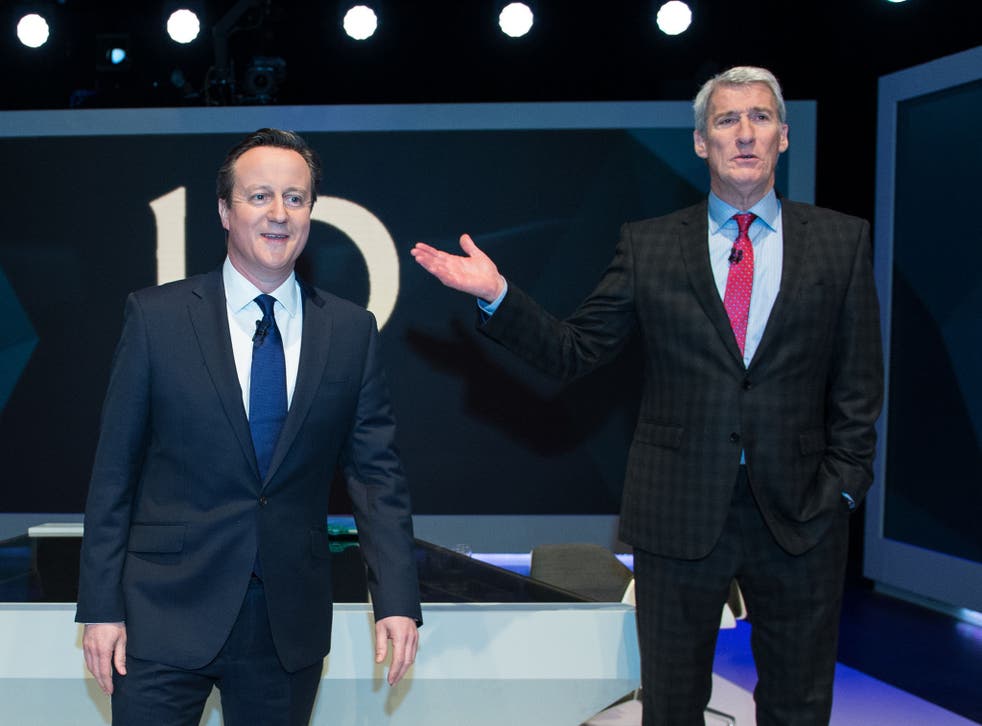 Conservative strategists were relieved by two instant polls suggesting the public believed David Cameron had narrowly got the better of his Labour opponent.
Their findings flew in the face of the consensus on Twitter and the verdict of most commentators, including those with Tory sympathies.
Grant Shapps, the Conservative chairman, denied that Mr Cameron's election campaign had got off to a faltering start. He insisted the Prime Minister had put in a "strong performance" and "seemed like a man who has got a plan for this country".
He also argued that Mr Cameron had supplied much more detail on where the Conservatives would make cuts than Mr Miliband, whom he accused of coming up with "almost nothing" to explain where he would find money to cut the deficit.
Experts' predictions for the general election

Show all 10
William Hague, the Commons leader, said: "David Cameron got the economic message across from beginning to end and that is the central message in this election."
But Paul Goodman, the editor of the ConservativeHome website, conceded that the debate showed that senior Tories were right to block a direct confrontation between Mr Cameron and Mr Miliband. "The experience of watching the Labour leader can only beat expectations, which is why they were right to avoid a head-to-head debate," he said.
Senior Tories opposed the head-to-head debate on the grounds that Mr Miliband, with his low popularity ratings, could only benefit.
Mr Cameron's lack of rehearsal was apparent when he was taken aback by Jeremy Paxman's questions on food banks, zero-hours contracts, the level of government borrowing and his friendship with Jeremy Clarkson.
The Tories, who will remember his failure to shine in the 2010 debates, will now step up preparations for next Thursday's clashes between the seven main party leaders.
Next Thursday's exchanges will probably proceed down more conventional political lines with Mr Cameron likely to face challenges on the economy, health service, immigration and the EU. He will seek to project his prime ministerial experience.
Register for free to continue reading
Registration is a free and easy way to support our truly independent journalism
By registering, you will also enjoy limited access to Premium articles, exclusive newsletters, commenting, and virtual events with our leading journalists
Already have an account? sign in
Join our new commenting forum
Join thought-provoking conversations, follow other Independent readers and see their replies