General Election 2015: Green Party raises over £70,000 for campaign through crowdfunding
Over three thousand people contributed, which will help fund 86 more candidates in the up-coming May general election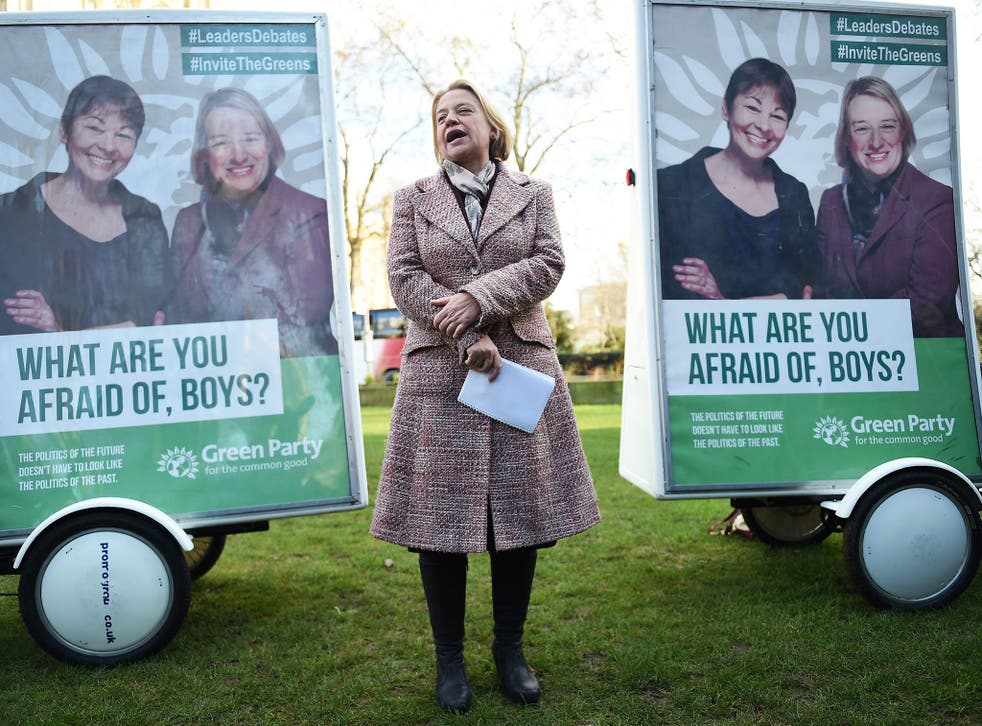 The Green Party has raised over £70,000 using a crowd funding website, striking a blow against traditional election funding which has been heavily criticised recently.
A project established by the Green Party on 4 February, with the intention to raise £50,000 in order to field candidates across 75 seats, today reached £74,762.
The Green party, led by Natalie Bennett, has pledged to field candidates in at least 75 per cent of constituencies for the 7 May general election this year.
Ms Bennett told The Independent: "The Green Party does things differently. We rely on the generosity of the thousands of people who are willing to put their money towards making a real change in this year's elections.
Politics in the UK is changing. This successful crowdfunding appeal shows that everyone can make a contribution to politics, not just millionaires and vested interests."
A recent poll showed that voters were increasingly turned off by the political parties present systems of fundraising.
The Conservative party in particular has come under unfavourable scrutiny over its methods of election fundraising after the annual Black and White Ball.
According to YouGov polling for The Times just under half of voters found the Tories present methods of fundraising "dodgy", with 12 per cent saying it was "clean".
The six-party election: key figures

Show all 12
But Labour also has been criticised for its fundraising. The party still relies on trade union funding, a backing that 33 per cent found "dodgy" but 17 per cent said they thought it was clean.
The weighted poll asked 1,620 adults: "Generally speaking, do you think the way the Labour party is funded is clean and above board, or dodgy and disreputable?"
According to the environment party's website, the Greens are polling at the highest levels since 1989.
Fundraising and Operations Director Tom Beckett told The Independent in a statement: "The Green surge in membership and polling demonstrates that more and more people are interested in Green values and policies and are prepared to vote Green at the 2015 General Election.
"Working with Crowdfunder allows the Green Party, which, unlike other parties, does not receive large corporate donations, to raise the money necessary to stand more candidates than ever before and potentially boost our representation in Parliament next year."
Join our new commenting forum
Join thought-provoking conversations, follow other Independent readers and see their replies