Is that really Ed Miliband at an anti-Tory march?
He was hoping to be Prime Minister by now but it appears he is instead fighting anti-Tory protesters as a police officer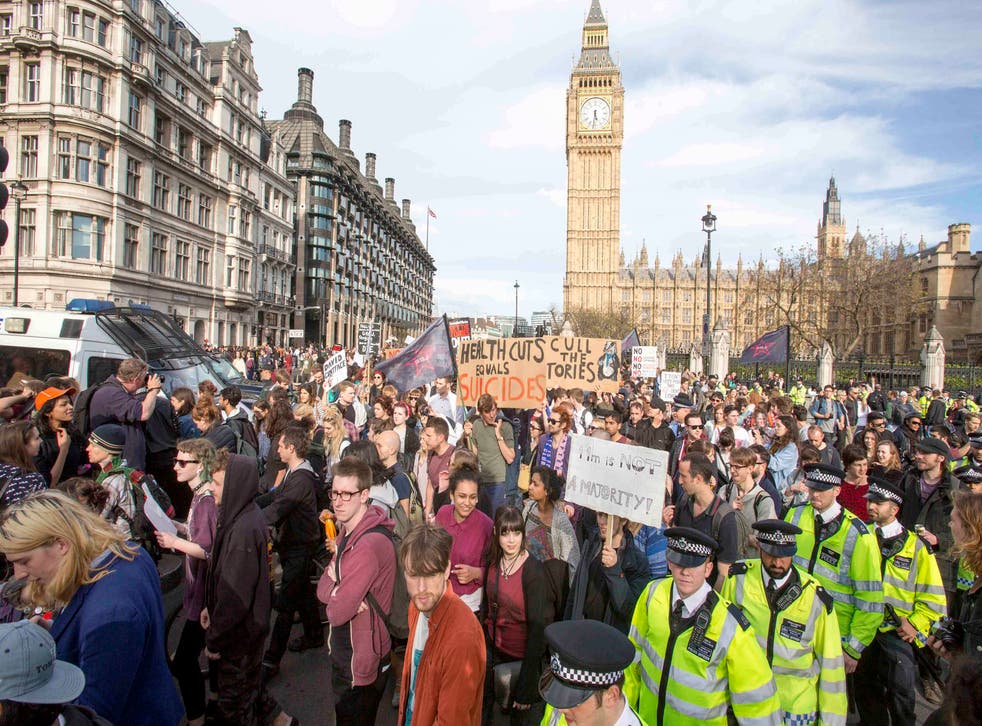 It's only been two days since Ed Miliband resigned as Labour leader, but a picture has emerged that suggests he may have already found a new vocation in life.
Was the former Labour leader, who was hoping to be waking up in Downing Street as Prime Minister this morning, a police officer fighting against the anti-Tory protesters in London yesterday?
It would have been a very noble gesture by Mr Miliband, defending the Prime Minister's plans to make £30 billion of cuts by fighting off hordes of young people - many of whom would have voted for him - who were protesting against austerity in Westminster yesterday, a day after David Cameron returned to Downing Street as Prime Minister of a majority Conservative Government.
However it would still be a second job for Mr Miliband, who remains as MP for Doncaster North. It is yet to be seen whether he will decide to leave Parliament, but considering he has never had a job outside of politics (apart from a TV researcher) it is likely he will continue to sit in the House of Commons, albeit from the backbenches.
Join our new commenting forum
Join thought-provoking conversations, follow other Independent readers and see their replies