Jeremy Browne interview: Why this fallen star of the Lib Dems won't be standing for re-election
The former Home Office minister says his party's hostility to coalition is a mistake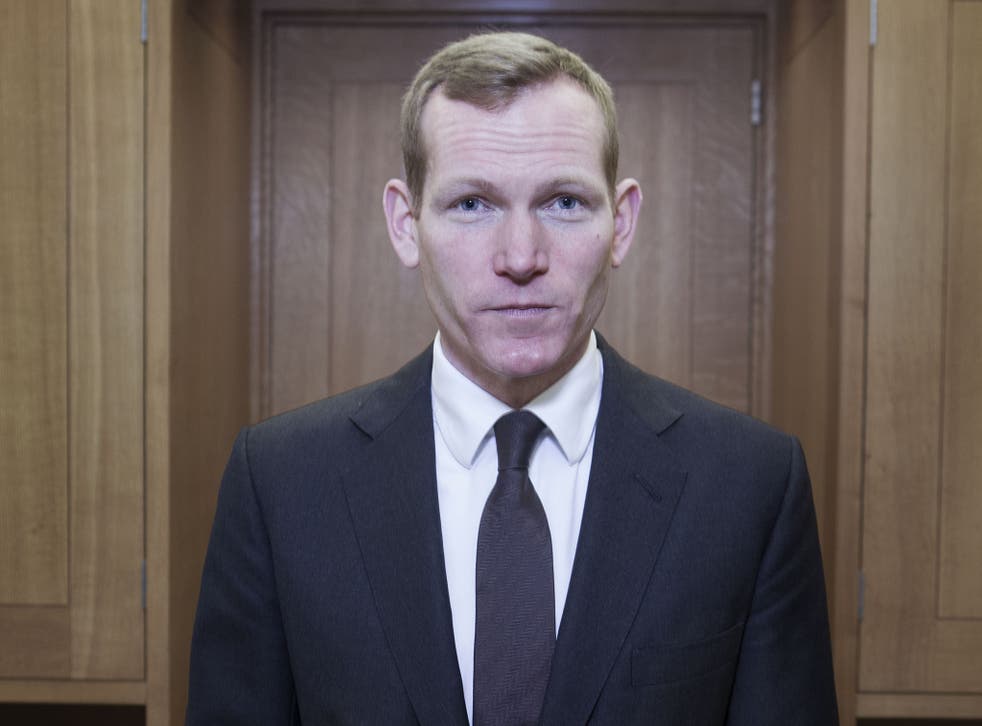 Jeremy Browne admits he would not be standing down as an MP in May if Nick Clegg had not sacked him as a Home Office minister in 2013.
His dismissal shocked Westminster as he was seen as one of the Liberal Democrats' rising stars. He believes he was dropped for being too pro-coalition, even though Mr Clegg was himself a strong supporter of the Coalition for its first two years.
Interviewed in the office he will vacate in May after 10 years as MP for Taunton Deane, Mr Browne admitted: "I did not particularly enjoy being a Home Office minister. I would never claim to have been the most brilliant Home Office minister ever. I felt more of a round peg in a round hole when I was at the Foreign Office [from 2010-2012]. I felt I was a stronger performer."
He added: "I wanted the Lib Dems to really embrace government, to co-own it and psychologically be part of it. Not just having red boxes and ministerial cars but thinking like a governing party and shaping the agenda. That was the spirit of the party and [its] leader in the first half of the Parliament. It became less fashionable. As a result, I became more exposed."
As the minister responsible for crime prevention Mr Browne wanted to trumpet the fall in crime, but the leadership told him to keep quiet because this was "a Conservative issue".
He revealed that tensions between his departmental boss, Theresa May, and Mr Clegg made it "extremely difficult" for him to "bridge the gap".
"There are two types of Lib Dem ministers – those who go into their department every morning to make a success of it and the Government; and those who undermine the Secretary of State, are awkward in their department and make the Government less successful in a way they think will reflect better on their party. I am temperamentally and psychologically entirely in the former camp."
He was replaced by someone in the latter camp – Norman Baker – who resigned after a year, saying he could not work with Mrs May.
"The best coalitions are where the two parties challenge each other to rise to even greater heights," said Mr Browne. The worst ones are those that resort to a "lowest common denominator" as the parties block each other's policies. This Coalition started in the first category but is ending in the second, and he regrets that. "I embody the spirit that Nick Clegg brought to government for the first two years of this Parliament – to a greater degree than he now does."
Describing the change of strategy as "a really serious mistake", Mr Browne said: "As a result, the party has remained surprisingly becalmed given the terrible election results and opinion polls. But we have not made a compelling case to the country. Instead, we have chosen to try and feel good about ourselves."
He insisted: "The Coalition is a winning proposition. If [it] was on the ballot paper, it would win in May. If people had a binary choice between continuity and change, I think they would vote for continuity. The mistake the Lib Dems have made, given we were instrumental in creating the winning proposition, is to distance ourselves from it.
Election Analysis: The Key Voters

Show all 6
"In the electorate's mind, only one party in British politics is unambiguously supportive of the Government. That is the Conservatives."
He added: "We are defining liberalism as the precise mid‑point between conservatism and socialism. Whatever liberalism is, it is not defined by where the other parties choose to pitch themselves or by measuring the distance between them and splitting it in half.
"All we offer is a desire to water down their strong views. We offer an insipid moderation. Whichever party is the biggest one, we will stop them implementing a large number of their ideas. It is entirely negative. It is a deeply conservative position. We have become the most small-'c' conservative party."
Mr Browne continued: "The others are the concentrate and we are the diluting agent. I want us to be a radical liberal party and we have become a centrist conservative party. The tragedy is that the case for a clear-headed, modern liberal party is extremely strong in Britain but the Lib Dems do not have the appetite for representing that."
However, he thinks history will be kinder to Mr Clegg – for proving that a coalition can provide "stable and well-run government" – than his current critics. But he believes this Coalition could have achieved much more by maintaining the early co-operation between the two parties.
He believes the Lib Dems can retain more than 30 of their 57 seats in May but is worried that they could be in peril outside these strongholds. "In 90 per cent of the seats in the UK, we may be pushed into positions from which it is very difficult to recover," he said. In some constituencies, the party could finish in fourth, fifth or sixth place.
He has reluctantly concluded that the Liberal Democrats would spurn the chance of another coalition after the May election. He described the party mood as "collectively relieved that the whole ordeal is over," adding: "A lot of people in the party will feel that they have reached the end of the contract."
Asked why he is standing down, Mr Browne replied that, after 10 years as an MP, he either had to do something else now or try to remain in the Commons for another 20 years.
His horizons were widened by his travels as a Foreign Office minister. He has not lined up a new job, but hopes to work for or with business to help small and big firms "seize the opportunity of the Asian century" and globalisation.
Mr Browne concedes he is "a bit of an outsider" in his own party, a frustrated but "loving, critical" friend. He will turn down any offer to join the House of Lords and will rebuff the Tories' repeated attempts to recruit him.
"I don't think the best way to promote liberalism is to join another political party," he said. However, he has accepted a lunch invitation from Michael Gove, the Tory Chief Whip.
Register for free to continue reading
Registration is a free and easy way to support our truly independent journalism
By registering, you will also enjoy limited access to Premium articles, exclusive newsletters, commenting, and virtual events with our leading journalists
Already have an account? sign in
Register for free to continue reading
Registration is a free and easy way to support our truly independent journalism
By registering, you will also enjoy limited access to Premium articles, exclusive newsletters, commenting, and virtual events with our leading journalists
Already have an account? sign in
Join our new commenting forum
Join thought-provoking conversations, follow other Independent readers and see their replies