#JeSuisEd: People share photos of themselves eating awkwardly in solidarity with Labour leader
The Sun used a picture of Ed Miliband eating a bacon sandwich on front page
Lizzie Dearden
Wednesday 06 May 2015 16:57 Comments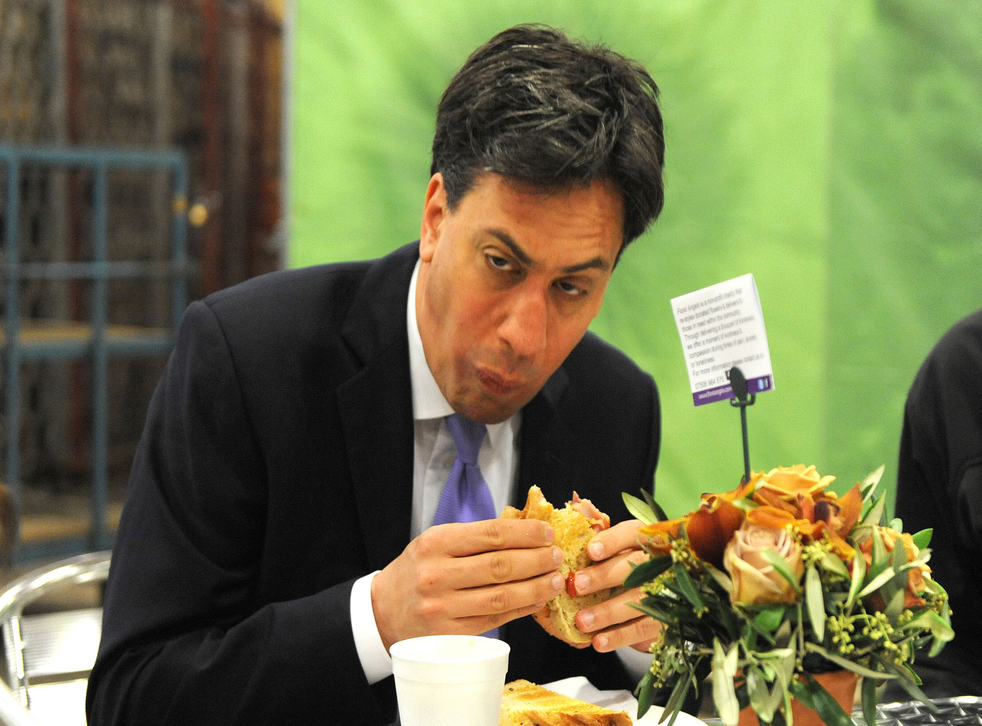 "Save Our Bacon," screamed The Sun's front page today, carrying a huge photo of Ed Miliband eating that infamous sandwich.
"This is the pig's ear Ed made of a helpless sarnie. In 47 hours, he could be doing the same to Britain," the headline said.
It was almost a year ago when the Labour leader sat down to eat that fated snack, presumably having little idea of the impact it would have.
But The Sun's attempt to resurrect his embarrassment seemed to backfire today as supporters used the #JeSuisEd hashtag, photographing themselves eating awkwardly in a show of solidarity.
Bethany Black, a comedian and actor starring in Channel 4's Banana, joined in with a picture of her face smeared in ketchup, holding a disintegrated sandwich.
Some people stuck with the sandwich.
Others got a bit more inventive.
And some people weren't impressed at all.
The Independent has got together with May2015.com to produce a poll of polls that produces the most up-to-date data in as close to real time as possible.
Click the buttons below to explore how the main parties' fortunes have changed:
All data, polls and graphics are courtesy of May2015.com. Click through for daily analysis, in-depth features and all the data you need. (All historical data used is provided by UK Polling Report)
Register for free to continue reading
Registration is a free and easy way to support our truly independent journalism
By registering, you will also enjoy limited access to Premium articles, exclusive newsletters, commenting, and virtual events with our leading journalists
Already have an account? sign in
Join our new commenting forum
Join thought-provoking conversations, follow other Independent readers and see their replies