Journalist alleges he was assaulted and abused with anti-Semitic remarks at rally for George Galloway's Respect party
Ben Judah claims he was punched in the head outside the meeting in Bradford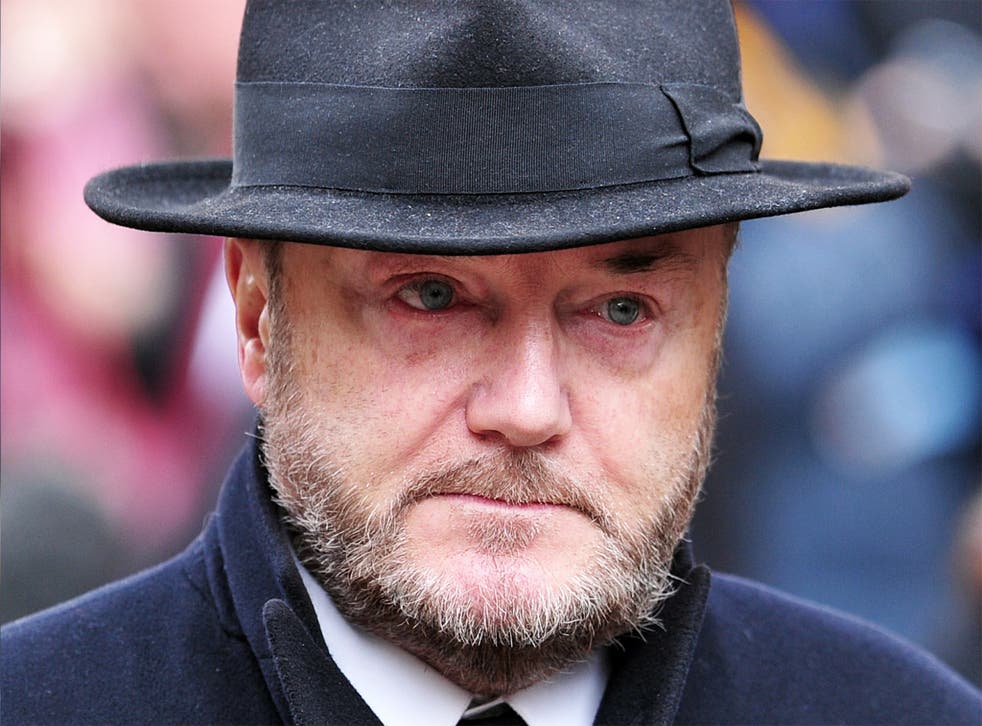 A journalist who claims he was assaulted and abused with anti-Semitic remarks outside a Respect party rally in Bradford has reported the alleged incident to the police, he says.
Ben Judah, a contributing writer for Politico Europe, wrote a piece about the incident in which he claims he attended a "rally" held by the Respect party in the community hall of St. Martin's Church after being told he would be permitted access to the event.
Judah, who is Jewish, says he was approached by Alyas Karmani, a "former head of Respect group in the council, which now works closely with Respect", and "a press officer for Respect" who asked who he was.
After identifying himself Judah claims he was told he had to leave by the press officer, and allegedly shouted at to "get out" by the men attending the meeting, some of whom Judah says became "highly aggressive".
Outside the Church, Judah says he was "surrounded" after taking photos of the Respect activists and "the seven Asian men milling about outside the Church".
He alleges one grabbed him around the neck and yelled "get out you f***ing Jew", then forced him to delete his photos.
He also claims that Respect officials witnessed the incident but they "looked away", and that he has "no doubt" that the men who allegedly attacked him were Respect supporters.
In pictures: Experts' predictions for the General Election - 03/05/15

Show all 10
Judah wrote to both Galloway and Karmani to complain about the manner in which he claims he was treated and to seek an explanation.
Galloway responded via Ron McKay, who confirmed the reply to The Independent.
"I deplore anti-Semitism and racism and any member of Respect using the words you allege would be immediately expelled…
"This is quite clearly a stunt by you and a deliberate provocation and the timing of it confirms that this is a calculated attempt to smear me and affect my electoral prospects.
"This was not a public event but a rally for Respect. You were allowed into the grounds of the church where it was held and would have been allowed to report on the rally but there were several objections to you photographing attendees, particularly from women.
"You refused to stop taking photographs of people and were asked to leave. You refused. You were then ushered off the premises.
"I was not aware until now, two days later, that you claimed to have been assaulted. I did not witness any incident.
"When I was told subsequently that you had been made to leave I quickly realised that you had staged it and asked my staff to contact the local commander of West Yorkshire police to report my concern and also to his deputy and to the local police station."
Karmani also issued a response to Judah.
"I am disgusted by the despicable way you have been treated and am sorry that you had to experience that," he wrote.
"Racism in any form is never justified and should be condemned unreservedly."
Judah says that he has reported the incident to the Community Support Trust, a Jewish community organization dedicated to fighting anti-Semitism, and to the police.
Galloway's election campaign has already been involved in controversy, having accused his Labour opponent, Bradford-born Naz Shah, of lying about her forced marriage, reported her to the Director of Public Prosecutions and asked for her to investigated for committing perjury during her mother's murder trial some 20 years previously.
Shah has strongly denied the allegations.
The Independent has contacted a police spokesperson to confirm a formal complaint has been made
Join our new commenting forum
Join thought-provoking conversations, follow other Independent readers and see their replies