Labour leadership: Mary Creagh is surprise fifth candidate to enter race to replace Ed Miliband
Shadow cabinet member says Labour must win back the trust of 'Middle England' and said the party under Ed Miliband had failed to offer voters hope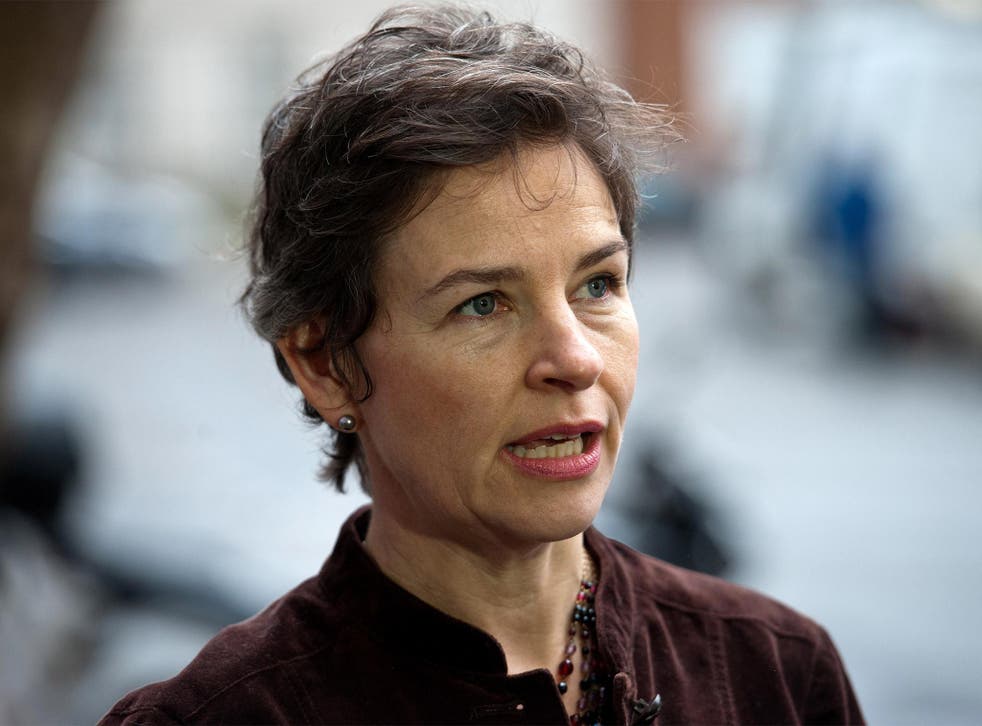 Mary Creagh has become a surprise fifth candidate to enter the race to replace Ed Miliband as Labour leader as she called on her party to win back "Middle England".
The Wakefield MP and shadow international development secretary said Labour's devastating defeat in last week's election was due to a failure to offer hope, an obsession with the NHS and a lack of trust in the party's economic credibility.
The party had failed to understand voters' "aspiration to earn money and provide a better life for their family".
"People trust Labour to look after their schools, hospitals and council services. But they simply do not trust us to run the economy and make them better off," she said. "That must change."
She joins Liz Kendall, Chuka Umunna, Andy Burnham and Yvette Cooper in the battle to take over from interim leader Harriet Harman, who is standing in following Mr Miliband's resignation last week.
The new leader and deputy leader will be announced on September 12 at a special conference, two weeks before the party's autumn conference in Brighton.
Each of the candidates must secure the backing of at least 35 Labour MPs by June 15 to be able to stand in the leadership election.
Ms Creagh was first elected to the House of Commons in 2005 and was appointed as Labour's environment spokesman by Mr Miliband in his first shadow cabinet in 2010, serving in his frontbench team ever since. As shadow transport secretary she made headlines after blaming the Thomas the Tank Engine series for the lack of female train drivers and also caused a stir last year after claiming she was shunned by fellow Labour MPs because she spoke with a middle-class, southern accent.
Declaring her leadership bid in the Daily Mail, Ms Creagh described the moment she realised Labour had lost the election: "On election morning I received an email from a small business owner in Hove. 'If your lot do win today, please don't annihilate the private sector and economy.'
"I was horrified, but I got a premonition of what was about to happen. It was his voice, the voice of middle England, that spoke on May 7 and delivered our thumping defeat."
She said she was standing for leader in a bid to "earn back the trust that Middle England has lost in the Labour party" but also pledged to win back voters that Labour lost to Ukip and the SNP.
Who will be the next Labour leader?

Show all 7
"We forgot the hard-learned lessons of our last three election victories; that to win elections a party needs to offer hope," she added.
"Labour didn't just lose Middle England last week. We lost Scotland and our industrial heartlands as well.
"I want to earn back the trust that Scotland has lost in the Labour Party where people were angry and felt that Westminster politics wasn't working for them.
"I want to earn back the trust of the people who voted Ukip because their communities have been hit hard by globalisation, immigration and loss of manufacturing industries.
"They sent a clear message: all Westminster politicians look and sound the same. Politics as usual is not the answer.
"Labour lost the General Election because people did not trust us with the economy. Our campaign message focused almost exclusively on the NHS, an emotive issue for many of us, but in the end, not people's main motivation for voting."
Join our new commenting forum
Join thought-provoking conversations, follow other Independent readers and see their replies