Labour leadership Q&A: When will Labour have a new leader? How will they decide? Who's in the running?
New leader and deputy leader will be unveiled at a special conference two weeks before the party's autumn conference
Matt Dathan
Thursday 14 May 2015 13:50 Comments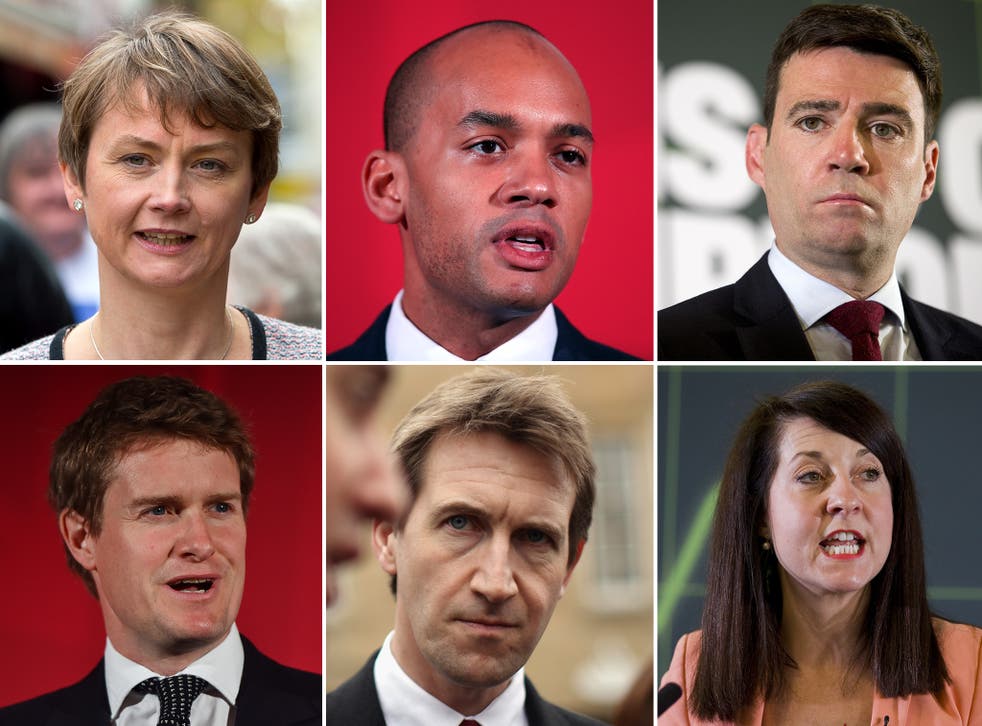 Who's in the running to replace Ed Miliband?
Four candidates have declared so far. Liz Kendall was the first to announce she was running and was followed by Chuka Umunna, Andy Burnham and Yvette Cooper.
Tristram Hunt has said he is "considering" a leadership bid but it is unlikely any more MPs will throw their hats into the ring because each candidate needs to be nominated by at least 35 of Labour's 232 MPs.
Who's the favourite to win?
Chuka Umunna's the current front-runner, with Paddy Power giving him a 40 per cent chance of winning:
When will Labour have a new leader?
The new leader will be unveiled on September 12 - two weeks before the Labour party's autumn conference in Brighton. The party's ruling National Executive Committee rejected a proposal to make a quick appointment to replace Ed Miliband by the end of July.
How will they decide who wins?
To stand for election each candidate needs to be nominated by at least 15 per cent of Labour's MPs, meaning they need 35 of the Parliamentary party to back them.
Each member of the Labour party will be given an equal say in an alternative vote system, so members will rank the contenders in their order of preference.
It will be the first Labour leadership contest using the new One Member One Vote rules after Ed Miliband introduced the reforms last year. He changed the rules despite benefiting from the old method of electing the leader when trade unions were given a third of the vote.
What about the deputy leader?
The deputy leader will be announced on the same day - September 12. The front-runners are Caroline Flint, who championed Labour's energy price freeze policy, pay-day loans campaigner Stella Creasy, Brownite Angela Eagle and Tom Watson, Ed Miliband's former campaign director who fought Rupert Murdoch over the phone-hacking scandal.
Other contenders include Ben Bradshaw, the former Culture Secretary who wants the party to shift back to the centre and Simon Danczuk, who was very critical of Ed Miliband and has won plaudits over his campaign to help expose child abuse.
What's the timetable?
15 May: Formal election period opens
8 June: Contenders face Labour MPs in hustings
9 June: Nominations open
15 June: Nominations close
12 August: Last date people can sign up as Labour party members and get a vote in the leadership election
14 August: Ballot papers sent out by post
10 September: Polling closes at midday
12 September: Winners announced at a special conference
27 September: Labour party conference begins in Brighton
Register for free to continue reading
Registration is a free and easy way to support our truly independent journalism
By registering, you will also enjoy limited access to Premium articles, exclusive newsletters, commenting, and virtual events with our leading journalists
Already have an account? sign in
Join our new commenting forum
Join thought-provoking conversations, follow other Independent readers and see their replies