General Election 2015: Lib Dems propose Digital Bill of Rights to protect personal data online
The law would force websites to change incorrect or inaccurate information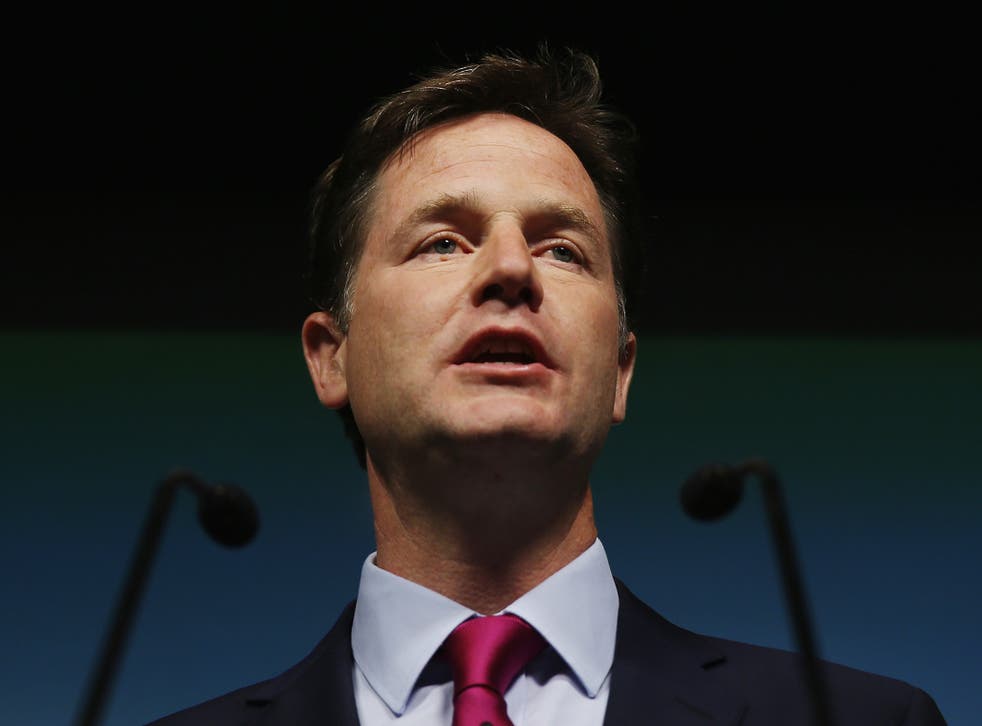 The Liberal Democrats have vowed to introduce a new "Digital Rights Bill" protecting privacy online if they are part of another coalition government.
A code of practice would force websites to correct inaccurate or defamatory information about members of the public, while the Government's responsibility to defend the rights of both journalists and citizen journalists would be enshrined in law.
The Bill would also bring in prison sentences for the heads of companies stealing and illegally selling personal data and give the Information Commissioner increased powers to strengthen data protection.
It would give consumers duped by misleading or unreadable terms and conditions legal rights to compensation and bring in measures to prevent the Government watering down cyber-security and encryption measures relied on by British businesses.
Nick Clegg said the proposed law would strengthen people's rights to control their online data, as well as protecting freedom of speech.
Claiming it could be implemented in the first six months of a Liberal Democrat coalition, the Deputy Prime Minister said: "The way in which we work, socialise, buy products and use services has changed at lightning speed since the digital revolution.
"However, government and politicians have responded at snail's pace, with a poor understanding of new technology and the impact it is having on our lives."
A public consultation has been launched on the party's website looking for additional items people want to be included in the Bill.
A Liberal Democrat spokesperson said it aims to ensure that human rights also apply online, introduce greater transparency about the use of personal data and empower the public to better control their information.
"We need to ensure that consumers, businesses, journalists and our children are protected in the online world," Mr Clegg said.
"Our Digital Bill of Rights will finally enshrine into law our rights as citizens of this country to privacy, to stop information about our lives being misused, and to protect our right to freedom of speech."
Setting out the measures on user-generated content such as blogs or social media posts, the consultation document states that "everyone should be able to access, edit or remove any online content which they themselves have created".
This would not extend to publicly available information reproduced or shared by other users, the document said.
It adds: "Where content refers to an individual but was not created by them, online services should follow a code of practice by which that content can be corrected, in a timely manner, where it is inaccurate or defamatory.
"The code of practice will be developed in consultation with industry and civil society groups to ensure strong protections for freedom of speech."
General election 2015: The worst gaffes and controversies

Show all 36
Setting out measures to protect freedom of expression, the consultation states that the right "extends to expression in all its forms - including text, videos, audio recordings, and other forms of public communication."
Following Edward Snowden's leaks on the working of American and British spy agencies in 2013, more than 500 writers signed an open letter calling for a bill of digital rights.
Ian McEwan, Tom Stoppard, Will Self, Kazuo Ishiguro and JM Coetzee were among the signatories calling for "democratic rights to apply in virtual as in real space".
Additional reporting by PA
The Independent has got together with May2015.com to produce a poll of polls that produces the most up-to-date data in as close to real time as possible.
Click the buttons below to explore how the main parties' fortunes have changed:
All data, polls and graphics are courtesy of May2015.com. Click through for daily analysis, in-depth features and all the data you need. (All historical data used is provided by UK Polling Report)
Join our new commenting forum
Join thought-provoking conversations, follow other Independent readers and see their replies