New Tory Government: David Cameron opts for stability as he keeps top four Cabinet ministers in place
George Osborne remains as Chancellor, Theresa May as Home Secretary, Philip Hammond at the Foreign Office and Michael Fallon at Defence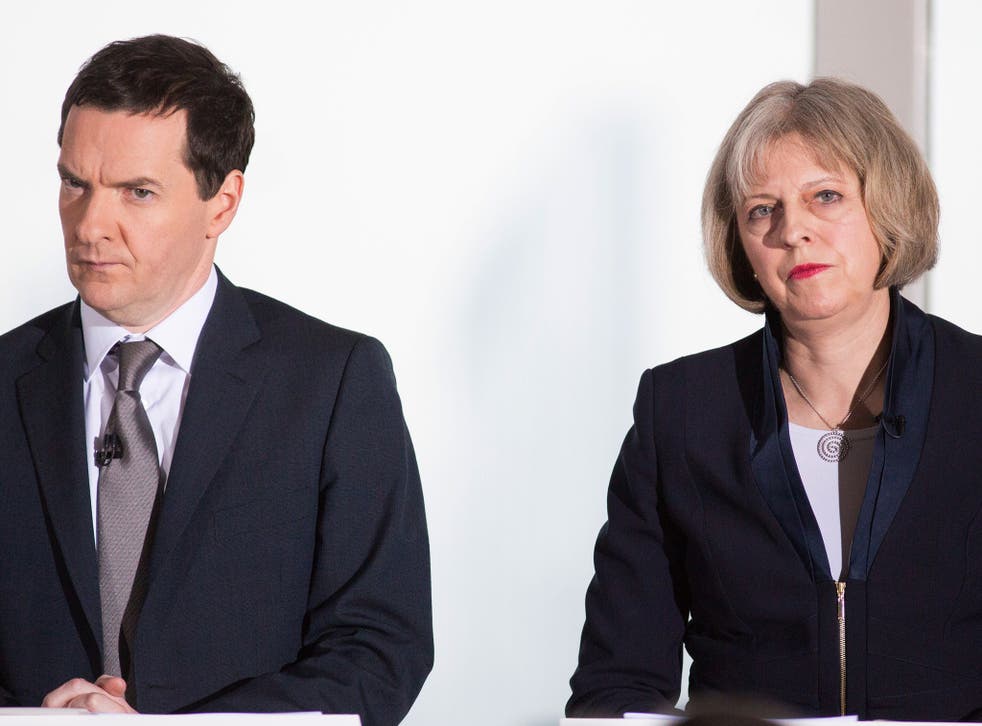 David Cameron has opted for stability as he assembles his new Government, keeping the top four Cabinet ministers in their roles.
George Osborne has been re-appointed as Chancellor of the Exchequer, Theresa May as Home Secretary, Philip Hammond will stay in charge of the Foreign Office and Michael Fallon will remain as Defence Secretary.
Mr Osborne will also serve as First Secretary of State - effectively the Deputy Prime Minister and a role that suggests he will lead Britain's re-negotiation with the European Union before the proposed 2017 referendum.
Ms May is already the longest-serving Home Secretary for more than 50 years and has survived in a post that is known for bringing down high profile figures in the past - including David Blunkett and Charles Clarke.
Mr Osborne arrived at 10 Downing Street shortly after the Prime Minister announced that he was set to announce the top four jobs in government.
Mr Cameron made the announcements on Twitter.
Join our new commenting forum
Join thought-provoking conversations, follow other Independent readers and see their replies