NHS funding promised by Conservatives is not enough, health experts warn
The Tories have pledged £8bn for the Health Service by 2020
Charlie Cooper
Thursday 23 April 2015 00:10 Comments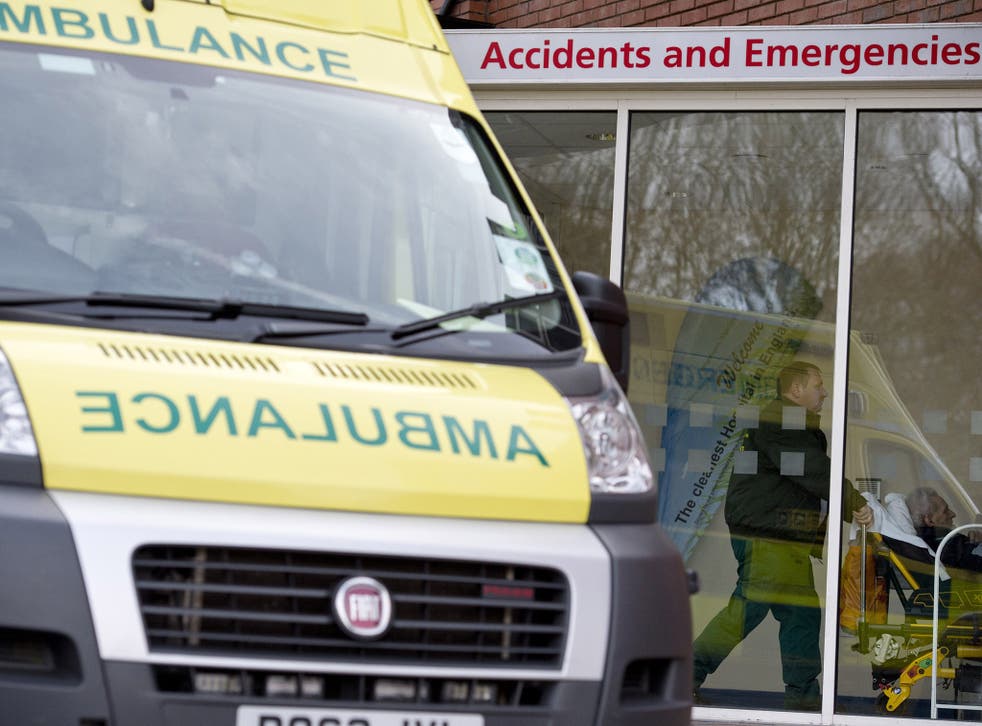 The NHS is likely to need a spending increase above and beyond the £8bn by 2020 pledged by the Conservatives, health experts have warned.
A new survey of NHS finance directors in England conducted by the King's Fund think tank found that the vast majority think there is a high risk the health service will fail to achieve the £22bn savings set out in the NHS' own five-year plan for the future.
The Conservatives pledge of £8bn is predicated on the NHS meeting this savings target. Labour has not committed to the £8bn by 2020 figure, but has set out plans to increase NHS spending by £2.5bn at the start of the next Parliament.
The King's Fund quarterly monitoring report said it was now almost certain that hospitals and other NHS providers had overspent their budgets by £800m in the past year – despite £900m accrued from Government bailouts and drawing down on savings.
75 per cent of NHS trust finance directors and more than two thirds Clinical Commissioning Group (CCG) finance leads said there was a high or very high risk they would fail to achieve the "productivity gains" set out in NHS England chief executive Simon Stevens' Five Year Forward View document, which has been hugely influential in framing the election debate around the NHS' finances.
The report also catalogued declining hospital performance, with waiting times for routine operations and at A&E rising.
The increasing strain on NHS resources

Show all 4
Richard Murray, director of policy at the King's Fund, said that the challenges facing the health service today were "some of the biggest in its recent history".
"We keep on talking about £8bn in 2020 but in fact the NHS is going to need the biggest chunk of that much sooner than 2020, because so much of the system is firefighting at the moment," he told The Independent.
He said that while the NHS had relied partly upon a pay freeze to make savings in recent years, a repeat of this strategy might drive more nurses to leave the NHS and work for agencies.
The King's Fund report also found that dipping morale of NHS frontline staff was among the chief concerns of finance directors surveyed.
---
The Independent has got together with May2015.com to produce a poll of polls that produces the most up-to-date data in as close to real time as is possible.
Click the buttons below to explore how the main parties' fortunes have changed:
All data, polls and graphics are courtesy of May2015.com. Click through for daily analysis, in-depth features and all the data you need. (All historical data used is provided by UK Polling Report)
Register for free to continue reading
Registration is a free and easy way to support our truly independent journalism
By registering, you will also enjoy limited access to Premium articles, exclusive newsletters, commenting, and virtual events with our leading journalists
Already have an account? sign in
Join our new commenting forum
Join thought-provoking conversations, follow other Independent readers and see their replies