Nick Clegg makes new appeal to the young by promising drug laws overhaul
Lib Dem leader will be speaking in London with Sir Richard Branson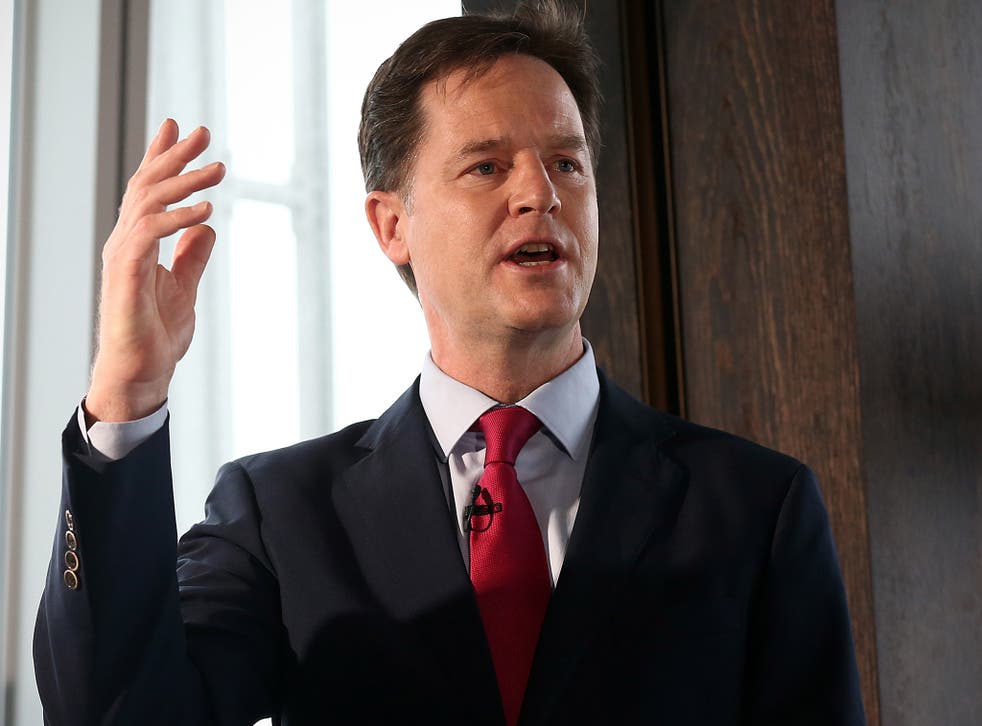 Young adults should not be prevented from applying for jobs because of a "stupid youthful mistake" with drugs, Nick Clegg will say today as he sets out Liberal Democrat plans to overhaul drugs laws.
He will call for an end to the "ludicrous" position that teenagers who are caught with drugs could jeopardise their career prospects years later.
Mr Clegg, speaking in London with Sir Richard Branson, will claim the war on drugs has failed. He will argue that drug possession should primarily be treated as a health issue rather than a criminal offence, with users offered treatment or education or given a civil fine.
The policy, to be contained in his party's election manifesto, will be attacked by opponents as amounting to the decriminalisation of drug use.
But Mr Clegg will argue that evidence from abroad shows that addiction is not tackled by criminalising users.
"In this country, if you're a young person – say, out at a club with friends – and you get arrested for possession of a small amount of drugs, it's likely you'll end up with a criminal record," he will say.
"That means this stupid youthful mistake could damage your whole future – possibly stopping you from getting the job you want, whether it's as a doctor, nurse, teacher or even a taxi driver."
Unexpected successful people who have admitted to smoking cannabis

Show all 14
A teenager cautioned for possession of drugs for personal use, has to declare it for six years when applying for certain jobs. If convicted and fined for the same offence, a job applicant has to declare it for 11 years.
In an interview yesterday, Mr Clegg, who has previously said he did not believe in God, said he remained open to religion.
He said he took "great joy" in accompanying his Roman Catholic wife Miriam and their children to Mass almost every weekend.
"I sometimes think it must be the most wonderful thing to be infused with faith. It's not something that's happened to me… I would embrace it.
"Labels get attached to you, but I've never had much time for vociferous secularism," he told Premier Christian Radio.
"I still question about one's spiritual life. I believe we are spiritual beings as well as physical beings and I hope I'll continue to search and think about and grapple with that until my dying day."
Join our new commenting forum
Join thought-provoking conversations, follow other Independent readers and see their replies